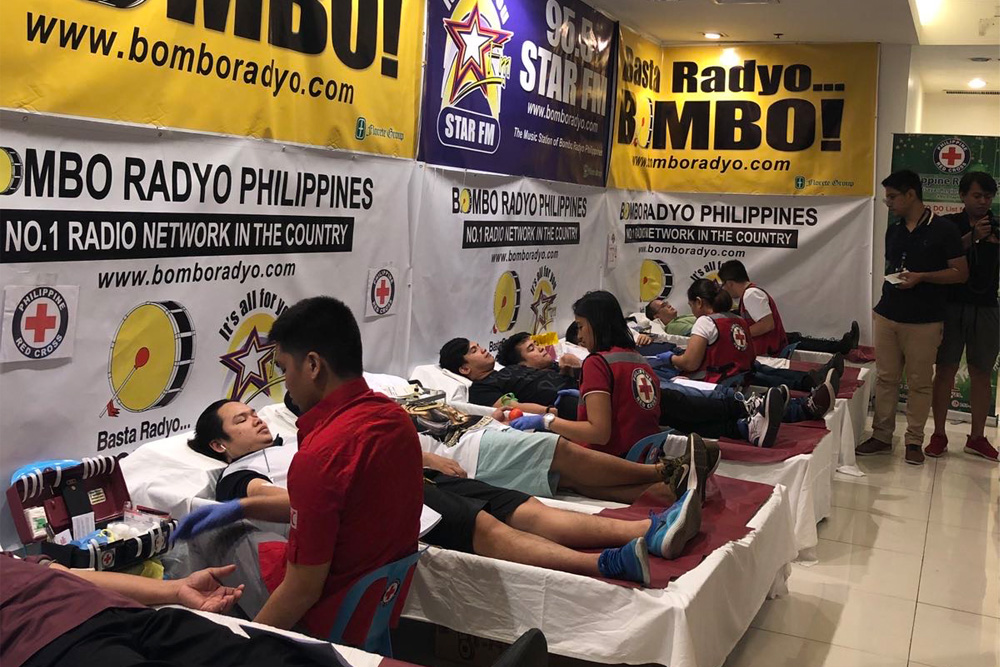 The Philippine Red Cross (PRC), in partnership with Bombo Radyo Philippines, conducted a bloodletting activity with a theme, " A Little Pain, A Life to Gain" on November 16, 2019, Saturday in different Bombo Radyo and Star FM stations in 24 key cities nationwide.
A total of 4,135, 500 (cc) units or 8,271 blood units of blood were collected from 9,190 blood donors from various groups, such as, state forces, government employees, students and the private sector.
"Through our blood partners like Bombo Radyo Philippines, PRC is able to sustain and deliver safe blood for all. PRC is thankful and we are looking forward to a lasting partnership with Bombo Radyo", said Philippine Red Cross Chairman and CEO Richard Gordon.
The Philippine Red Cross National Blood Services (NBS) has already dispensed 307,978 units of blood from January to Mid of November in 2019 alone. The PRC National Blood Center is the first blood center and the only non-hospital blood service facility in the Philippines to receive an international standard on quality management systems certificate (ISO 9001-2015).