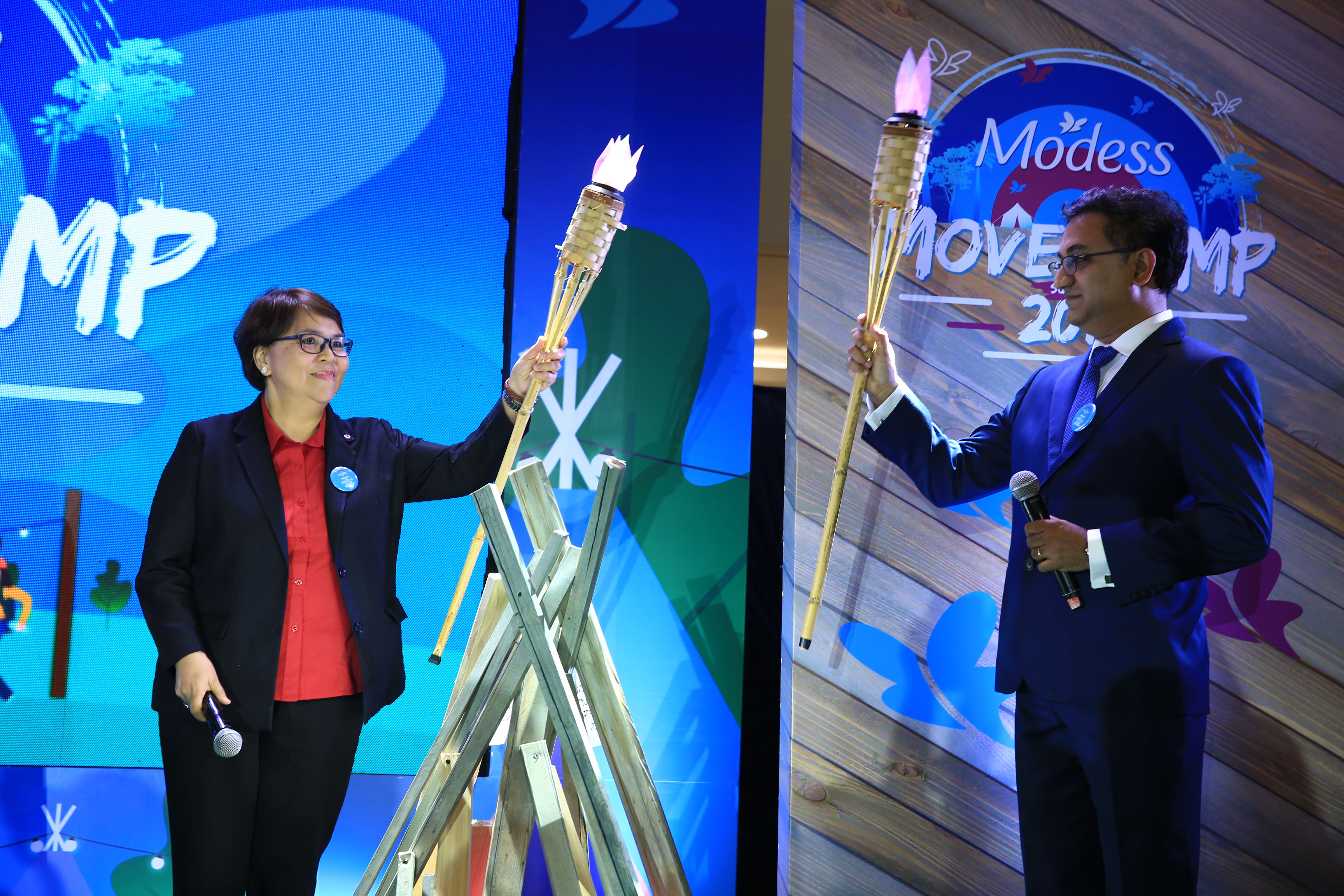 The Philippine Red Cross (PRC) has advanced farther in its goal of breaking boundaries among girls and young women who experience challenges posed by social stereotypes and misconception on menstruation.
PRC and Johnson and Johnson, the company behind Modess, officially launched a partnership that aims to reach out to 500,000 students from over 400 schools nationwide by educating them on proper menstrual hygiene.
"Young women experience difficulties because of lack of knowledge on menstrual hygiene. It bars them from doing what they have to do. Children often skip classes because they are scared of being teased. It is important that everyone will be properly educated—boys and girls alike," PRC Secretary General Elizabeth Zavalla said.
Under the partnership, PRC and Modess will visit schools to hold dialogues and activities to create normalcy and supportive environment for women and girls.
Among the challenges that will be addressed are lack of information, cultural taboos, and anxiety.
"It is our duty to help people understand menstruation. Our partnership with PRC aims to end stigma that had haunted women for years. Together, we want girls to be comfortable," Raghu Krishnan, President and Managing Director of Johnson and Johnson, said.
The partnership launch was part of Modess' Move Camp 2019, a gathering of young Filipinos who call for an end to stigma, led by celebrity ambassadors Maymay Entrata, Bella Racelis, Hazel Quing, Kianna Dy, Jai Asuncion, and Agassi Ching.
PRC, through its Water Sanitation and Hygiene Unit, has been actively promoting menstrual hygiene management in schools, communities, and disaster-stricken areas.
Last May, PRC conducted nationwide community-based activities that highlight the need for collaborative action to mainstream menstrual education.