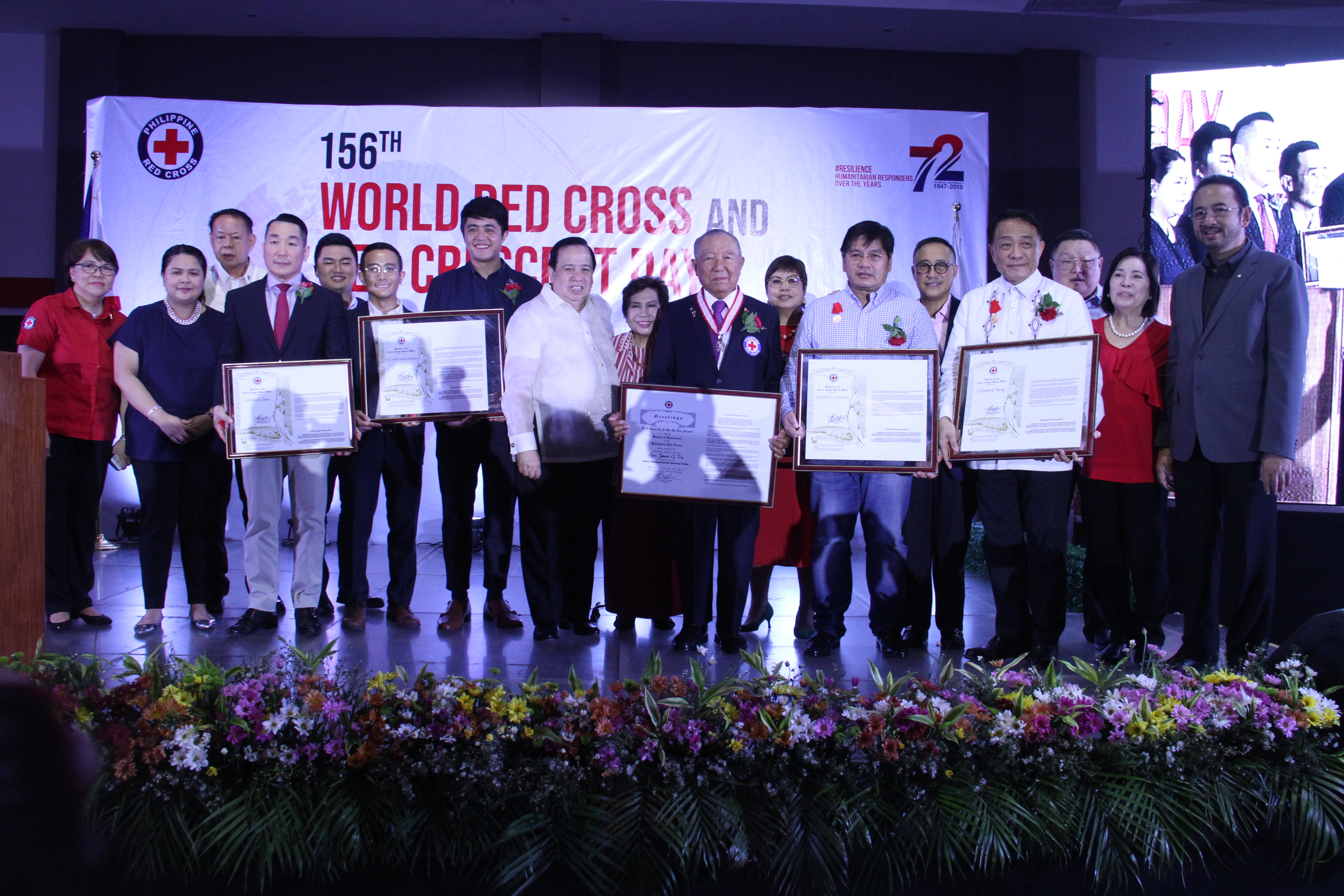 The Philippine Red Cross (PRC) is exploring new programs and services to address the humanitarian challenges in the country, especially in the area of health.
Chairman Richard Gordon revealed plans to enhance its newly opened Dialysis Center to accommodate more patients.
"We are planning on strengthening our Dialysis Center so more poor Filipinos can acquire affordable and adequate dialysis treatments," Gordon said.
He added that the Red Cross is also looking at opening a diagnostics center to provide access to quality healthcare to the poor.
"Ito ay para makakuha ng diagnostics services ang mga mahihirap gaya ng CT scan at ICU. We got into different services because the humanitarian challenges in this country require us to be dynamic. This is why we opened our first Dialysis Center because it is hard to say no to the most vulnerable," Gordon said.
As of today, the Dialysis Center, which had its soft opening last February, has now provided 14 patients with 350 dialysis treatments.
Gordon made the statement during the joint celebration of the 72nd anniversary of PRC and the World Red Cross and Red Crescent Day, where the organization recognized its partners for their contribution to the organization's services.
The Silver Humanitarian Service Cross Award is given to Chinese General Hospital President and PRC Governor James Dy for consistently supporting the organization's programs in on various occasions.
During the measles outbreak when Metro Manila hospitals were badly in need of space for patient care, PRC set up field medical units using beds and mattresses donated by Governor James Dy.
The Aurora Aragon Quezon Medal Award, which was named after the first chairman of PRC, was awarded to former President Fidel V. Ramos; Michael Chen, the Executive Director and Chief Executive Officer of the Minavida de Mindanao Corporation; Clement Yang, the President and Chief Executive Officer of Medtecs International Corporation Ltd.; and Vicente Cuevas III, president of CAMJ Construction Inc.
Ramos was given recognition for actively promoting voluntary blood donation including his own regular donation. Through his pronouncements, he helped ensure adequate blood supply in the country. Cheng and Cuevas provided aircraft services to enable PRC to deliver timely services during disasters and emergencies, while Yang provided linens for the organization's measles crisis operations, as well as body bags which made management of the remains of those who perished in the aftermath of Yolanda more humane.
"No person was ever honored for what he received, but for what he gives," said Dy, quoting Calvin Coolidge as he shared his experience and inspiration in doing humanitarian work with for PRC. "I would like to thank Gordon for bringing me here to PRC. Thank you for your trust."
During the occasion, PRC also recognized over 400 staff members and officers who have served the organization for five to 42 years.
IN PHOTOS