Millennials: A new breed of volunteers arises in quake-hit Mindanao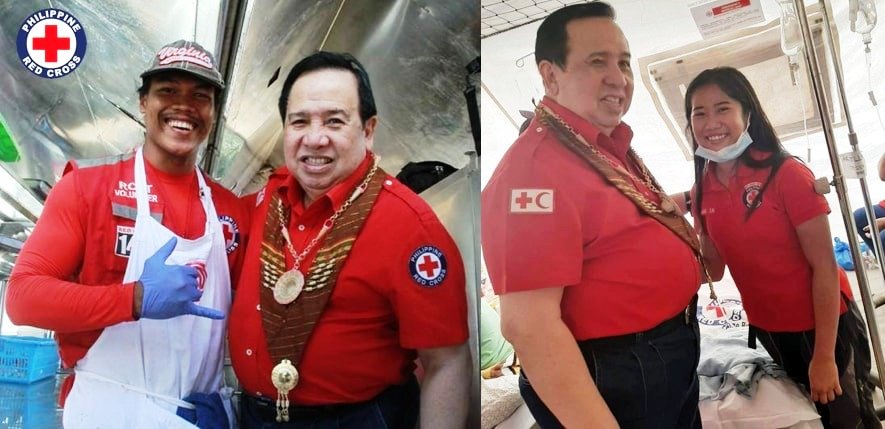 A new breed of volunteers arises, the millennials, also known as Generation Y, in quake-hit areas in Mindanao.
The Philippine Red Cross gratefully recognizes the tireless efforts of these volunteers, the new breed of heroes behind PRC's humanitarian service for millions of Filipinos, especially the most vulnerable.
After the series of earthquakes that hit several parts of Mindanao, hundreds of Red Cross volunteers were deployed to support the relief operations and other missions of PRC particularly in two of the hardest-hit areas, North Cotabato and Davao del Sur.
One of them was Jessa Mae Arellano, a 19-year old 1st year college student from Magpet, North Cotabato and a member of Red Cross Youth (RCY).
Jessa, a freshman student of Central Mindanao Colleges, has been serving as a volunteer of Philippine Red Cross – North Cotabato-Kidapawan Chapter since 2017, and when the series of earthquakes jolted Mindanao last month, she was deployed to hard-hit areas such as in Barangay Ilomavis, Kidapawan City and the Municipality of Makilala.
"My cousin encouraged me to join the Red Cross Youth, masarap sa pakiramdam na marami kang natutulungan especially the most vulnerable. Simula nung sumali ako sa RCY na-enjoy ko ang humanitarian activities ng PRC," Arellano said.
Repacking of relief goods, beneficiary card and relief distribution were among the primary responsibilities of Jessa in several evacuation centers in Barangay Ilomavis, Kidapawan City and Makilala since October 29.
On November 22, 2019, Jessa developed a fever caused by urinary tract infection that made her incapable of performing her duties as a volunteer, in one of the temporary medical tents in Kidapawan City Hospital for 3 days.
When she was discharged she reaffirmed her commitment to alleviate human suffering and provide adequate assistance to the most vulnerable.
"Kahit nung nagkasakit ako, hindi nawawala yung pagpupursige ko na makatulong sa mga kababayan nating naapektuhan ng lindol dito sa North Cotabato. I will continue this humanitarian mission" Arellano added.
PRC also salutes another passionate volunteer, Geno Alexis Bornea, a Balikbayan from U.S., who pursues his passion for cooking amidst the relief operations in quake-hit areas in Mindanao.
Geno's contribution to the mission of PRC come by way utilizing his cooking experience to prepare a variety of Filipino and other Asian dishes for the people housed in evacuation centers.
"I worked as a kitchen staff in several restaurants and fastfood chains in the U.S. and since then, I've been using this experience to continue my passion for cooking and shared my expertise by way of volunteering for different humanitarian missions of the Philippine Red Cross," Bornea said.
Overcoming these challenges provides Geno the satisfaction of helping the most vulnerable.
The 25-year old volunteer utilizes the budget of PRC's Social Welfare office wisely since they are catering to hundreds of families in evacuation centers with the help of other volunteers from Red Cross Youth.