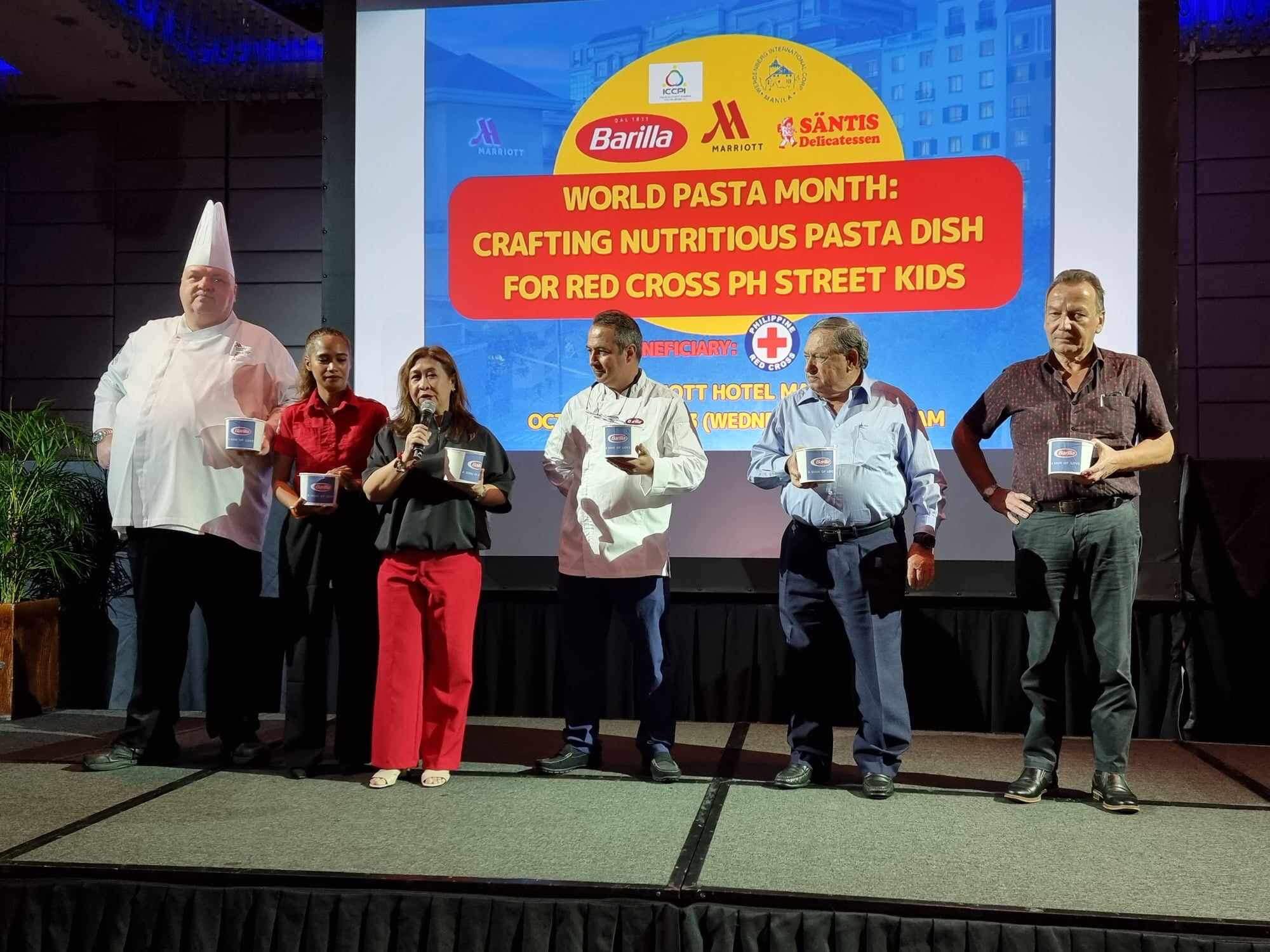 PASAY CITY, METRO MANILA – Philippine Red Cross (PRC) Chairman and CEO Richard "Dick" Gordon expressed gratitude to Italian food company Barilla and Marriott Hotel Manila for celebrating the World Pasta Day by donating 500 bowls of nutritious pasta and 500 banana loaves to students, some of whom are Red Cross Youth, at Villamor Air Base Elementary School last October 25, 2023.
"We've partnered with hotels, restaurants, bakeries, and food storage facilities to provide food for the most vulnerable, whether during times of disaster or in non-disaster situations. I am grateful to all our partners for helping PRC support our most vulnerable communities," Gordon said.
Executive Chef Meik Brammer of Marriott said that donating food to the underprivileged through the PRC is among the hotel giant's means of addressing food wastage. Marriott Hotel is a food donor of the PRC for over 12 years, serving freshly-cooked food to over 20,000 beneficiaries.
Food donations significantly contributed to addressing two of PRC's key advocacies: food insecurity and child malnutrition, which Gordon reiterated during his discussion at the International Society for Southeast Asian Agricultural Sciences (ISSAAS) conference on November 8 in Manila.
Gordon, during his first term as a senator in 2009, authored the Republic Act No. 9803 (RA9803) or the Food Donation Act of 2009, which aims to address the country's growing hunger problem and bring dignity back to the most vulnerable simultaneously. Under this law, donors are encouraged to donate food for charitable purposes and to reduce food wastage. Chairman Gordon explained that the donors give untouched food from buffet tables, not leftover food.
PRC's food coordinator, Ms. Micot Juico, and PRC-Pasay City Chapter staff, Ms. Shara Mae Arceo, facilitated the food donation activity.