DOH lauds PRC, approves Saliva RT-PCR test for COVID19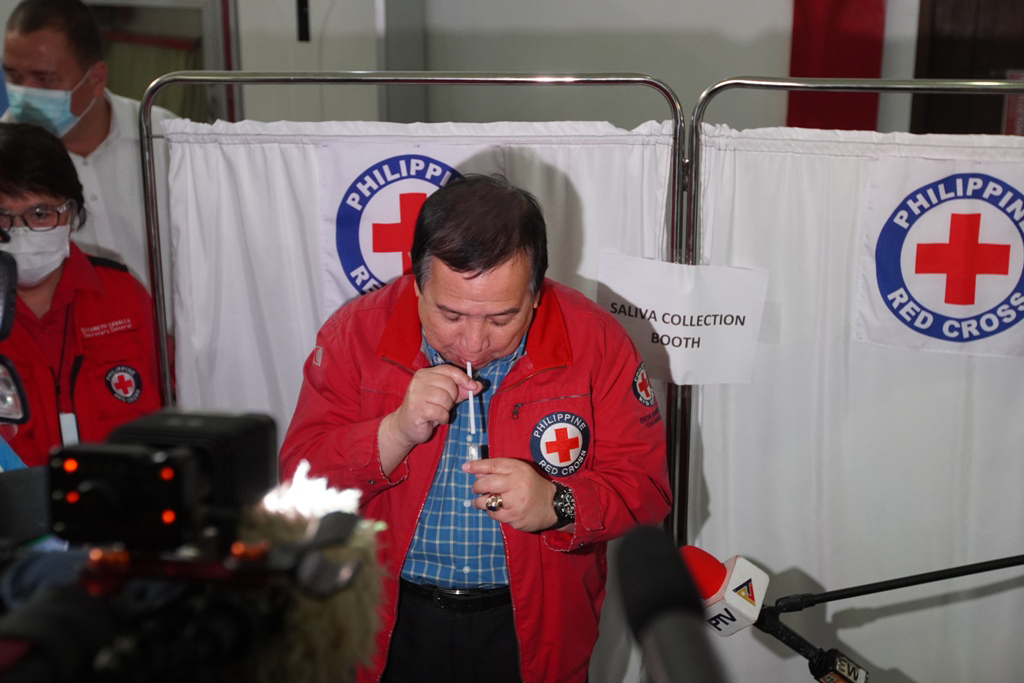 The Philippine Red Cross (PRC) is now ready to roll out the saliva RT-PCR testing after it completed and passed all the requirements, January 21, 2021.
This came after the Department of Health (DOH) COVID-19 Laboratory Expert Panel gave a positive recommendation leading to the approval of the use of saliva as an alternative specimen for RT-PCR testing among PRC laboratories.
In a letter addressed to PRC Chairman & CEO Sen. Richard Gordon, Secretary of Health Francisco T. Duque III commended the humanitarian organization "for finishing the pilot implementation in a short period of time and complying with the initial recommendations provided by the Department."
PRC has been in talks with DOH and the Food & Drugs Authority for the approval of the saliva test for public use. The health bureau recommended PRC to conduct a pilot launch of 1000 tested samples for a full review. On January 13, Chairman Gordon led the PRC saliva RT-PCR pilot testing joined by health frontliners and media practitioners.
"DOH commends your continued support and assistance to our country in assuring that all measures to contain the spread of COVID-19 infection are being explored and studied to keep the Filipino people safe from the threats of this infectious disease," Duque further expressed his appreciation of PRC.
Saliva test: Providing an alternative
Red Cross explored saliva RT-PCR test as an alternative because it is non-invasive and less-stringent.
Unlike the RT-PCR swab test, there is no need for a specimen collector to wear full personal protective equipment (PPE). It also uses less equipment and reagents making it cheaper. The sample processing time is shorter compared to other tests as it runs only for three to four hours.
"The Philippine Red Cross brings RT-PCR saliva test to the country for the first time. While waiting for the vaccine, the saliva test could pave the way to test more students, healthcare workers, factory workers, company employees, and other essential workers to help stop the spread of the virus," Chairman Gordon added.