RED CROSS VACCINATION PROGRAM, TULOY TULOY ANG ARANGKADA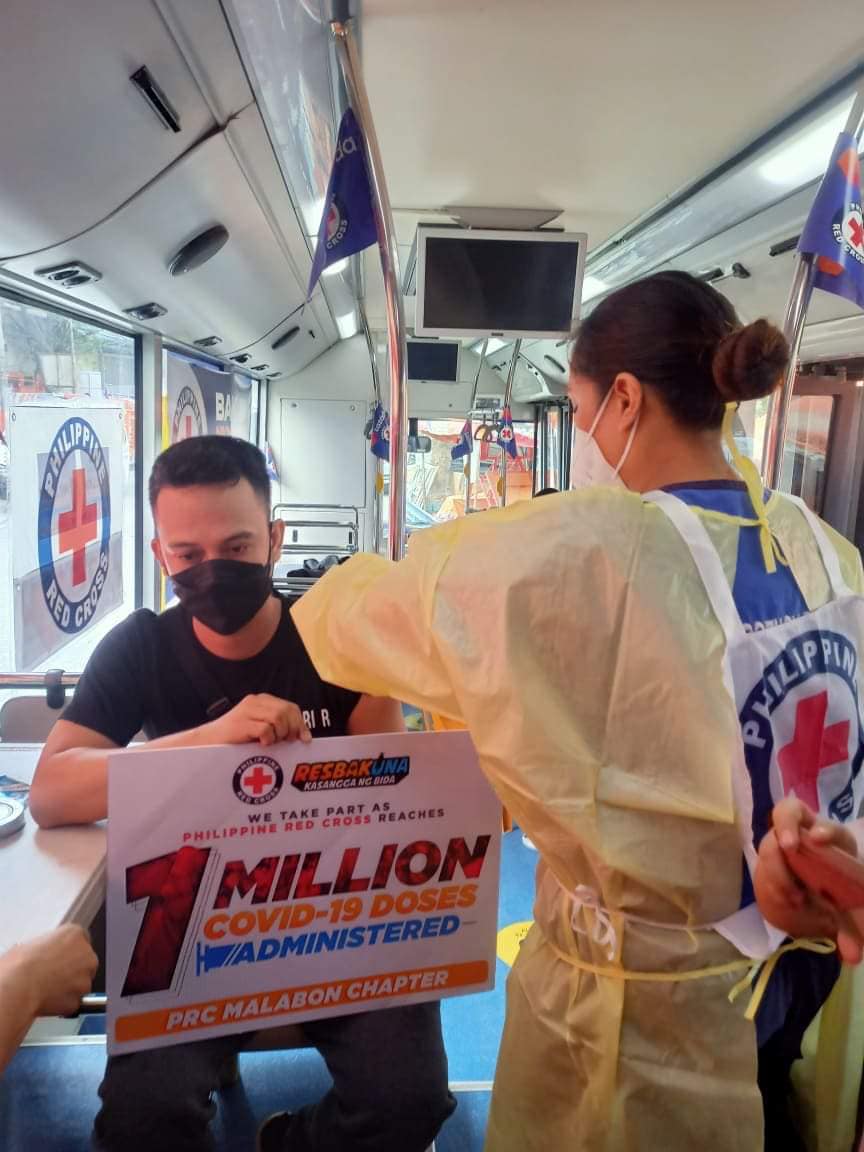 With the commitment to curb COVID-19, deployments of the Philippine Red Cross(PRC) Bakuna Bus continue this week as teams travel to different areas in Metro Manila and Bulacan.
According to the PRC Health Services, this week, the PRC Bakuna Bus will drive to Baclaran Church, Villamor Airbase, Philippine Air Force (PAF) and will also go back to Potrero Malabon, Navotas, Mandaluyong and Marilao, Bulacan in partnership with the ecommerce group, Lazada.
Meanwhile, the PRC has supported the launch of vaccination for minors aged five to eleven years old in Veranza's vaccination center in General Santos City as they administered primary shots last February 19, 2022. Out of the 102 vaccine shots administered by the PRC General Santos Chapter, 70 were primary shots for five to eleven-year-olds.
As of February 21, 2022, the PRC has administered 1,016,916 doses of vaccines while fully vaccinating 346,857 individuals since launching its vaccination program last March 2021.
"We continue to do what must be done. This is why we go all out in responding to COVID-19 through our vaccination program as well as through our other initiatives such as testing, and isolation facilities. We remain true to our mission of reaching out to the communities by being always first, always ready, and always there," emphasized Chairman and CEO Senator Dick Gordon.