Philippine Red Cross recognizes partners in Caloocan City Chapter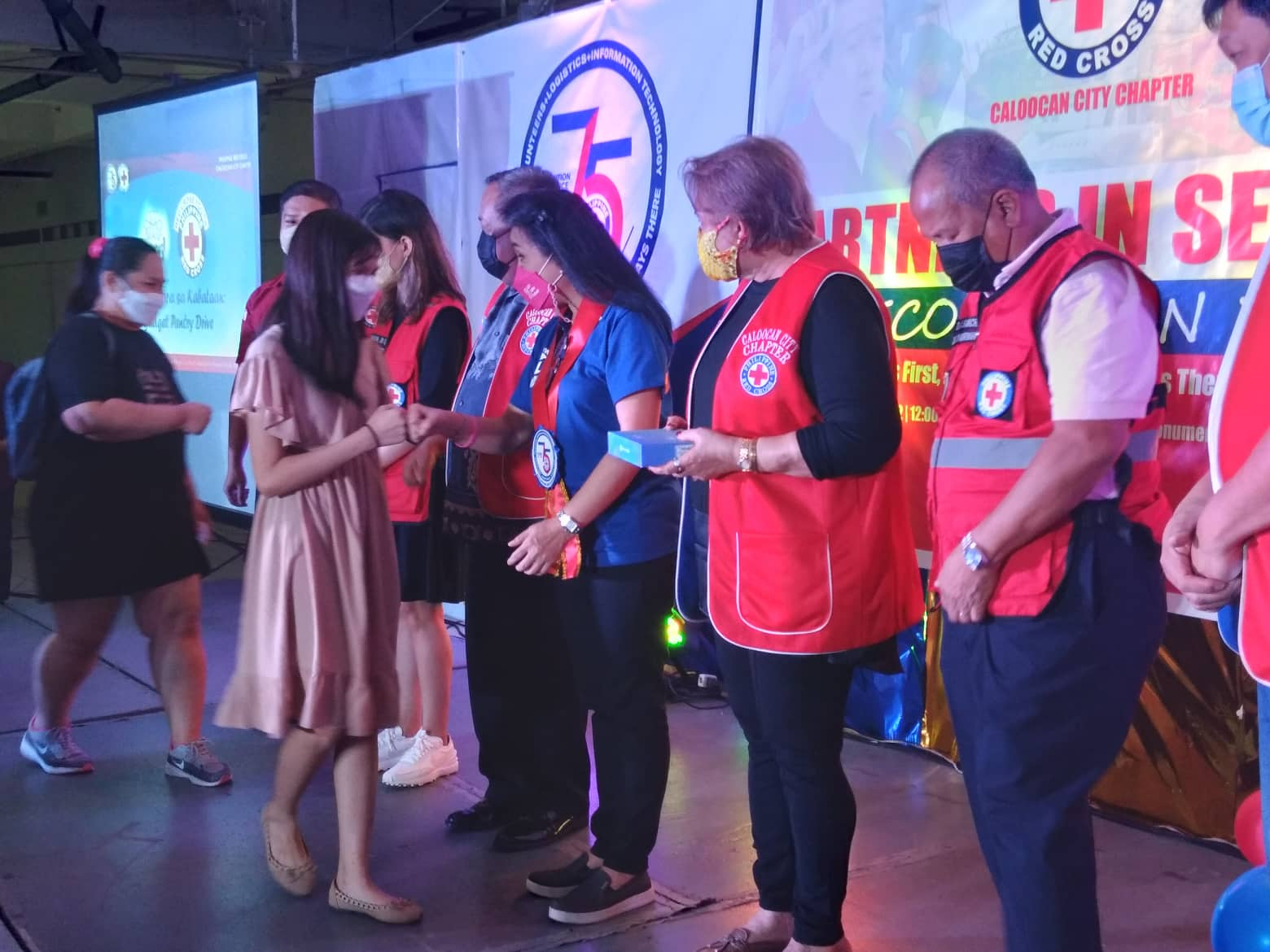 On the occasion of the Philippine Red Cross' (PRC) 75th anniversary, the PRC Caloocan City Chapter recognized more than 100 volunteers and individual partners and 80 partner organizations in humanitarian response last April 23, 2022, Saturday, in a Recognition Day ceremony at Victory Mall in Caloocan City. 36 tablets were also distributed to 36 beneficiary students during the recognition ceremony. The gadgets were from the Gadget Pantry Project, through the sponsorship of the charity organization HERD.
PRC Chairman and CEO, Senator Richard "Dick" Gordon, lauds and thanks the awardees and honorees for being part of PRC's mantra of "Volunteers + Logistics + Information Technology = A Red Cross that is Always First, Always Ready, Always There."
Volunteers received awards for their dedication in providing their services, especially in response to the Covid-19 pandemic. Among the volunteers are community-based men and women and boys and girls who give their time, resources, and energy to ensure the success of PRC's health and other campaigns in the barangays and work alongside PRC staff to respond to emergencies and calamities. Nursing students who volunteer their skills and time in community-based health programs and as emergency medical services on-the-job trainees were also recognized.
Three barangay captains and four barangays were commended for their consistency in partnering with the PRC to respond to emergencies and calamities in their barangays. Another government entity whose partnership was celebrated by PRC was the 6th Mobile Force Company of the Philippine National Police. Socio-civic clubs or fraternities such as Tau Gamma Phi chapters, Rotary Clubs, and Eagles' Clubs, and the Metropolitan Bible Baptist Church were also extolled. Community-based associations, professionals' organizations, student governments, schools, and business entities were cited for their contribution of their time, talent, and resources.