PH Red Cross continues its Health Caravan in Valenzuela City, includes the Material Recovery Facility Program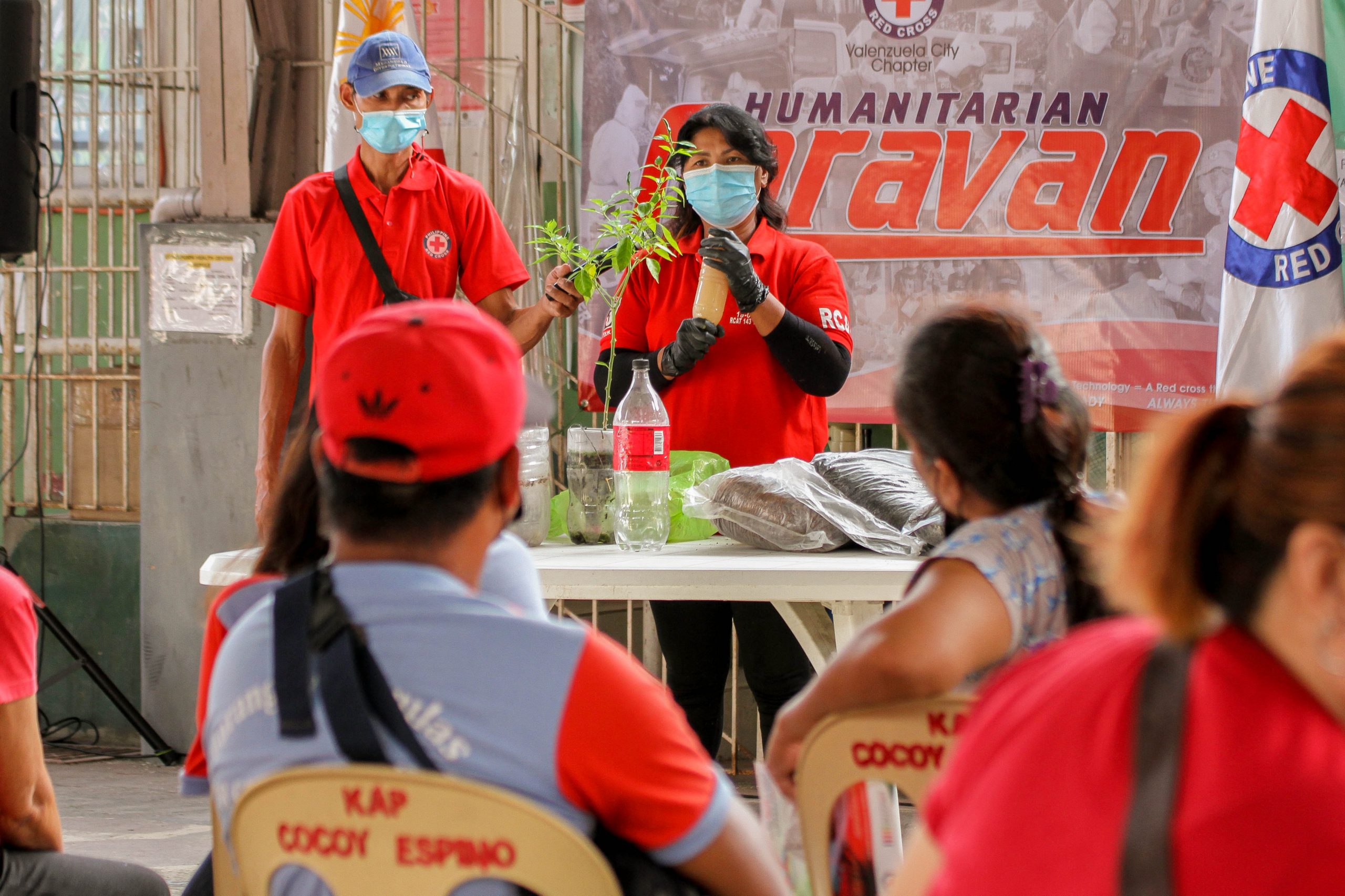 Delivering health services directly to the communities, the Philippine Red Cross (PRC), in coordination with the Valenzuela Barangay Councils, continued its Health Caravan in Barangay Marulas, Valenzuela City on April 7, 2022.
"Laging handa ang Red Cross na magbigay serbisyo sa ating mga kababayan. Tiniyak natin na sa pamamagitan ng ating Caravan ay malilibot natin ang mga lugar na nangangailangan ng ating tulong at malaman ng ating mga kababayan ang mga serbisyo ng Red Cross bukod sa blood donation," PRC Chairman and CEO Richard Gordon said.
A total of 107 Residents (97 adults, 10 children) of Valenzuela City availed of the Blood Typing Booth, First Aid and Basic Life Support Lecture and Demonstration, Health and Hygiene Promotion, and Volunteer Recruitment. Hot meals were also served to all participants.
Aside from health services, the PRC conducted a livelihood training program through its Material Recovery Facility, a project of the PRC and Netherlands Red Cross partnership completed in 2014, which trained the participants on how to do urban gardening and sell ornamental plants and other agricultural and recycled products. Beneficiaries of this program were able to increase the productivity of their livelihood assets. They even shared with the participants their livelihood operations and practices.
Since the start of the caravan in Valenzuela City in 2019, the PRC has reached 26 barangays with 2,139 participants facilitated by 276 volunteers and staff. 7 more barangays will be visited before the year ends.