STATEMENT FROM PRC CHAIRMAN RICHARD GORDON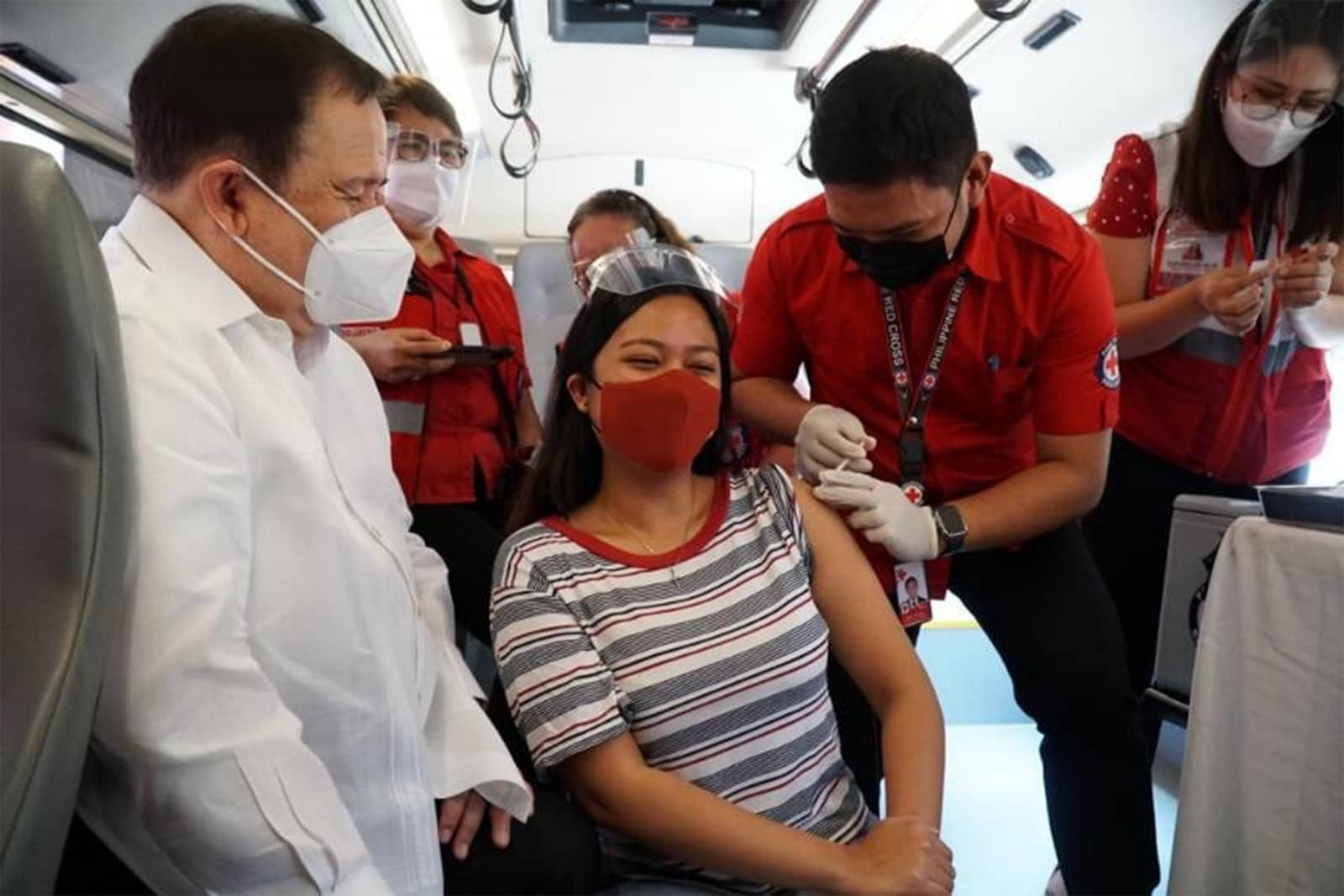 We have seen increasing COVID-19 cases and positivity rate especially in the National Capital Region (NCR) during the past week.The positivity rate in NCR is up to 18.9% as of September 28, 2022 from 17.5% on September 21.
However, growth in new cases, or the Average Daily Attack Rate (ADAR), has decreased from 1.28 on September 19 down to 1.10% as of September 26 but rose sharply to 7.42 per day per 100,000 population as of September 29, 2022.
This is considered MODERATE RISK for a surge in new cases of COVID-19 in the metro. We are seeing that the main cause of this rise is the increased mobility of people due to the opening of classes and less restrictive policies in the use of public vehicles (full capacity now).
The good news is that health care utilization rate still remains low at 35% as of September 28, down from 38% on September 21, 2022, according to the OCTA Research Group.
Richard J. Gordon, Chairman and CEO of the Philippine Red Cross (PRC), continues to warn the public to be vigilant and not complacent, to be on guard, to still practice the Minimum Health Protocols of MASK (Wear Masks in crowded places and indoors), IWAS (practice social distancing even in schools or public transportation), HUGAS (wash hands frequently, especially after touching objects like car doors, stair railings, jeepney or bus handles, and door knobs and elevator buttons). It is also important to still go for testing using RT-PCR when possible. ALL symptomatic clients can be tested in the nine Red Cross Molecular Laboratories nationwide, charged to PhilHealth. For asymptomatic contacts, we also recommend testing, especially if attending family or social gathering where there areat-risk groups like children below 5 years old and senior citizens (60 years old and older). Our testing rates are among the lowest in the country.
We at the PRC are also one with the government in the call to ramp up vaccination efforts, especially boosters for high-risk populations like A1- health care workers; A2- Senior Citizens ,and A3 – those with co-morbidities. Please get vaccinated to protect your loved ones from getting the Covid 19 Virus from YOU! You may not realize it, but your having no vaccinations put your loved ones at risk because the risk of acquiring the disease is higher in vaccinated and partially vaccinated individuals, and you, not knowning it, may bring the virus home to the vulnerable memebers of the family. Go to the nearest PRC Vaccination Centers Nationwide or coordinate with your Local Government Units (LGUs) so they can bring the Red Cross Bakuna Buses to your community, island or barangay. We have Bakuna Buses moving nationwide. LETS CONTINUE TO BE VIGILANT, COVID IS STILL HERE, MASK, IWAS, HUGAS KAMAY, BAKUNA AT MAGPATEST.