PH Red Cross first aiders, ambulance teams on high alert for Undas 2022 amid threat of Bagyong Paeng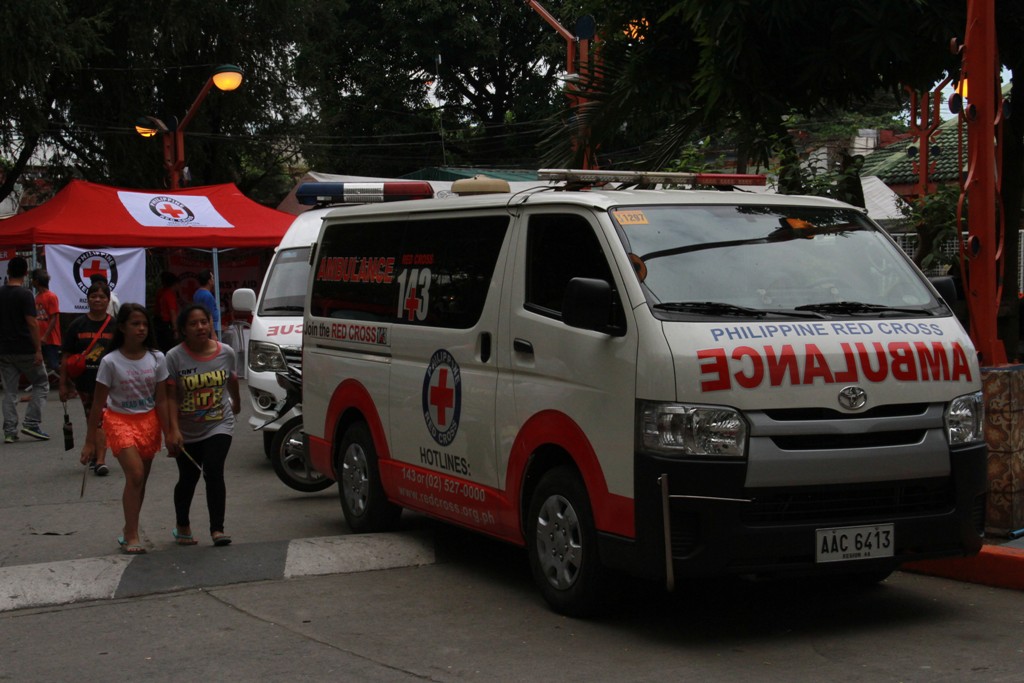 The Philippine Red Cross (PRC) is preparing its medical assets and services to accommodate the anticipated increase of people in bus terminals, seaports, airports, highways, memorial parks, and selected thoroughfares following the easing of travel restrictions and reopening of cemeteries on All Saints Day and All Souls' Day.
PRC will start its operation as early as Friday and will continue until Wednesday, 02 November to provide medical care to motorists and commuters visiting cities and provinces and ensure their safety.
"Nakahanda ang ating mga volunteers, staff, ambulances at first aid stations para samahan ang ating mga kababayan na uuwi at dadalawin ang kanilang mga yumaong mahal sa buhay. Naka standby rin ang ating mga chapters at relief operations sa pagdating ni bagyong Paeng," said PRC Chairman and CEO Richard Gordon.
PRC will mobilize 1,104 trained first aid volunteers and 222 staff nationwide. Two hundred seventeen (217) first aid stations and 62 ambulances with first aid stations will be set up and positioned in 235 cemeteries nationwide as well as on major highways (Abra, Ifugao, Mt. Province, Northern Luzon Expressway, Sta Rosa Laguna, Davao Del Sur, Surigao Del Sur, Valenzuela Mcarthur Highway), bus stations, seaports, and airport for fast deployment in any untoward situation.
Meanwhile, PRC Chapters are on standby and prepared to provide relief and medical assistance following the report of Philippine Atmospheric, Geophysical and Astronomical Services Administration (PAGASA) that tropical depression Paeng is projected to reach typhoon category by Saturday, 30 October.
PRC volunteers and staff are continuously reminding the public to strictly follow minimum public health standards on Covid-19, which entails wearing face masks, physical distancing, and proper washing of hands. Most cemeteries will require fully vaccinated individuals 12 years old and above.
PRC Safety Reminders:
• Use a seatbelt.
• Wear a helmet on a motorcycle.
• Drive at a safe speed and distance suitable for the conditions.
• Do not drive under the influence of alcohol or drugs.
• Do not use a mobile phone while driving.
• Know and respect the highway code.
• Maintain the vehicle in good condition.
• Be visible as a pedestrian or a cyclist.
• Know how to react in case of a crash.
• Wear loose cotton shirts.
• Avoid bringing small children to a cemetery, if necessary, put a small piece of paper with their name and contact details in case they might get lost
• If under medication, don't forget to bring your medicines
• Avoid bringing easily spoiled food
• Don't forget to bring drinking water, fans, face towels, and umbrellas to avoid dehydration
• Remember "BLOW BAGETS" (Breaks, Lights, Oil, Water, Batteries, Air, Gas, Engine, Tires, Self)
For emergencies and any untoward incidents, contact PRC 24/7 Operations Center, dial 143 or 8790-23-00.