PH RED CROSS AND LRTA CONDUCT A BLOODLETTING ACTIVITY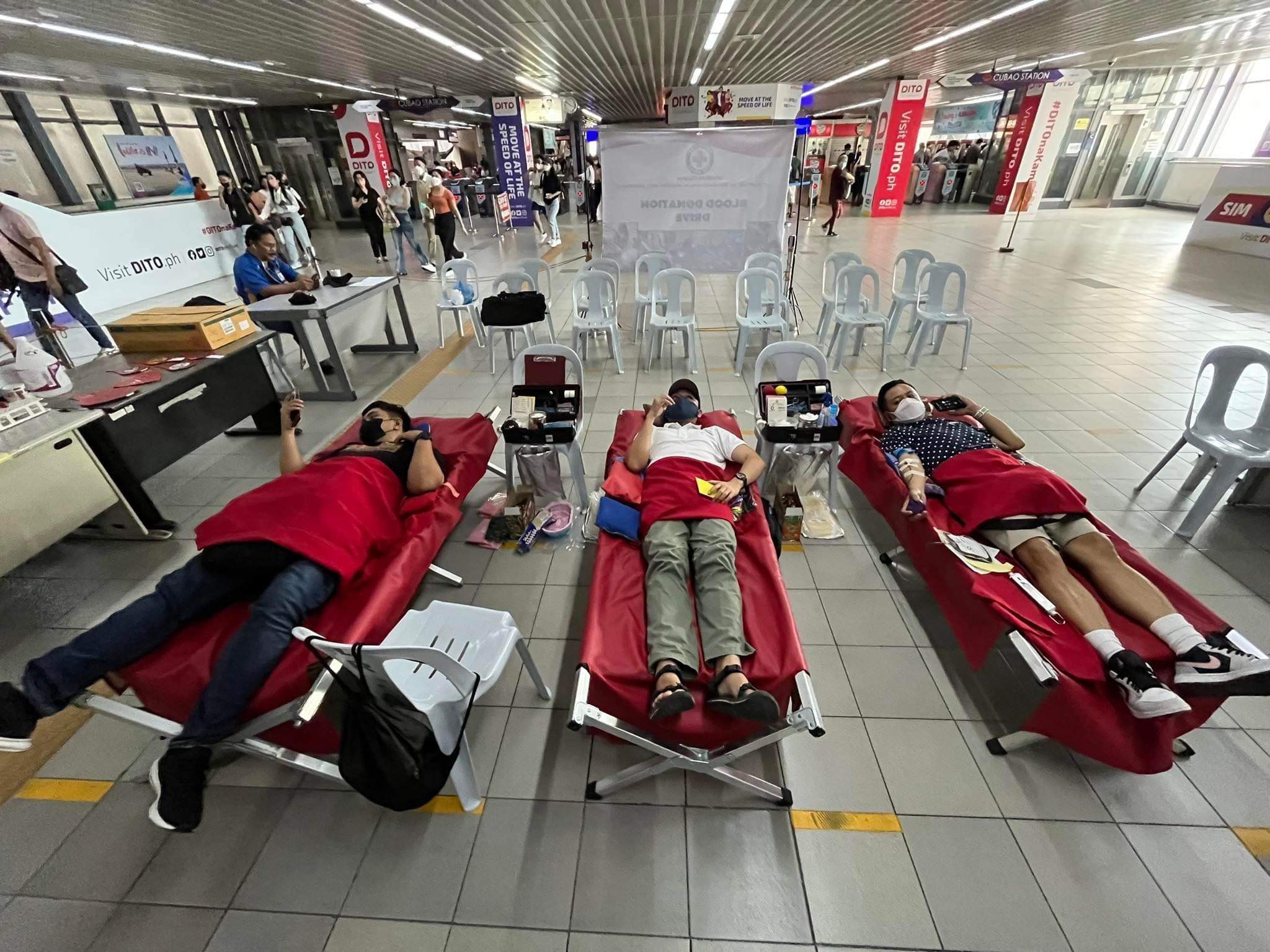 The stringent Covid-19 lockdown rules halted blood donation activities, precipitating a blood shortage for medical transfusions in the country. On 25 November, the Philippine Red Cross (PRC), in partnership with the Light Rail Transit Authority (LRTA), conducted a bloodletting activity in LRT-2 Araneta–Center Cubao Station from 8:00 AM until 5:00 PM to help replenish the blood reserves in the country. The activity generated a total of 21 blood units.
"Nagpapasalamat ako sa LRTA sa patuloy nilang pakikipagtulungan sa amin. Ang ganitong blood donation activity ay mahalaga dahil ang pangangailangan ng ating mga kababayan sa dugo ay hindi kailanman matatapos. The blood units collected in this activity will surely reach and help many of our kababayans in vulnerable situations," PRC Chairman and CEO Richard J. Gordon said.
A unit of blood can save the lives of multiple people. According to PRC Blood Services, red cells, platelets, and plasma are among the transfusable components that can be derived from donated blood. Patients may receive a pint of whole blood or only the specific components of the blood that are required to treat their particular condition.
The PRC has 31 blood centers and 73 blood-collecting units nationwide. From January 1 to October 31, 2022, PRC National Blood Services served 203, 645 patients and collected 392, 391 blood units from 336, 587 donors.
Holiday seasons are known to be lean periods for blood donations, but the Philippine Red Cross is committed to saving lives by conducting blood donation drives anytime. For blood donations, blood requests, and other inquiries, email the PRC National Blood Services at [email protected] or contact the PRC Blood Call Center, which may be reached nationwide by dialing 143.