Mayor of Lopez Jaena, Misamis Occidental expresses gratitude for PH Red Cross's immediate provision of safe water in flood-hit town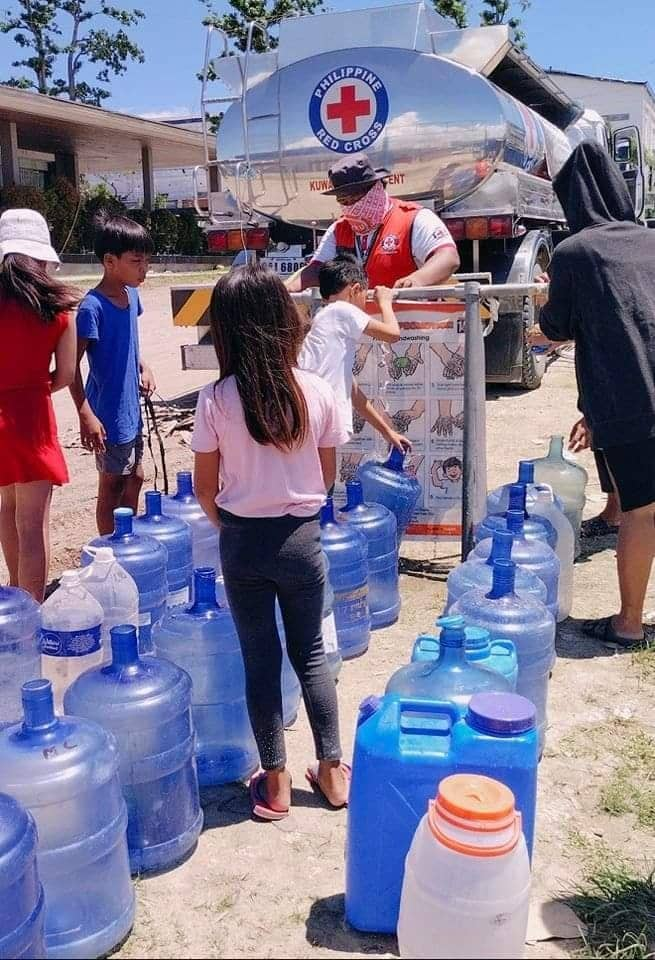 Damages to the water supply system stemming from the flooding associated with the shear line left communities in the municipality of Lopez Jaena, Misamis Occidental without access to safe water.
In a letter to PRC Chairman and CEO Richard J. Gordon dated 06 January, Lopez Jaena Mayor Andrea Cherry Pink Gutierrez expressed her appreciation for the Philippine Red Cross's (PRC) immediate response to address the water crisis in the town. "The Municipality of Lopez Jaena is truly grateful for your generosity and support in providing drinking and clean water to our constituents in the aftermath of the calamity that struck our municipality which caused great damage to our water system," the letter stated.
From 31 December 2022 to 08 January 2023, the PRC distributed 157,000 liters in Lopez Jaena, providing clean safe water to affected communities.
Mayor Gutierrez mentioned that the municipality is still "incapable of providing clean drinking water to its constituents", adding that their water system in the town is still being repaired. In line with this, the PRC WASH (Water, Sanitation, and Hygiene) Unit, through the directives of Chairman Gordon, installed two water bladders in Barangay Sibugon and Barangay Biasong. The WASH unit will also install another water bladder in Easter Poblacion. According to WASH Unit, each water bladder is capable of storing and distributing 10, 000 liters of water.
Mayor Gutierrez concluded her letter by requesting for PRC's continuous "assistance in providing clean water to its constituents" while their water system is being repaired.