Gordon to Bicolanos affected by Mt. Mayon eruption: 'When the world no longer watches, we do what must be done'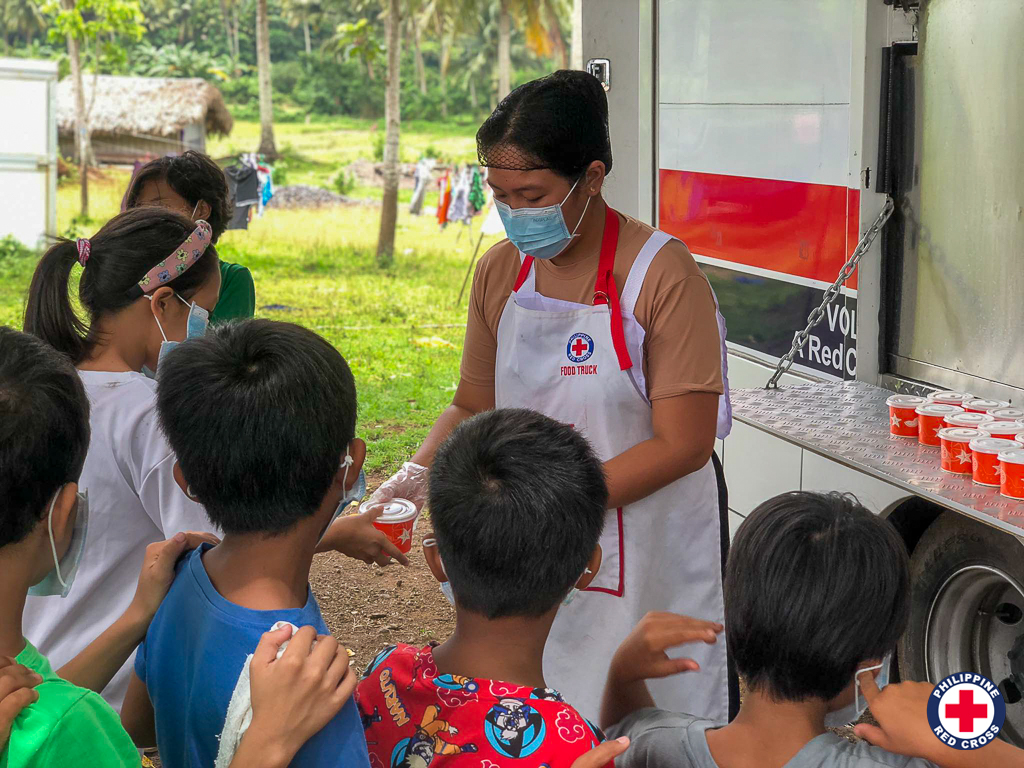 When PHIVOLCS reported that Mt. Mayon was on alert level three, the Philippine Red Cross (PRC), led by its Chairman and CEO, Dick Gordon, immediately sent a humanitarian caravan to meet the essential needs of the people who were pre-emptively evacuated because of the imminent eruption. The premier humanitarian organization in the Philippines has been alongside the Bicolanos, providing them with clean water, food, health care, and other basic necessities during their stay at the evacuation centers since Day 1.
More than three months later, as Mt. Mayon has not shown signs of being stable, the PRC renews its commitment to the families seeking temporary shelter in evacuation centers. Gordon calls on the families affected to endure, saying that the situation, too, will pass. He assures them that the PRC will continue to be a lifeline during this time of crisis. He encourages them to maintain composure and a positive outlook amidst the situation.
"There is no other way out of a crisis but hope. Do not let your hope get dampened by your surroundings or the mood of the people around you get the better of you. Be a thermostat, which controls temperature, rather than a thermometer, which simply reflects the temperature. The Red Cross will be with you, for as our hymn says, 'When the world no longer watches, we do what must be done'," says Gordon.
As of 19 September, the PRC has provided the following humanitarian aid to the families displaced by the Mt. Mayon eruption, among others: 2,580,500 liters of water through the PRC water tankers; 81,352 hot meals; hygiene promotion to 13,342 persons; psychological first aid to 4,016 children and 1,521 adults; 3,662 feminine kits; 2,531 dengue brochures; welfare services to 2,474 individuals through the PRC welfare desks; 2,436 sleeping kits; 2,436 water containers; 2,393 cough and colds brochure; menstrual hygiene management lecture to 1,389 individuals; and 1,210 hygiene kits.
The PHIVOLCS reported in its Twitter account today, 20 September, that Mt. Mayon is on Alert Level 3, as lava slowly flowed from it during the last 24 hours, from 5:00 am of 19 September to 5:00 am today. The PHIVOLCS also said that Mt. Mayon registered nine volcanic eruptions and 147 rockfall events in the same period.