Philippine Red Cross leaders attend Southeast Asia RCRC meeting, forum in Cambodia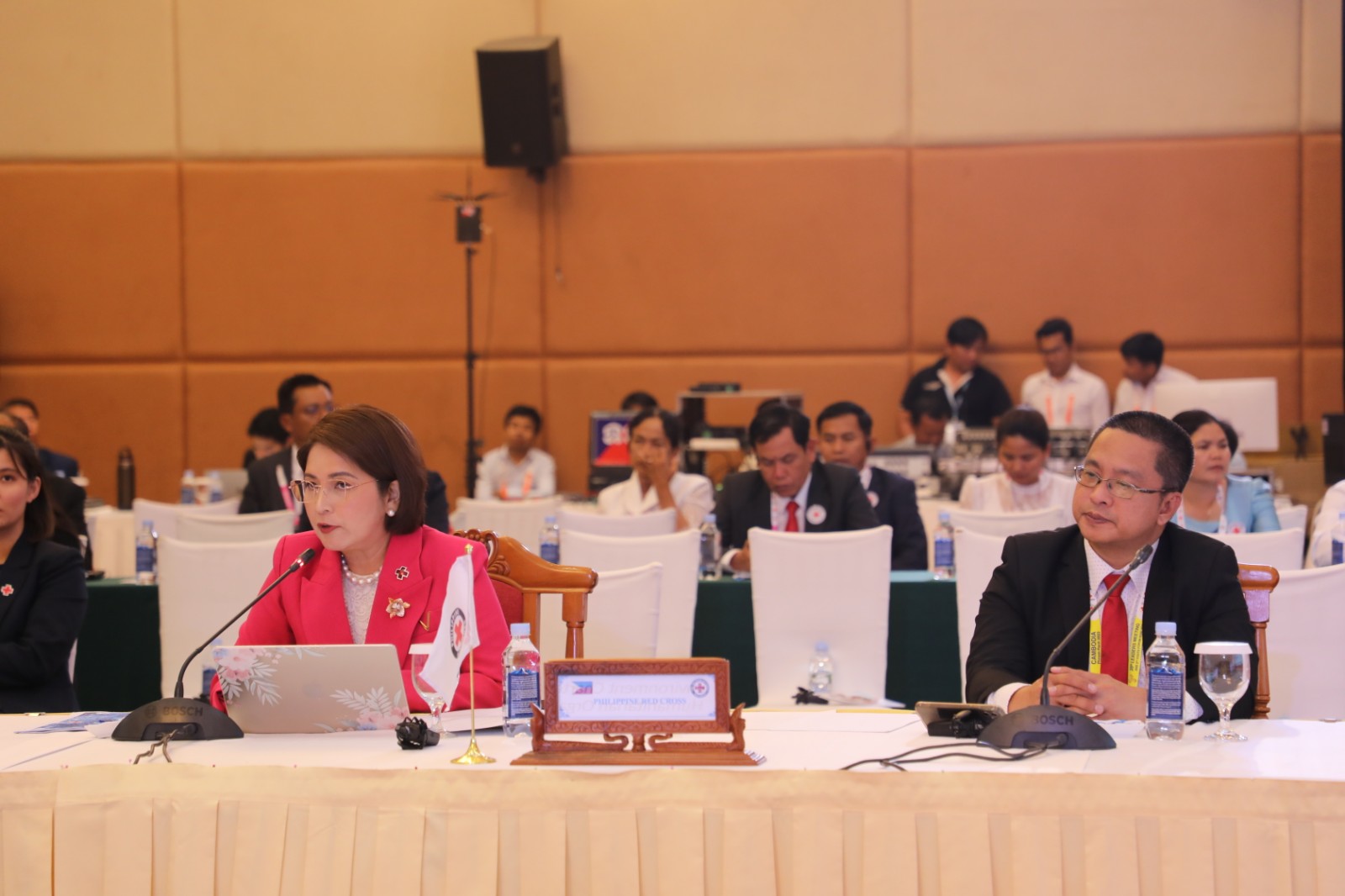 The Philippine Red Cross (PRC) Secretary-General, Dr. Gwen Pang, and three (3) Red Cross Youth leaders represented the PRC at the 20th South-East Asia RCRC Leaders Meeting on September 21 and 22 and 2nd Southeast Asia RCRC Youth Forum on September 17 to 20 at Phnom Penh, Cambodia.  
The South-East Asia RCRC Leaders Meeting allowed the leaders in the International Red Cross and Red Crescent movement to discuss and decide on issues of interest to the Movement in the region.
Dr. Pang discussed the PRC's climate action interventions, as well as its challenges in reducing the vulnerability of communities in the Philippines to disasters. Her discussions include Early Warning System and Early Action Protocols, Anticipatory Actions, Nature-based Solutions, Climate Change Education, Food Security, and Waste Management and Circular Economy.
Meanwhile, RCY Lenice Joy Orocio from PRC Capiz Chapter and Camille Baring from PRC Rizal Chapter, with the assistance of PRC Governor Jay-ar Gallos, presented their solutions and prototypes to their identified challenges (i.e., different thematic issues: disaster resilience; climate change; youth engagement; Protection, Gender, and Inclusion; and Mental Health and Psychosocial Support) within the Movement during the leaders' meeting.
Along with other RCRC youth leaders from Southeast Asia, they formulated these solutions and prototypes during the Southeast Asia RCRC Youth Forum on the preceding days.
PRC Chairman and CEO Dick Gordon has long recognized the vital role of youth in the decision-making process at all levels of management, governance, and service delivery. Hence, the PRC has numerous programs to strengthen youth participation within the organization.
"We provide a seat for the youth at our table. Youth involvement, be it at the global or community level, allows our Movement to create a forward-thinking culture. We have to capacitate them, hear their voices, and include them in every step," said Chairman Gordon.