Philippine Red Cross assists stranded passengers of a tilted Cebu-bound ship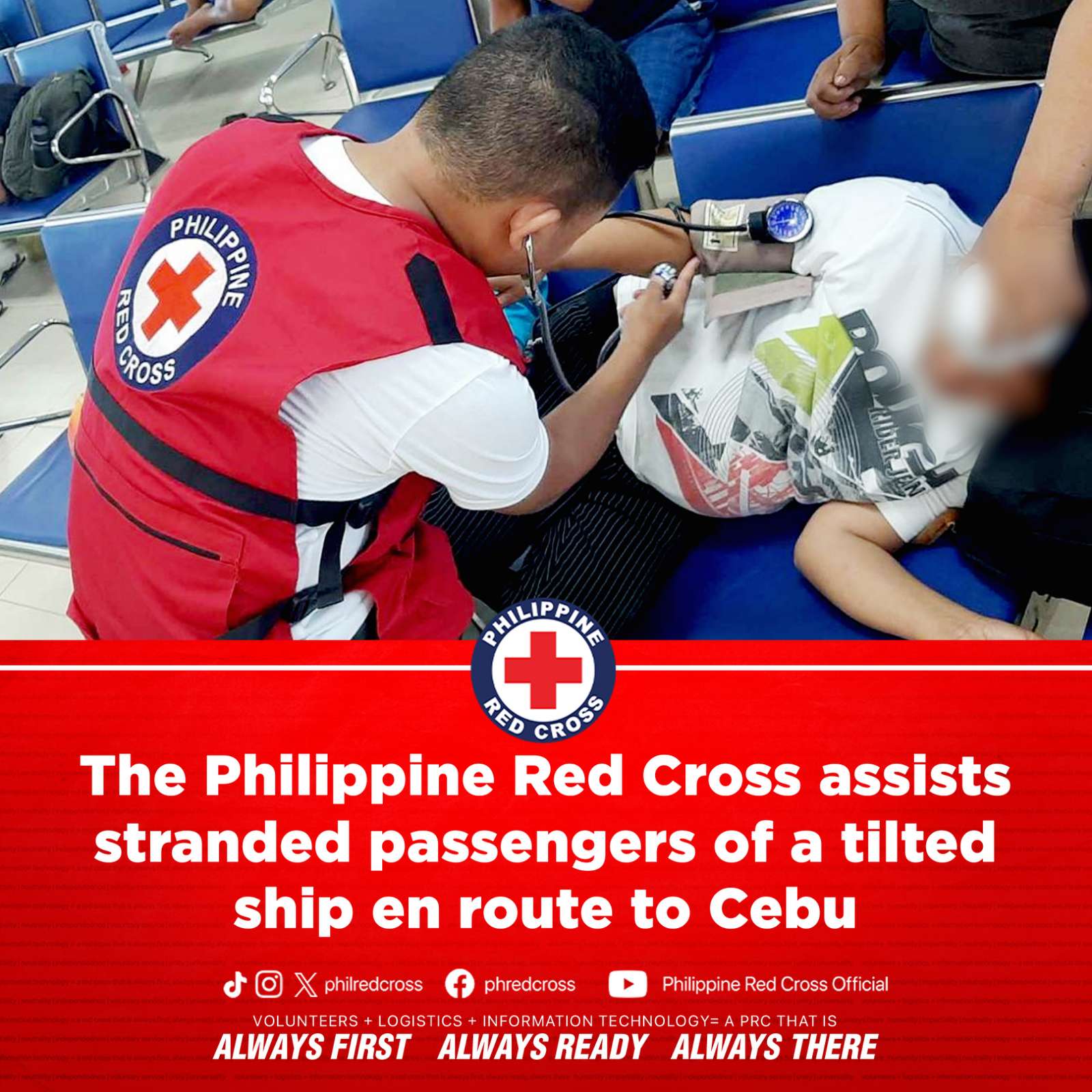 After receiving reports from the Philippine Red Cross (PRC) Operations Center, PRC Cagayan de Oro Chapter immediately responded to stranded passengers of a Cebu-bound ship that tilted due to strong winds and heavy waves shortly after leaving the port of CDO on November 12. The vessel was operated by Cokaliong Shipping Lines.
Soon after all the passengers safely disembarked from the ship at the port of CDO, the PRC's Welfare Services Team arrived. Volunteers from PRC CDO Chapter distributed hot meals (arroz caldo) to 125 passengers and food packs to 129 passengers who were shaken by the incident. Seven (7) passengers received medical attention, one of whom had a sprained ankle, and two (2) passengers received psychological first aid from PRC's first aid and welfare stations.
PRC Chairman Dick Gordon directed the deployment of PRC's ambulance team in Macabalan Port to provide pre-hospital treatment to passengers who may need it.
PRC's OpCen also coordinated with the Philippine Coast Guard. Stranded passengers are currently housed in the PPA passenger amenity building, awaiting instructions regarding the vessel's departure or clearance.
On October 7, the PRC dispatched two ambulance units to assist in the disembarkation of passengers from a cargo vessel still operated by Cokaliong Shipping Lines. The vessel was en route to Samar when a chemical leak on board took place.