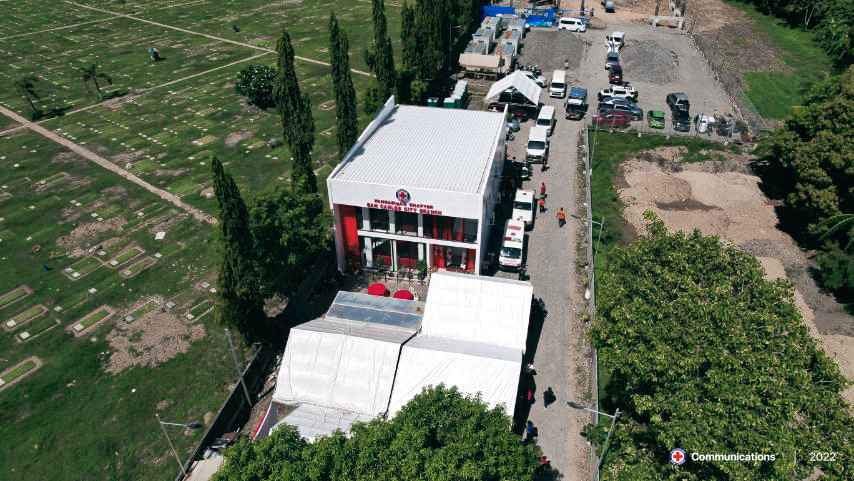 Philippine Red Cross (PRC) Chairman and CEO Senator Dick Gordon led the inauguration of PRC Pangasinan-San Carlos City branch, complete with a blood service facility, PRC's 100th such facility. The branch was built with support from San Carlos City Mayor Julier "Ayoy" Resuello and Pangasinan Third District Representative Rose Marie "Baby" Arenas, whom Chairman Gordon recognized in his address. This collaboration was made possible through the efforts of Ma. Rachel J. Arenas, a member of the Philippine Red Cross Board of Governors.
Chairman Gordon emphasized that blood saves lives, and has always encouraged blood donations. As the number one advocate of voluntary, non-remunerated blood donation in the country, Gordon explained that donating blood is a form of volunteerism.
Gordon recalls that the first blood service facility in the Philippines was that of the PRC. Today, PRC accounts for 51% of the country's blood requirements. From January 1 to April 7, 2022, the PRC blood service facilities served 51,458 patients, dispensing 93,694 units of blood.
Gordon also recalled the long partnership of the PRC and the province of Pangasinan, both in responding to emergencies — such as the July 16, 1990 earthquake — and in preparing for disasters.