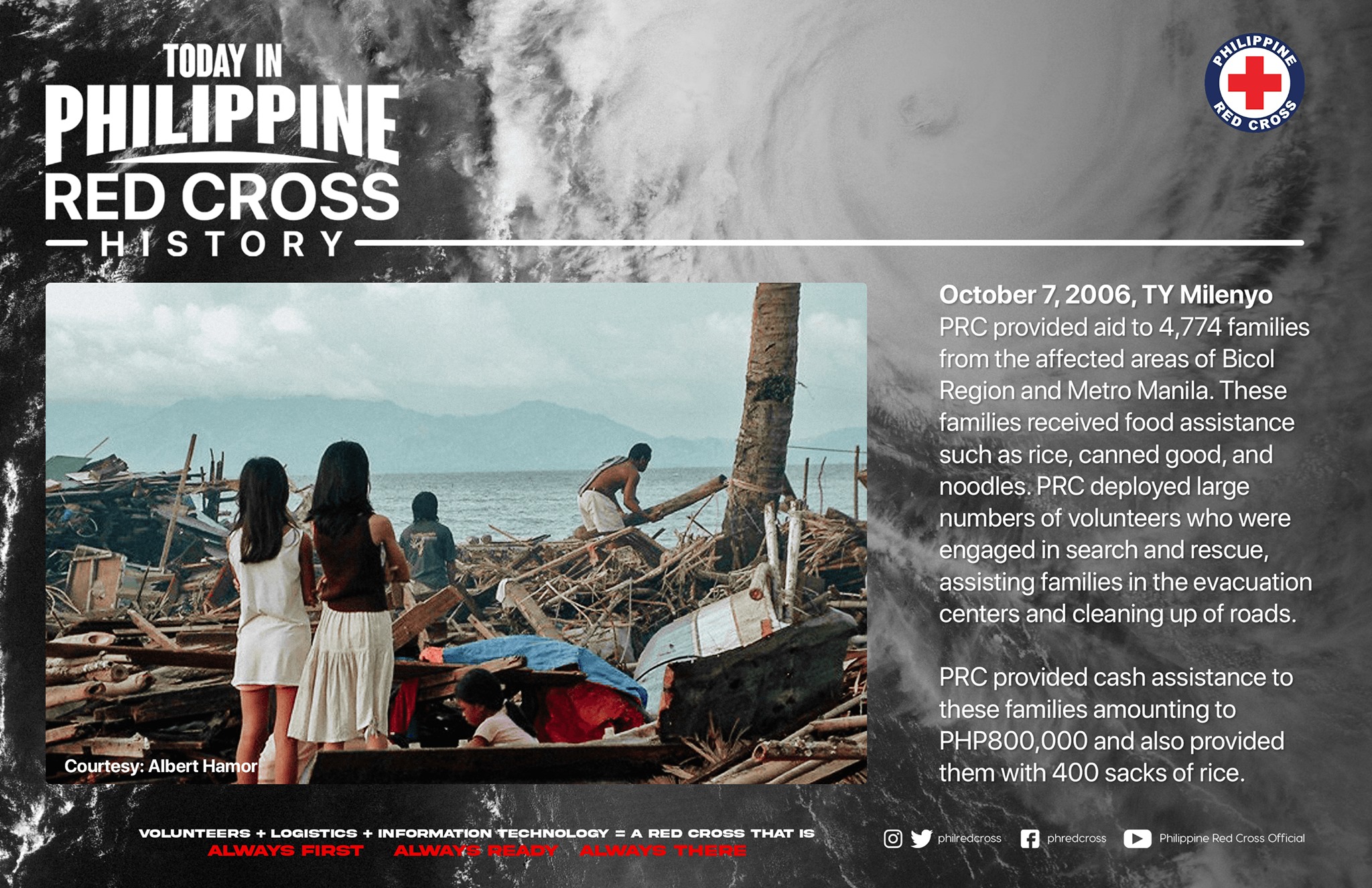 Milenyo's wrath equated to 51 deaths with a minimum 195 injured with dozens of people reportedly missing. In total, at least 13,602 houses are reported destroyed in 21 provinces and 23,790 severely damaged, affecting at least 197,268 persons. A total of 132 evacuation centers were set up by local authorities in stricken areas.
PRC Camarines Sur Chapter reported 1,676 houses were destroyed and another 6,126 damaged. In addition, there were three deaths, including a 6-month old boy who was crushed by a collapsed wall. In seven barangays in Eastern Samar, the local PRC chapter reported that a total of 329 families were affected. PRC chapters based in Metro Manila reported that more than 1,000 families were affected in the cities of Manila, Pasay, Taguig, Marikina, and Paranaque. Milenyo devastated Sorsogon as well, destroying 5,427 houses while damaging 3,005 homes.
At the onset of the disastrous typhoon, PRC deployed teams to make assess the damage and determine the needs of affected communities focusing on relief, health, water and sanitation, psychosocial support, and logistics.
PRC managed to provide 4,774 families with food assistance. It also deployed large numbers of volunteers for search and rescue, assisted families in evacuation centers, and implemented the clean up of roads. PRC also provided cash advances in the amount of PHP 800,000 from its Disaster Management Services, and 400 sacks of rice (through a local branch of the National Food Authority) were made available to various chapters in typhoon-hit areas.
During all these, PRC Chairman and CEO Senator Dick Gordon was at the helm, calling for support to sustain the humanitarian efforts for the thousands and thousands of families affected by Milenyo.
It is a day that the men and women of the Philippine Red Cross will never forget. It is also a day that strengthens the resolve of the not just PRC, but the entire nation.