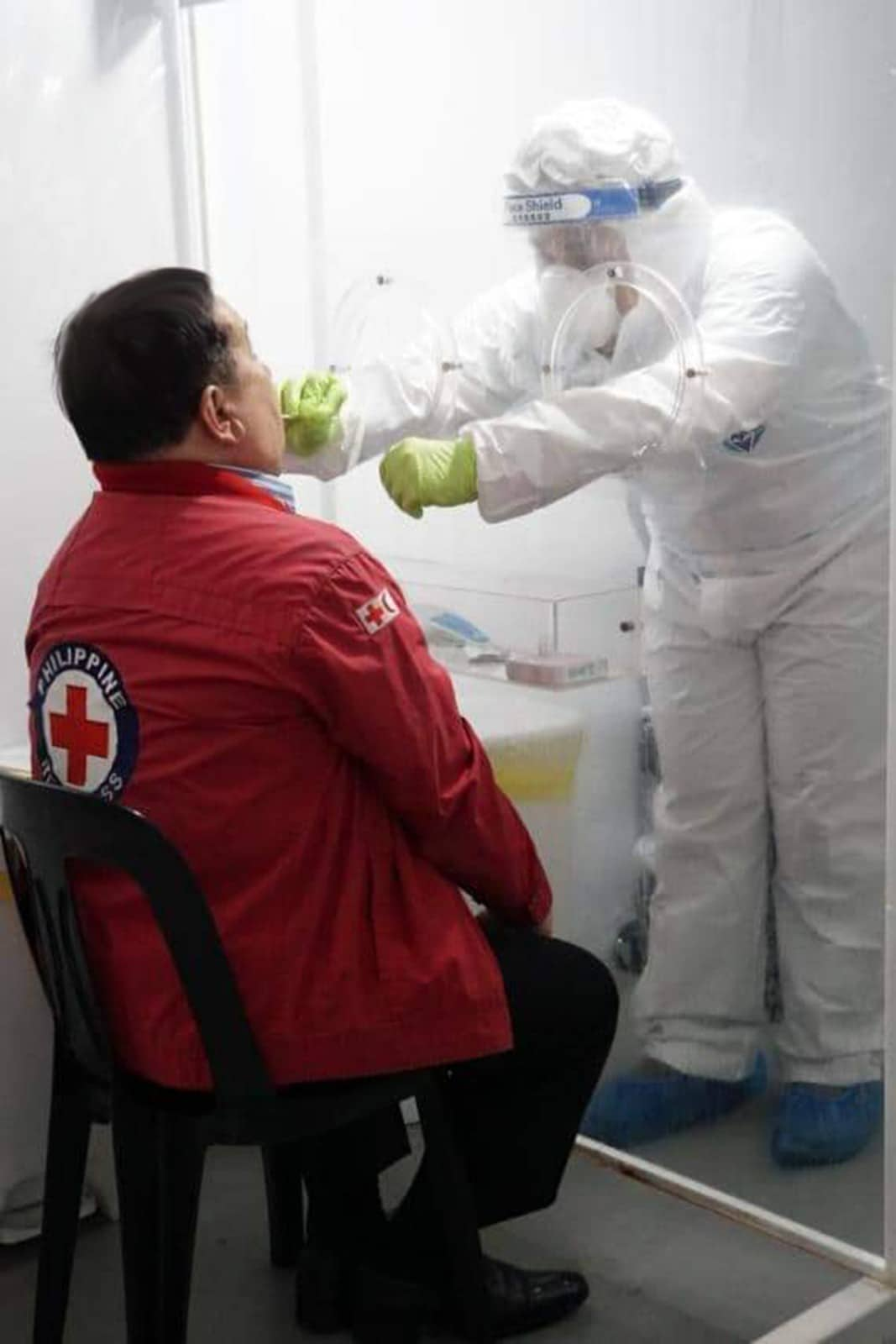 Mandaluyong City — As the country sees an increasing number of new cases of Covid-19, Philippine Red Cross (PRC) Chairman and CEO Richard J. Gordon encourages the public to get tested to prevent the undetected transmission of the virus. The Department of Health Covid-19 tracker shows an increasing number of new cases added daily, based on a 7-day moving average.
"With the alarming increase in positivity rates in the past weeks, and as we see more and more of our friends and family developing symptoms, we at the PRC encourage everyone to get tested to ensure that we and our loved ones are safe from Covid," Chairman Gordon said.
At the onset of the pandemic, in 2020, the PRC was the first to set up a molecular laboratory in the country that is capable of conducting automated RT-PCR tests to detect Covid-19. The PRC's first molecular laboratory started operations in April 2020, one month after former President Duterte declared a community quarantine in the National Capital Region. The setting up of molecular laboratories was the PRC's response to the need for "unmasking the enemy," or revealing infections, so that persons infected could be isolated and not infect others.
As of August 14, 2022, the PRC has completed more than 5.6 million swab and saliva RT-PCR tests in the country. Go to https://tinyurl.com/2wwvnz2j to book an RT-PCR test. The PRC molecular laboratories offer discounts to senior citizens and persons with disability.