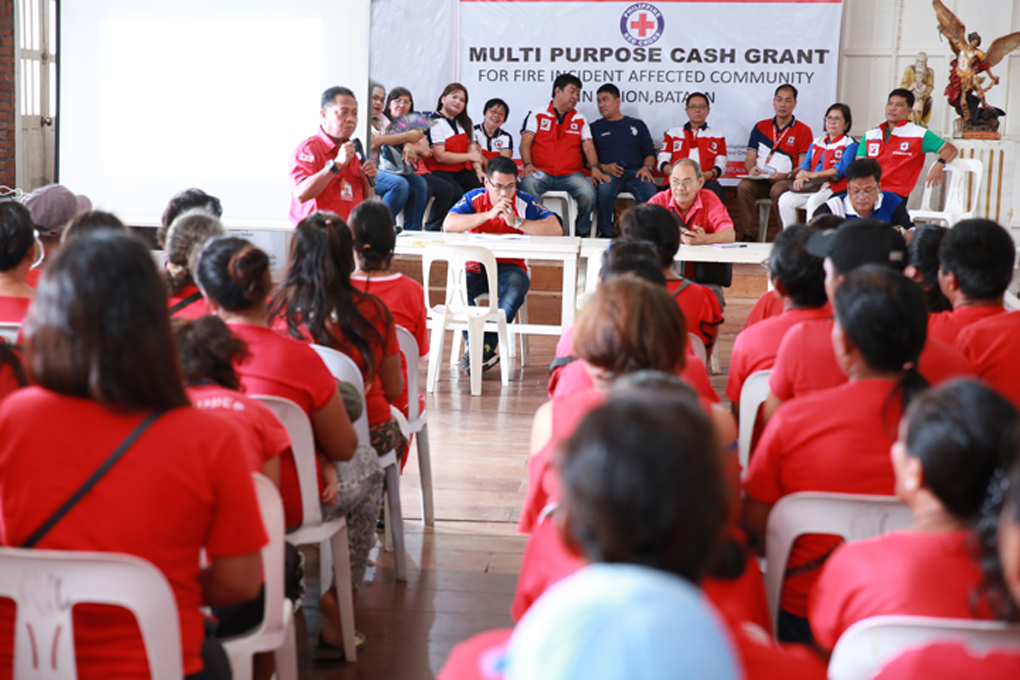 The Philippine Red Cross (PRC) distributed multi-purpose cash grants to 133 families whose houses were destroyed by a massive fire on January 29, 2019 in SitioDepensa, Barangay Capunitan in Orion,Bataan.
True to its aphorism, "when the world no longer watches, we do what must be done," the PRC returned to the fishing village that was razed to the ground almost eight months ago to give cash grants to the affected families. The cash distribution was held at St. Michael Archangel Parish in Orion, Bataan on September 10, 2019.
"We never left. We will be here until they recover. PRC has been with these families from the very beginning. Hot meals were served to 1,000 evacuees, basic household items were distributed to 350 families and psychosocial support and hygiene promotion were also provided to 300 individuals, right after the incident. Currently, P3,000 is allotted for each of the 133 families to support for their basic needs. These families are still in the evacuation center months after that tragic incident", said Chairman and CEO Richard Gordon.The cash allocation was made possible in partnership with the International Federation of Red Cross and Red Crescent Societies (IFRC).
The event was organized by the Disaster and Management Services (DMS) headed by its Director Leonardo Ebajo in cooperation with the PRC- Bataan Chapter volunteers and staff.