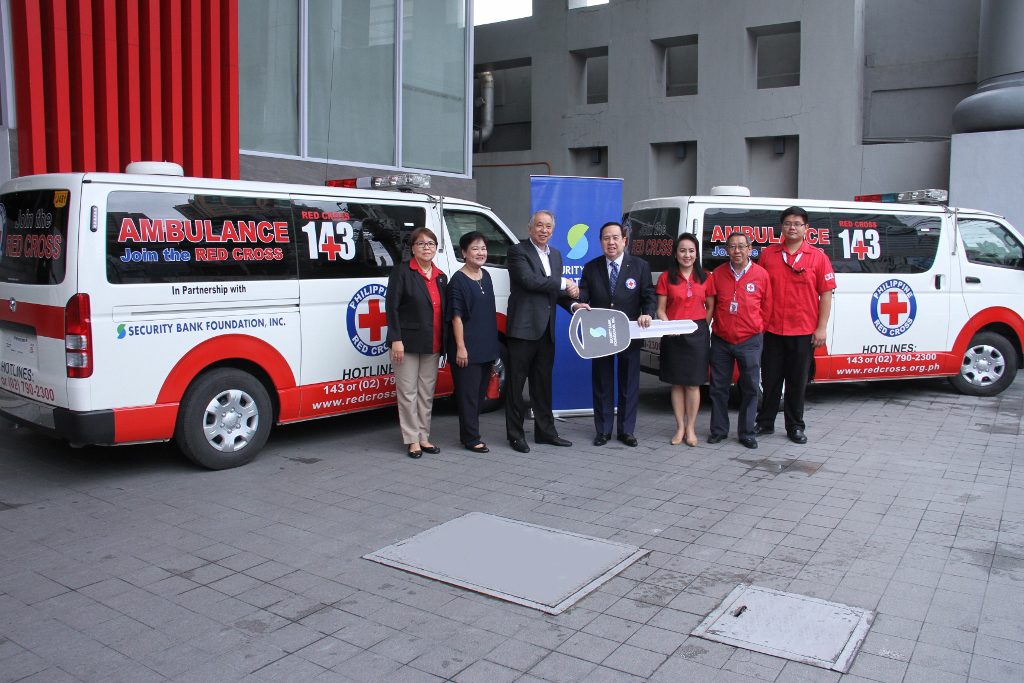 The Philippine Red Cross (PRC) formally unveiled two new ambulance units from the Security Bank Foundation, Inc. (SBFI) to further equip the organization's emergency response efforts.
This brings the total number of ambulance units donated by SBFI over the past three years to five.
Chairman Richard Gordon, who led the turnover ceremony on Wednesday, said the additional ambulance units empower the Red Cross to assist more people affected by emergencies, such as fire incidents, vehicular crashes, medical emergencies, and disasters.
"As the preferred humanitarian partner, we assure SBFI that their support will reach the most vulnerable communities. This is a truly noble cause to help our countrymen in need of emergency medical services," Gordon said as he expressed gratitude to SBFI Chairman Rafael Simpao, Jr. for consistently fueling the organization's humanitarian drives.
The Red Cross has saved 1,889 people using the SBFI ambulances, including 674 people involved in road crash incidents and medical emergencies.
PRC, through its fleet of 154 ambulances, has rescued 46,451 individuals for 2019 alone.
Present during the turnover ceremony were PRC Secretary General Elizabeth Zavalla, Assistant Secretary General Ramon Murillo, Blood Services Director Dr. Christie Monina Nalupta, Safety Services Acting Manager Von Ryan Ong, and SBFI Vice President Melissa Aquino.