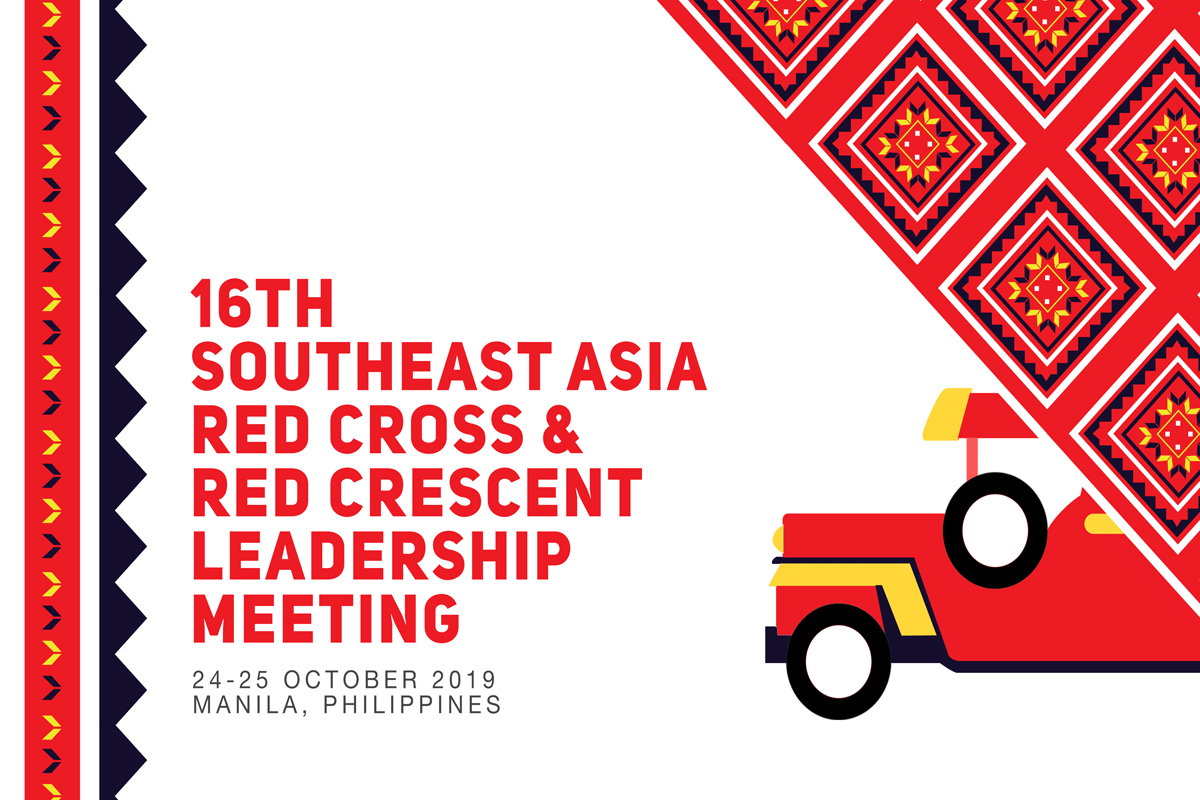 The Philippine Red Cross (PRC) is all set for the 16th Annual South-East Asia Red Cross and Red Crescent Leadership Meeting in Makati City on October 24 – 25, 2019.
This year's meeting is hosted and chaired by the PRC with the support from the South-East Asia International Federation of Red Cross and Red Crescent Societies (IFRC) Secretariat.
This gathering brings together more than 40 leaders from IFRC, International Committee of the Red Cross (ICRC), including Presidents, Chairmen, and Secretaries-General from the 11 South-East Asia National Societies: PRC, Thai Red Cross, Indonesian Red Cross, Viet Nam Red Cross, Singapore Red Cross, Cambodian Red Cross, Lao Red Cross, Myanmar Red Cross, Timor-Leste Red Cross, Malaysian Red Crescent and Brunei Darussalam Red Crescent.
The main objectives of the annual meeting are to discuss Movement policies and issues of the Red Cross and Red Crescent work among the National Societies, the Federation secretariat and the ICRC, agree on appropriate action and follow up, and to decide on issues of interest to the Movement in the region.
It also provides an important opportunity for Presidents, Secretaries-General and senior management to evaluate challenges, successes and future direction, as a way of further strengthening the world's largest humanitarian network.
This year, the leaders will discuss the outcome of the previous meeting held on April 10 – 11, 2018 in Melaka, Malaysia and review other priority agendas such as the Manila Call For Action which was adopted by Red Cross and Red Crescent leaders during the 10th Asia Pacific Regional Conference, from November 11 – 14, 2018 in Manila, the One Billion Coalition for Resilience (1BC), Localization of actions, Migration, and Preparation for the Statutory Meeting.
Under the Manila Call For Action, the National Red Cross and Red Crescent Societies of Asia – Pacific region are committed to Engaging Local Humanitarian Action in a Fast – Changing World.
These National Societies are also committed to adopting a community – centered approach that focuses on strengthening engagement with partners, branches and communities decentralizing management and resources allocation by National Societies, in line with localization.
The One Billion Coalition for Resilience (1BC), on the other hand, is an initiative introduced and designed by the IFRC to scale-up community and civic action on resilience.
Within the next 10 years, the goal is to engage at least one billion people in every household around the world in active steps towards strengthening their resilience.