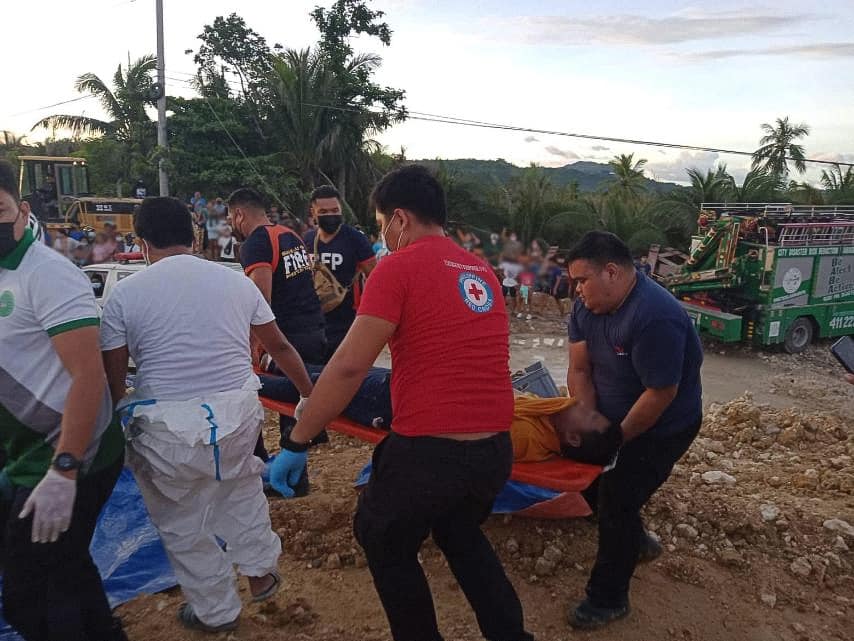 At approximately 4:30 pm on April 27, 2022, the Philippine Red Cross (PRC) Chairman and CEO Richard J. Gordon was apprised of the collapse of the Clarin Bridge in Loay, Bohol. Aware that time is of the essence in these situations, Chairman Gordon immediately dispatched a fully trained and equipped PRC Water Search and Rescue (WASAR) team and a five-member Emergency Medical Services (EMS) crew to the site of the collapsed bridge. The personnel involved are part of the rescue and relief component of the PRC Bohol Chapter. In addition, Chairman Gordon placed two PRC Cebu Chapter EMS groups of eight trained medical staff on standby, ready to be deployed at a moment's notice.
"Kahit kelan, laging handang tumulong ang Philippine Red Cross sa mga nangangailangan. Agad natin ipinadala and ating rescue teams upang mabilis ang pag-rescue, para makatulong at makaligtas ng buhay," Sen. Gordon said.
The old Clarin bridge in Loay is located 22.7 kilometers from Bohol's capital of Tagbilaran and had previously sustained damage from a 7.2-magnitude earthquake that occurred in 2013. Initial reports from the office of Bohol Governor Arthur Yap implied that the tragedy was due to stationary traffic causing an overload of vehicles. Among several cargo vehicles was a dump truck loaded with gravel and sand. When it reached the middle of the bridge, the collapse began, quickly pulling vehicles at the front and back of the dump truck into the deep waters of the Loboc River below.
Local ambulance vehicles and military and police personnel were deployed to the area as well, all waiting for additional information from the City Disaster Risk Reduction and Management Office to see if they were needed to assist in the search and rescue operation.
The rescue operation concluded at 11:30 pm when rains began, hindering further efforts. The rescue divers experienced zero visibility, while strong underwater currents hampered more attempts. Search and rescue operations and salvage work to retrieve 12 vehicles in the deep waters are scheduled to resume again at 8:00 am on Thursday, April 28. An estimated 30 survivors were treated for injuries after being rescued.