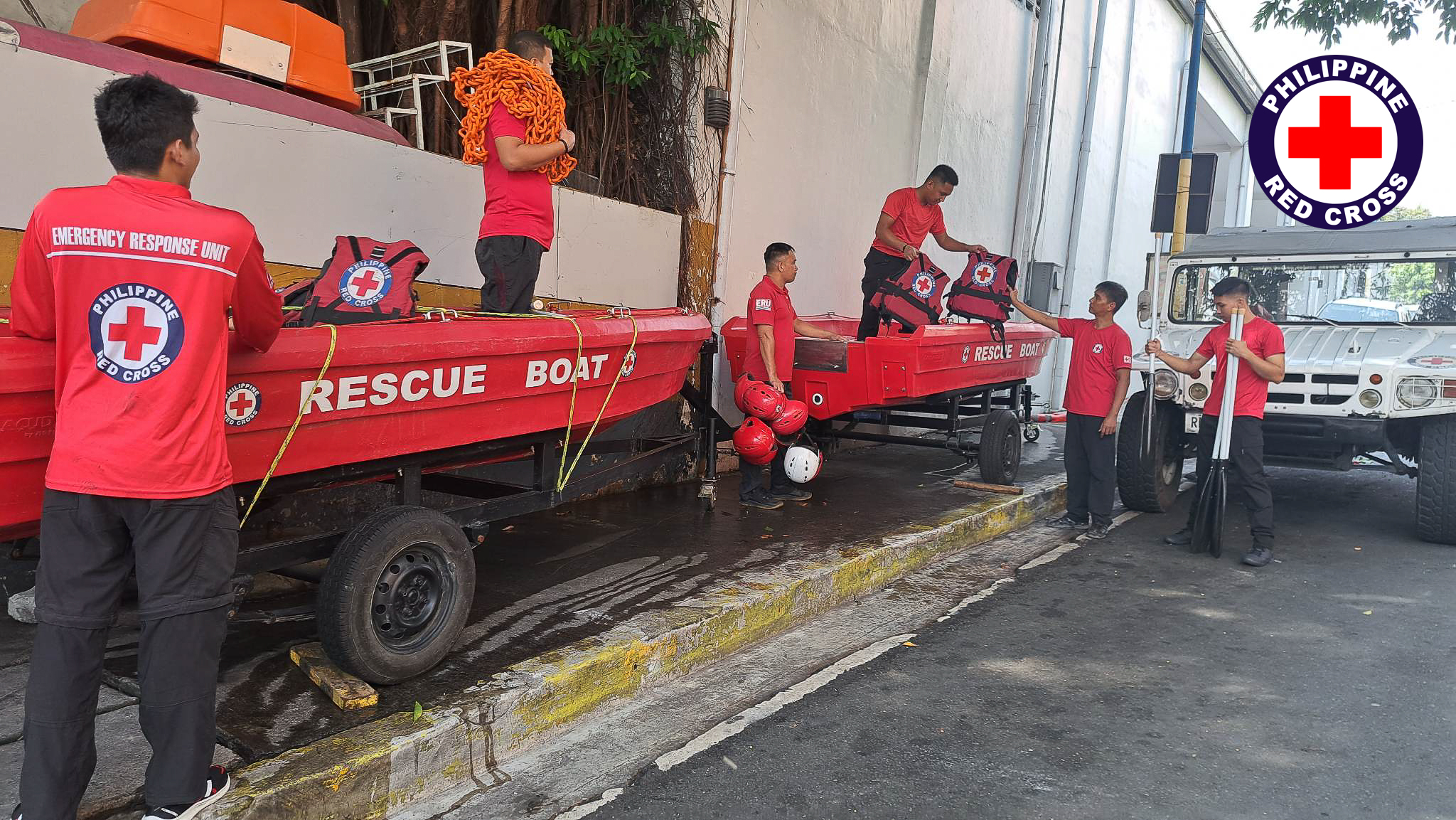 The Philippine Red Cross (PRC) is in the midst of preparation as Typhoon Goring (international name: Saola) placed several regions in Northern Luzon under Signal No. 1. PRC's rescue and relief assets, equipment, and volunteers are ready to move in anticipation of the possible development of the storm into a typhoon category on Saturday (26 August).
Food trucks, water tankers, and payloaders are in place and can be mobilized instantly. Ambulances, generators, and rescue equipment have similarly been pre-positioned in vulnerable areas.
PRC Chairman and CEO Dick Gordon assured that PRC's chapters and RC143 volunteers are prepared to be mobilized, adding "Northern Luzon is still reeling from the impacts of Egay and Falcon. Landslides can be expected to occur in this region as it experienced massive amounts of rain during the past weeks. Along with other lifelines such as food, water, electricity, and telecommunications, our payloaders are prepositioned in case landslides, fallen trees, and other debris will block roads and hamper our relief and rescue operations."
PRC Secretary-General, Dr. Gwen Pang said that the PRC chapters in other parts of Luzon and Visayas are also prepared to respond as Goring is expected to enhance the southwest monsoon, which will also cause occasional rains to the mentioned regions.