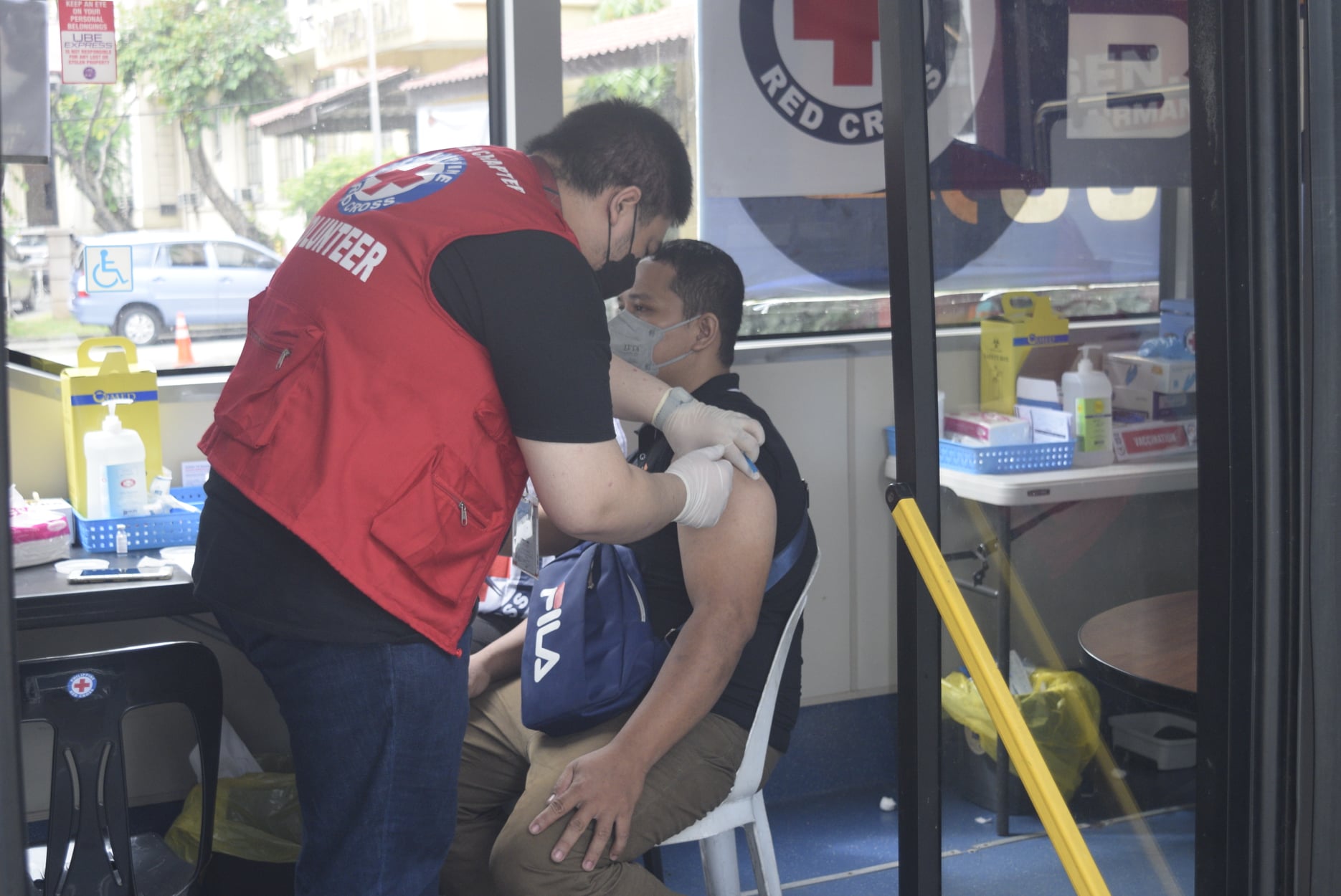 The Philippine Red Cross (PRC) partners with Upsilon Sigma Phi to conduct a vaccination program to 300 UP Manila Students, in preparation for the opening of face to face classes on November 27, 2021, from 8 AM – 5 PM
Upsilon Sigma Phi is the oldest Greek-letter fraternity and is the oldest student organization of the University of the Philippines, founded in 1918.
In line with the fraternity's imperative of service, Upsilon Sigma Phi together with the Philippine Red Cross and UP Manila Office of Student affairs will vaccinate students to create awareness of the importance of vaccination and promote a safe return of face-to-face classes in the University.
PRC Chairman and CEO Sen Dick Gordon is also an Alumnus of Upsilon Sigma Phi, agreed to partner to hasten PRC's COVID-19 response and vaccinates the students of UP Manila.
"I am very glad for this initiative by Upsilon Sigma Phi to promote a safe return of face-to-face classes in UP Manila. We must ensure that the University is a haven for students," Sen Dick Gordon said.
PRC, through the initiative of Sen. Dick Gordon, continues to fight COVID-19 through the implementation of PRCs responses such as Isolation facilities, Molecular Lab Testing, Emergency Field Hospital, Hot Meals Distribution, among others which aim to alleviate human suffering and uplift the dignity of the people.