Red Cross Gears-up for Major Breakthroughs, New Partnerships on its 71st year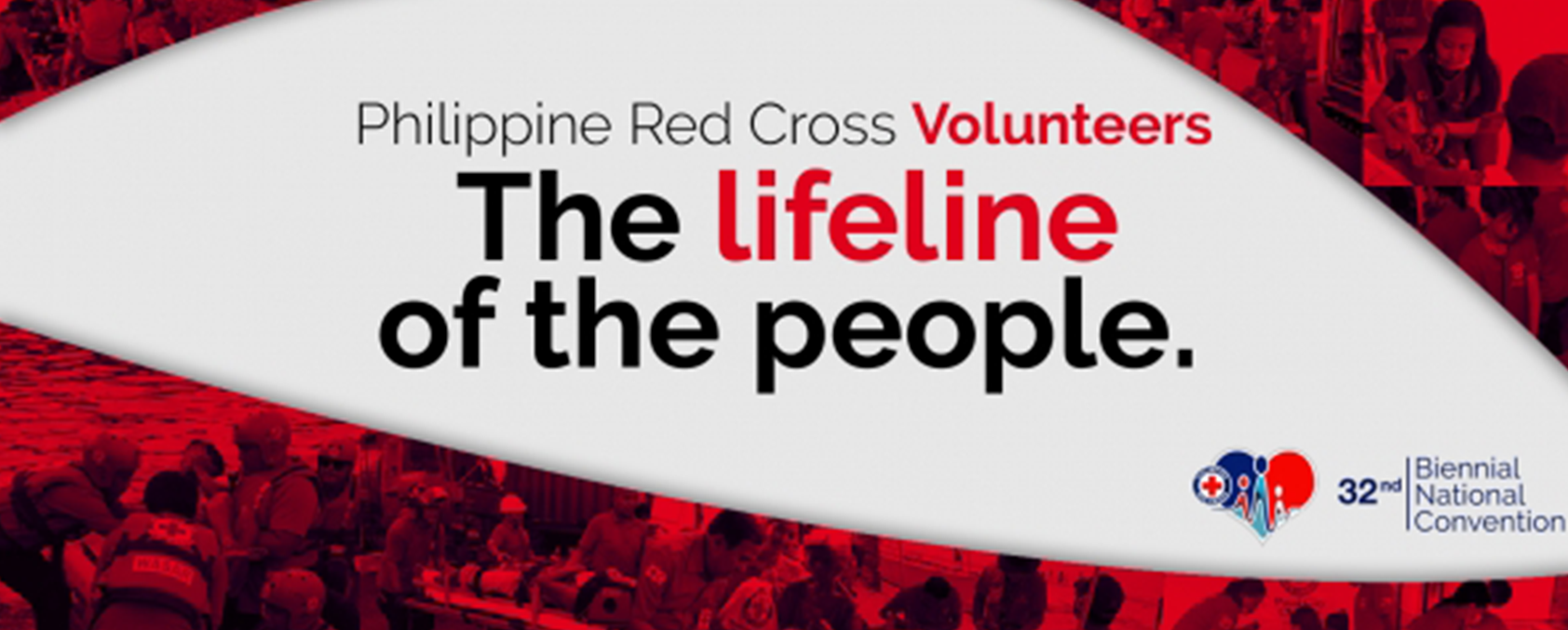 The Philippine Red Cross (PRC), the foremost humanitarian organization in the country, is on track to deliver enhanced services to the public as it ventures into a new decade of humanitarian works.



Now on its 71st year, PRC remains ever committed in alleviating human sufferingwith its constant drive to improve  its logistical capacity and the expanded humanitarian services it offers.

"PRC lives up to its mantra 'Volunteers + Logistics + Information Technology = A Red Cross that is Always First, Always Ready, and Always There.' This guides us to maintain our fidelity to serve the humanity," PRC Chairman and CEO Richard Gordon said.

Since its founding on April 15, 1947, PRC has consistently beefed up its services and its life-saving assets.

Its services were crucial in assisting the most vulnerable in communities affected by recent calamities such as Mayon volcano's eruptive activity, the conflict in Marawi, and Typhoon Vinta, which almost wiped out a residential village in Mindanao.

Its logistical capacity is bannered by the M/V PRC Amazing Grace, a humanitarian vessel that can serve as an ambulance and a disaster response ship.

Launched and commissioned last year, Amazing Grace equips PRC to deliver timely humanitarian services even in areas with accessibility problems in the fastest possible time.

To date, PRC is ready to respond to any disaster emergency with its fleet of 142 ambulances, 19 firetrucks, 27 water treatment units, 17 water tankers, three emergency field hospitals, and an advanced medical post, among others.

In 2017, PRC, with its 88 blood service facilities, helped save the lives of 205,309 individuals, including 13,573 indigent patients. PRC's blood service is ISO 9001:2008-certified.

Moreover, PRC is now more capable in responding to emergencies through its state-of-the-art Operations Center.

"I would like to thank our legions of volunteers and our partners who continuously help us build our capacity to alleviate human suffering. With their help and commitment, we stand to provide hope for the most vulnerable whom we serve without discrimination," Gordon added.

Unfazed volunteerism

In line with the anniversary, President Rodrigo Duterte praised PRC for "protecting human life, health and dignity, alleviating suffering, and uplifting the condition of the most vulnerable," especially during the Marawi crisis, wherein the organization established welfare desks and provided first aid, psychosocial support, clean water, and hot meals.

"Since day one of the rebellion in Marawi City, your volunteers have shown extraordinary courage and faced grave dangers in pursuit of your noble humanitarian mission," Duterte said. "I join you as you celebrate another year of selfless service to humanity.

PRC Secretary General Atty. Oscar Palabyab reiterated that the organization, as an auxiliary to the government, will continue to provide timely, efficient, and responsive assistance, especially in times of disasters and emergencies.

"Now that we are 71 years old, we continue to be a pillar of hope, dignity, and inspiration to the Filipino people—providing them with safer homes, access to clean water and sanitation facilities," Palabyab said.

32nd Biennial National Convention

This year's anniversary coincides with the 32nd Biennial National Convention (BNC), a gathering of staff and volunteers from PRC's chapters nationwide.

Ernesto Isla, member of the Board of Governors and Committee Chairman of the 32nd BNC, said the event will help the organization set its visions to expand, innovate, and enhance capacities.

"It is a chance for us to convene and to discuss our strategic goals in the next years, but more importantly, it is a chance for us to refuel the fire to be a pillar of hope," Isla said.

With the theme "Philippine Red Cross Volunteers: The Lifeline of the People," the three-day event features a public viewing of the M/V PRC Amazing Grace and other rescue equipment and a photo exhibit that showcases PRC's impact to the people.

Department of Health (DOH) Secretary Francisco Duque confirms his attendance to the event to deliver a keynote address and for the ceremonial signing of memorandum of agreement (MOA).

Under the MOA, PRC and DOH will strengthen its cooperation in providing health responses, such as provision of emergency hospitals, potable water, and welfare desks in tumes of mass casualty incidents, emergencies, and disasters.

The Philippine Red Cross has 103 chapters with two million volunteers nationwide that are always first, always ready, and always there to provide round-the-clock humanitarian assistance.

PRC is anchored on its major services—disaster management, health, safety, welfare, blood, Red Cross Youth, and volunteer.