ICRC President: Gordon, PRC are reputational pride in humanitarian world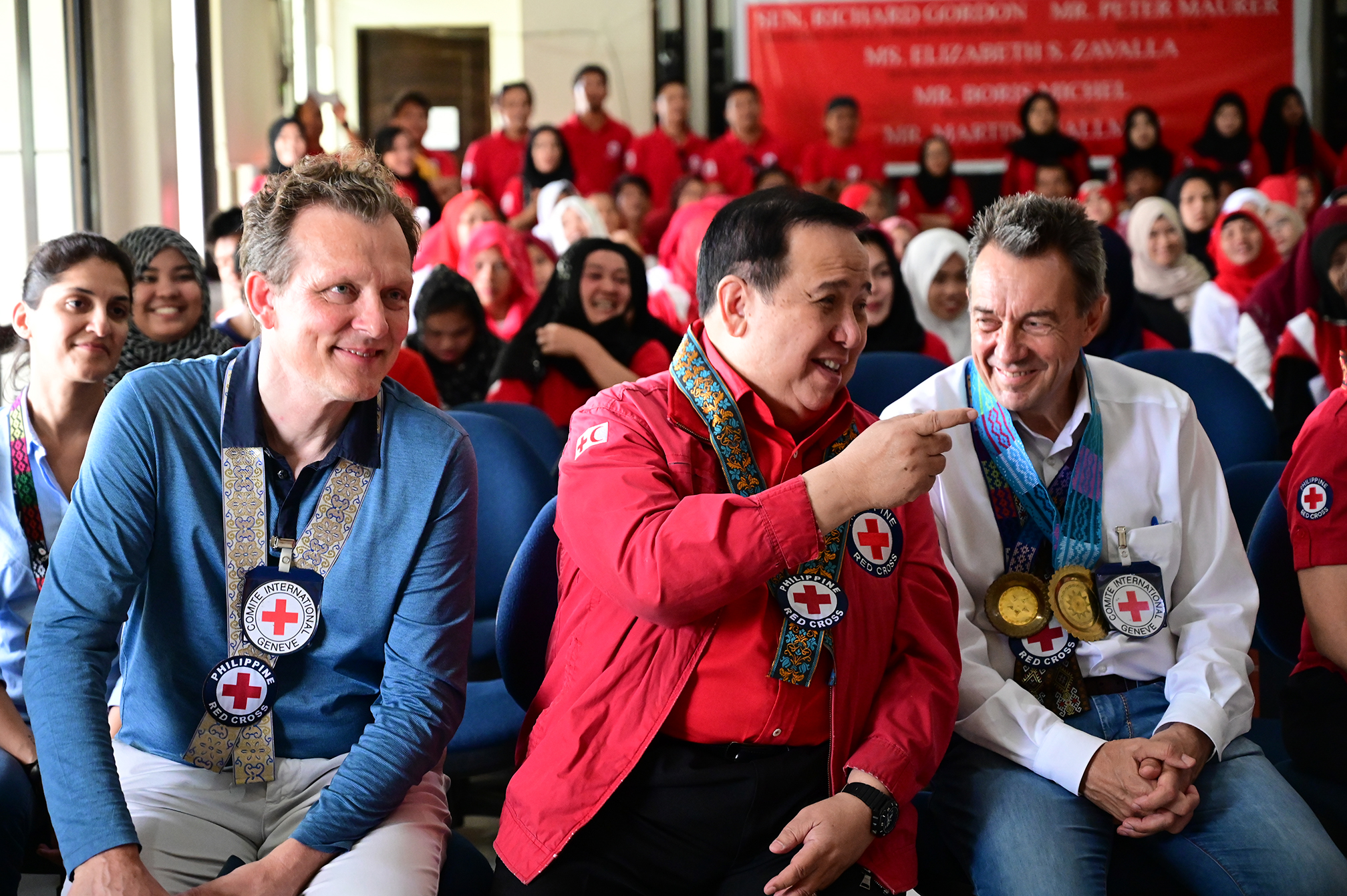 The president of the International Committee of Red Cross (ICRC) hailed Sen. Richard Gordon for upholding humanitarian principles in his concurrent capacities as the chairman of the Philippine Red Cross (PRC) and as a senator of the Philippines.
Peter Maurer, who visited the country last June 3 to 4, described Gordon as an "advocate of the Red Cross principles" and "an enabling politician" who design legislations that are compatible with the International Humanitarian Law.
"Richard, whenever we discuss, you always highlight that when you are a Red Cross, you are a Red Cross. When you are a senator, you are a senator. I like both of them," Maurer said. "To have a Red Cross chairman in the legislative body of such an important country like the Philippines is a great asset. And I wanted to thank you wholeheartedly, Richard, for leading this way."
Maurer lauded the Gordon-sponsored Community Service Act, which allows courts to sentence offenders with community work instead of serving jail time if the offense is punishable by arresto menor and arresto mayor.
The proposed Community Service Act that recently passed the third and final Senate reading compliments ICRC's call to secure a humane, safe, and healthy environment for detainees as it will address decongestions in jails.   
Gordon earlier said the measure will address humanitarian crisis posed by jail congestions, such as improper hygiene, overcrowding, lack of sufficient sanitary facilities, and detainees' vulnerability to communicable diseases.
Maurer also extolled Gordon's effort to promote the Red Cross and Red Crescent Movement's bid to eradicate mass destruction when he authored a resolution to support the Red Cross and Red Crescent Movement's call to eliminate nuclear weapons.
He also praised Gordon for effectively leading PRC, which he considers as a "reputational pride" in the Movement.
"We are deeply convinced that there are National Societies which are simply outstanding and I think you are an outstanding national society. In operational response, in what you have done in developing. We are very proud to be your partner: to fill in the gaps, to learn from you, and to drive this movement forward," Maurer said.
Last June 3, Maurer and Gordon held an official visit Marawi to express solidarity with the survivors of the firefights in 2017.
"When we visited the ground-zero in Marawi, we were overwhelmed by the resiliency that the Maranaos showed us. Ito ang fighting spirit na gusto nating ibahagi sa mundo: PAG-ASA AT PAGKAKAISA," Gordon said.