Gordon, PRC raise alarm over rising HIV cases in PH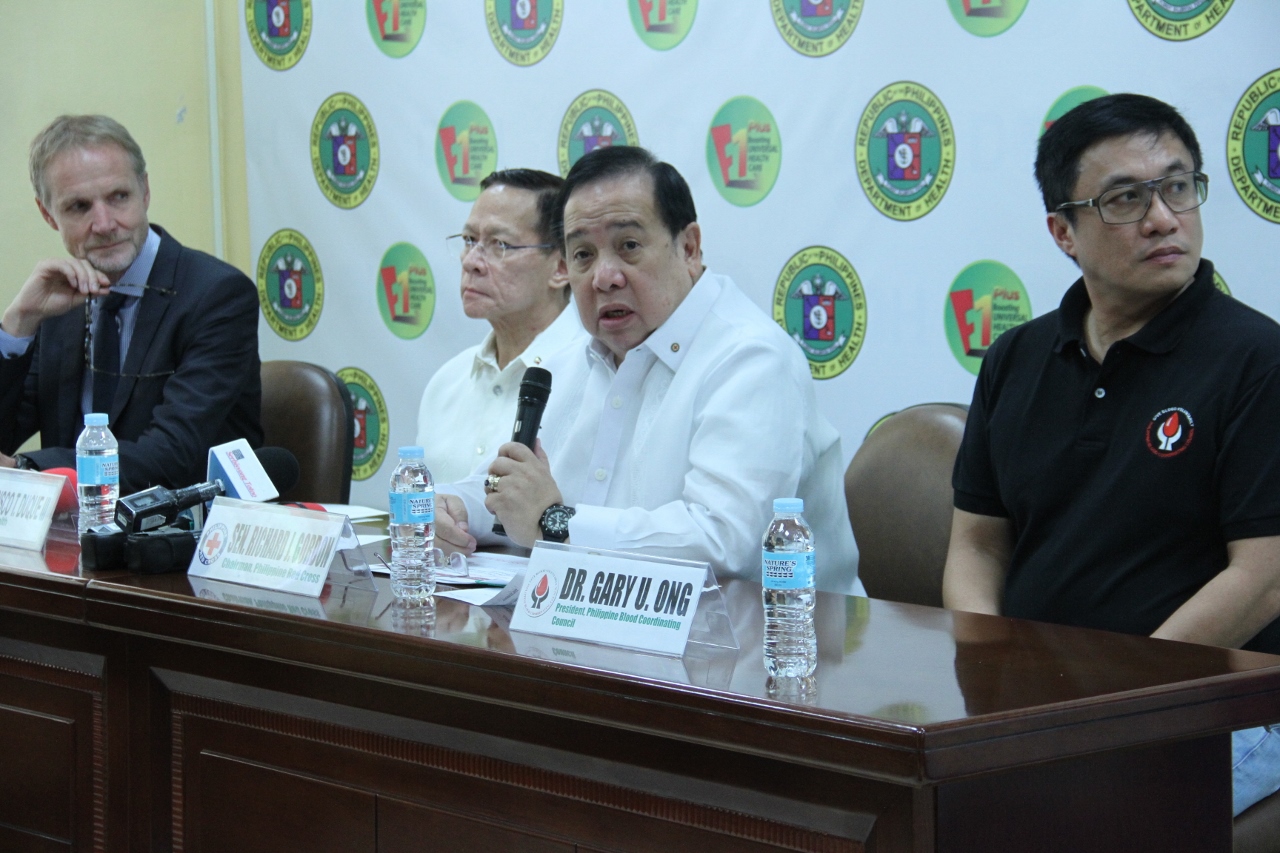 Philippine Red Cross (PRC) Chairman Richard Gordon raises alarm over the rising cases of HIV this year—noting that lack of action may affect the supply of quality blood products in the country.
The Department of Health (DOH) recently reported that 38 new cases of HIV were recorded on a daily basis in 2019, a significant rise from the 32-per-day rate in 2018.
"I personally receive calls from people from different provinces, most of them crying and appealing for blood and we strive to meet their needs. If the number of HIV cases continues to rise, our country's blood supply could be affected," Gordon said.
This year, PRC is integrating a nucleic acid test (NAT) to its system to allow accurate and more sensitive detection of HIV contraction among applicant donors.
Gordon said PRC prioritizes the integration of NAT into its blood testing system in its blood service facilities in the National Capital Region, where 30 percent of the new cases were registered.
"NAT testing will reduce the Filipino population's exposure to HIV. We should take action. Let us intensify our HIV prevention campaign through peer education," Gordon said.
DOH's latest HIV/AIDS Registry shows that in March alone, there were 1,172 new cases reported, with 215 of them in advanced stage or AIDS. The figure brings the total number of cases this year to 3,434.
Gordon made the statement in line with the celebration of the 2019 World Blood Donors' Day with the theme "Safe Blood for All," a call to solidify access to safe and quality blood supply.
PRC now has 93 blood service facilities, including 27 blood centers, 66 blood collecting units/blood stations, and 11 apheresis centers.
The organization recently established blood facilities in Albay, Bogo, Mountain Province, and Calamba. PRC is also eyeing new blood stations in San Carlos, Pangasinan; San Rafael, Bulacan; Bocaue, Bulacan; Imus, Cavite; Bacoor, Cavite; and Romblon.
PRC, as one of the top providers of blood needs in the country, served a total of 205,772 individuals last year.
PRC's National Blood Center also earned the international standard on quality management systems (ISO 9001:2015, making PRC the first blood center in Southeast Asia and the only non-hospital blood service facility in the Philippines to receive the certification.