PRC CHAIRMAN GORDON URGES THE PUBLIC TO KEEP THEIR GUARD UP DESPITE LOWER REPORTED COVID-19 CASES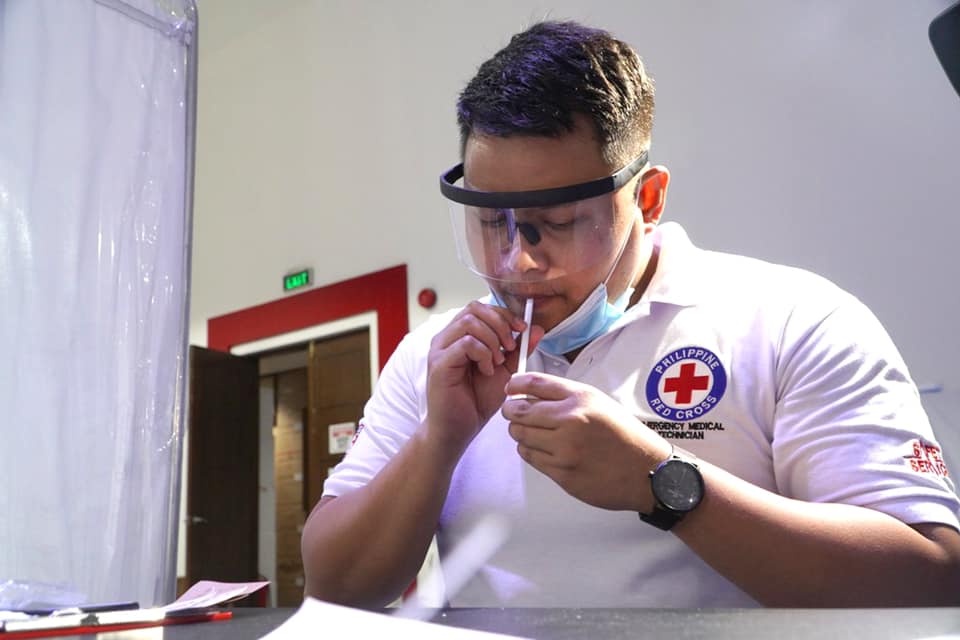 Philippine Red Cross (PRC) Chairman and CEO Sen. Dick Gordon strongly emphasizes practicing safety protocols when going out despite recent drop in reported new cases. The Department of Health (DOH) reported 9,055 new cases last October 05, 2021, compared to the 20,755 new cases reported last September 26, 2021.
"Ang pagbaba ng kaso ng COVID-19 cases does not mean we should let our guard down. Our battle against this invisible virus is far from over, but we can counter it by encouraging everyone to get vaccinated and get tested regularly to make sure that all people around us are safe from transmission," Sen. Dick Gordon said.
PRC continues its fight to combat COVID-19 through its Bakuna Centers and Bakuna Buses, vaccinating over 284,689 individuals. PRC also conducted various humanitarian initiatives like the Hot Meals On Wheels food trucks which has provided 94,757 ready-to-eat meals to lockdown affected residents nationwide to date.
Sen. Dick Gordon also urged everyone to get tested regularly for COVID-19. PRC recently lowered its prices for swab and saliva RT-PCR tests, which now cost Php2,800 and Php1,500, respectively. To date, PRC conducted 4,517,998 tests, which is 21% of the country's national testing output.
###