RED CROSS WILL CELEBRATE GLOBAL HANDWASHING DAY TO REINTENSIFY ITS FIGHT AGAINST COVID-19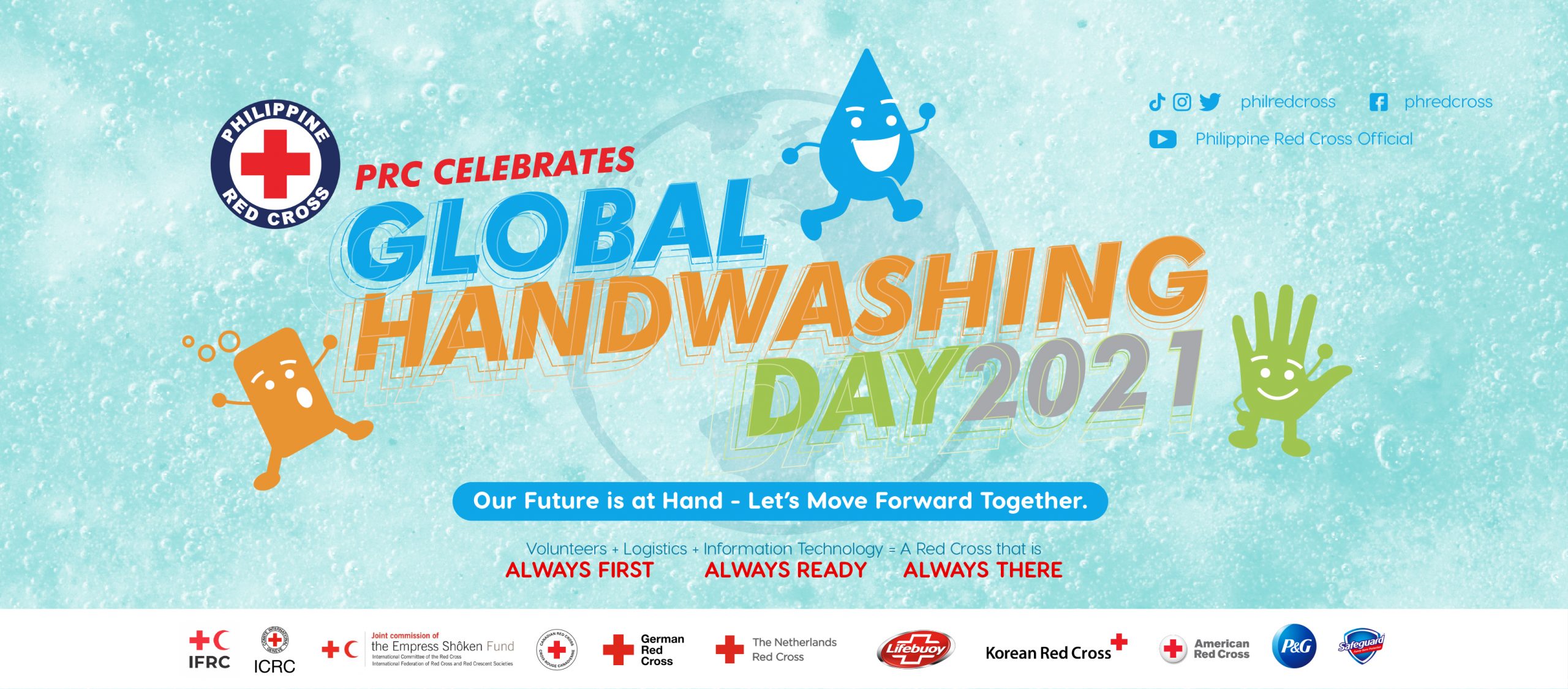 The Philippine Red Cross (PRC) celebrates Global Handwashing Day (GHD) 2021, with the theme, our future is at hand, let's move forward together. GHD is a global advocacy day dedicated to increasing awareness and understanding about the importance of handwashing with soap as an easy, effective, and affordable way to prevent diseases.

PRC Water, Sanitation, and Hygiene (WASH) unit spearheads the event to reach 1,000,000 children and educate them on the importance of proper handwashing. A webinar will be held on October 15, 2021. The webinar will cover relevant topics and key messages on proper hand hygiene along with influential speakers and subject-matter experts.
PRC Chairman and CEO Sen. Dick Gordon once became a brand ambassador of Safeguard in 2008, to promote proper handwashing to children. This partnership led PRC to extend its operation through the WASH unit to educate of handwashing with soap so they can protect themselves against preventable diseases, during times of disasters, calamities, and especially the pandemic.
"Mahalagang maturuan natin ang kabataan ng proper handwashing dahil ito ay makakatulong upang maiwasan ang diseases kagaya ng diarrhea, cough, colds, pneumonia, and skin rashes. It is important to arm them with basic knowledge on how to protect themselves so that in the future these children will teach the future generation, and together, we can move forward," Sen. Dick Gordon said.

PRC through its local chapters has constructed WASH facilities in schools and communities to make it accessible for the residents of proper handwashing. PRC also provided portable handwashing facilities and drumvatories in schools, markets, and isolation facilities as part of its COVID-19 response, as the study shows that proper handwashing can prevent the spread of COVID-19.