PHILIPPINE RED CROSS AND ANGKAS CONDUCT A BLOOD DONATION DRIVE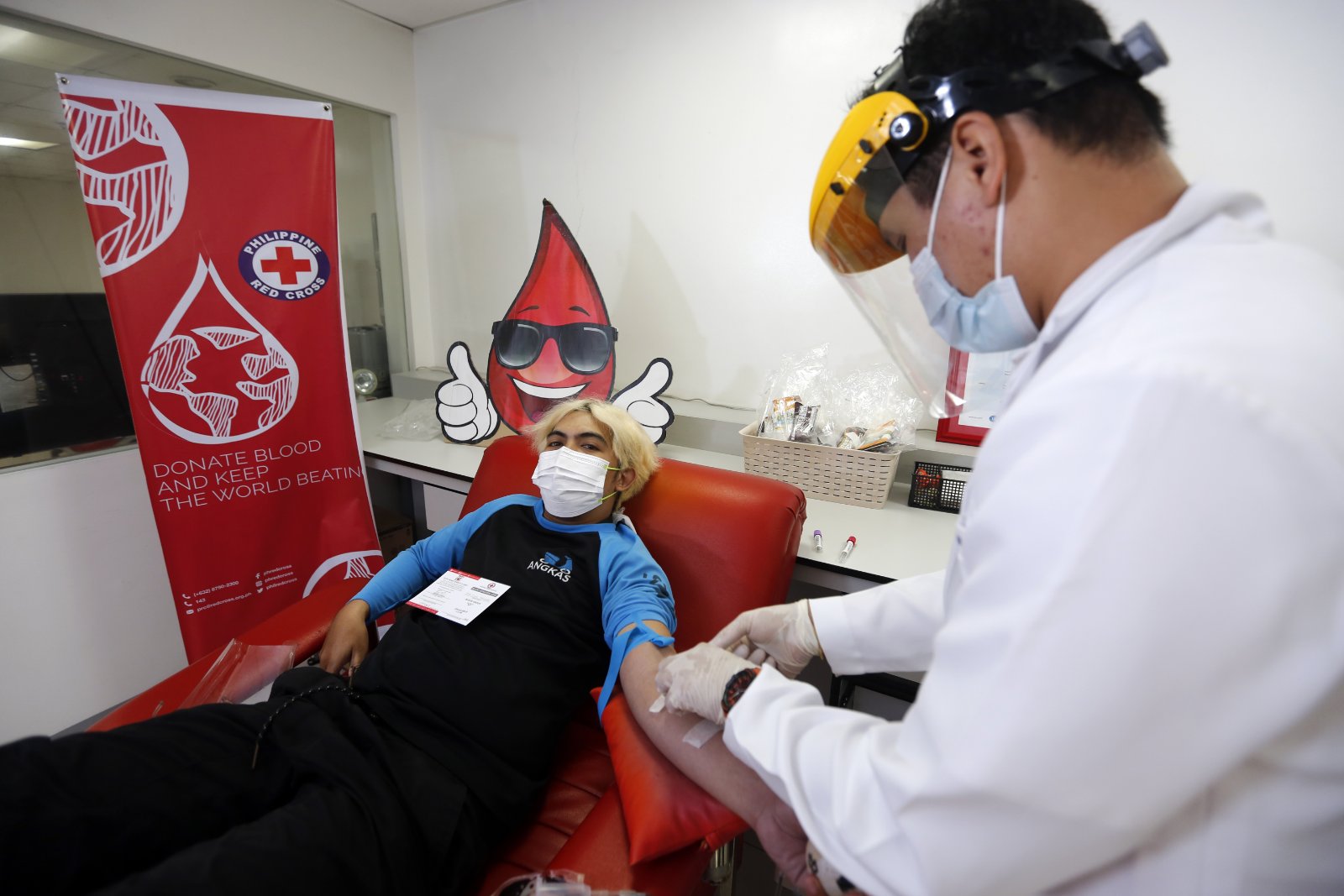 Since the need for blood never stops, the Philippine Red Cross(PRC), as the provider of fifty percent of the country's blood supply, partners with Angkas on the last week of October to help replenish the blood reserves currently affected by the pandemic.
" While we continue our fight against COVID-19, we call on more people to help replenish the country's blood supply. This is why I am grateful that Angkas has chosen to partner with us. Maraming salamat, Mr. George Royeca, Angkas Chief Transport Advocate, and Ms. Angeline Tham, Angkas CEO. This endeavor is indeed beneficial as the need for blood never stops," said PRC Chairman and CEO Senator Dick Gordon.
According to the PRC Blood Services at the National Headquarters, Mandaluyong; beginning October 26, 2021, they aim to have ten blood donors per hour from Angkas as the Blood Service facility operates from 8 am to 5 pm daily. Blood donations started on October 26, 2021.
Last March 28, 2021, the humanitarian organization also conducted a blood drive in partnership with Angkas with over 24 blood donors. The PRC Blood Services added that Angkas is also planning on conducting more bloodletting activities as soon as the pandemic restrictions imposed by the LGUs become more flexible.
At the same time, Gordon calls on the people to keep in touch with all the 104 Red Cross chapters and 99 blood service facilities, or contact the hotline 143 for urgent blood concerns. "Magbigay ng dugo at tumulong magligtas ng buhay," urged Gordon.
PRC also partnered with Angkas for home service of saliva testing, thereby providing jobs to thousands of motorcycle riders who lost their jobs during the pandemic.
"We understand that many of the motorcycle riders of delivery services lost their livelihood due to the pandemic. With this service, thousands of them were hired. We support these riders and the invaluable service they provide," Gordon added.