RED CROSS BAKUNA BUS RETURNS TO HOSPICIO DE SAN JOSE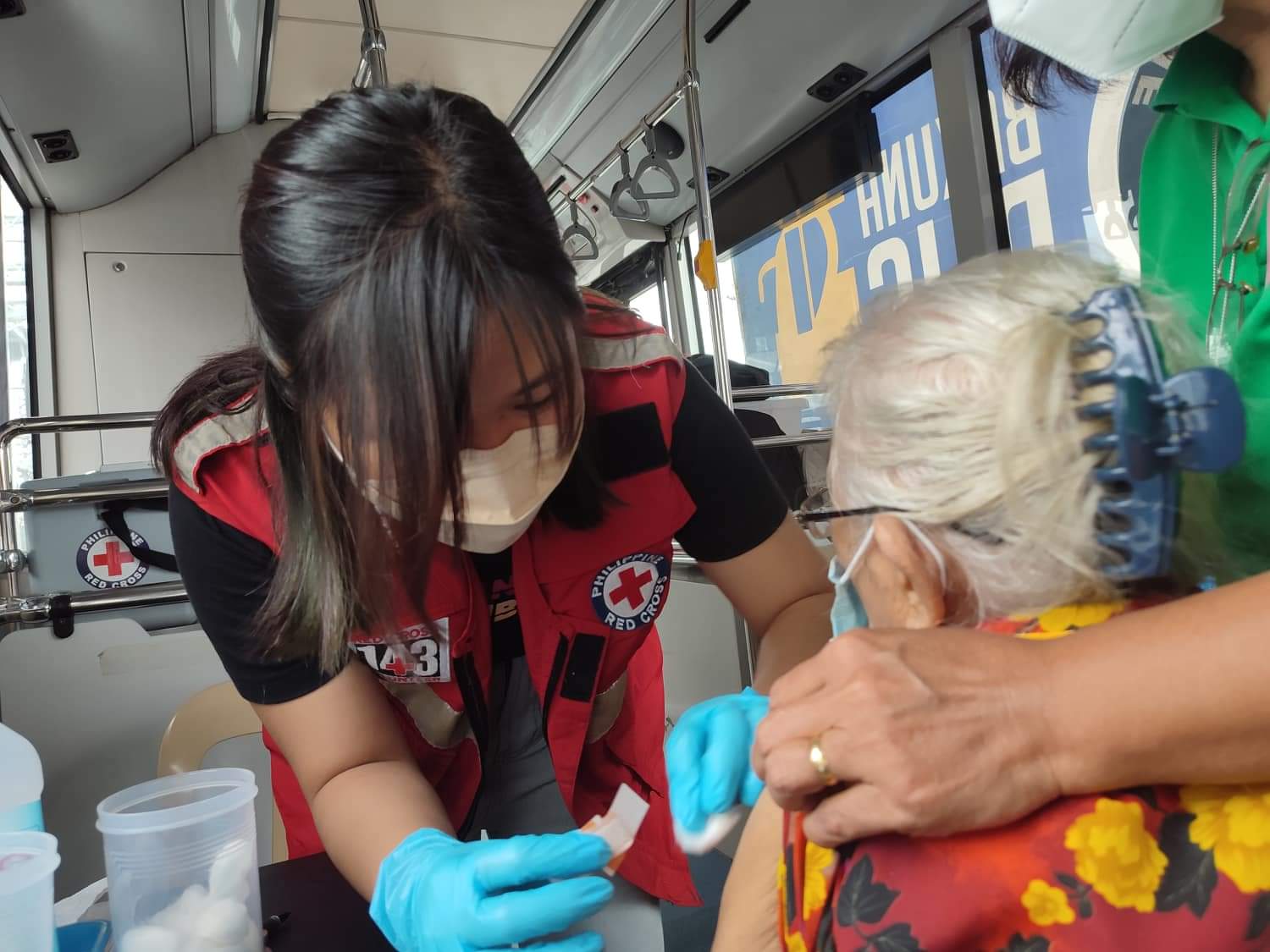 Manila, Philippines- Bringing vaccines closer to more communities, the Philippine Red Cross (PRC) Bakuna Bus returned to Hospicio de San Jose to vaccinate 85 adult and pediatric individuals against Covid-19 on February 9, 2022.
This activity is the second deployment of the PRC Bakuna Bus to the social welfare institution as volunteers from the chapter have vaccinated more than 100 senior citizens, bedridden clients, persons with comorbidities, and health workers last August 13, 2021, with the Johnson and Johnson vaccine.
Volunteers from the PRC Manila Chapter vaccinated individuals, including Hospicio de San Jose employees, with Moderna, AstraZeneca, and Pfizer for adults and minors aged 12-17 years old.
Apart from the PRC Vaccination Program, PRC volunteers also accommodated 46 Covid-19 positive individuals composed of mostly senior citizens from the social welfare institution, transporting patients via ambulance to a PRC Isolation Facility located at Adamson University last August 29, 2021.
" All the PRC volunteers and staff are to increase their efforts to fight against Covid-19. What is important is that we do our mission which is to serve humankind," Sen. Richard Gordon added.