Philippine Red Cross Bakuna Buses Continue Vaccinations in Negros Occidental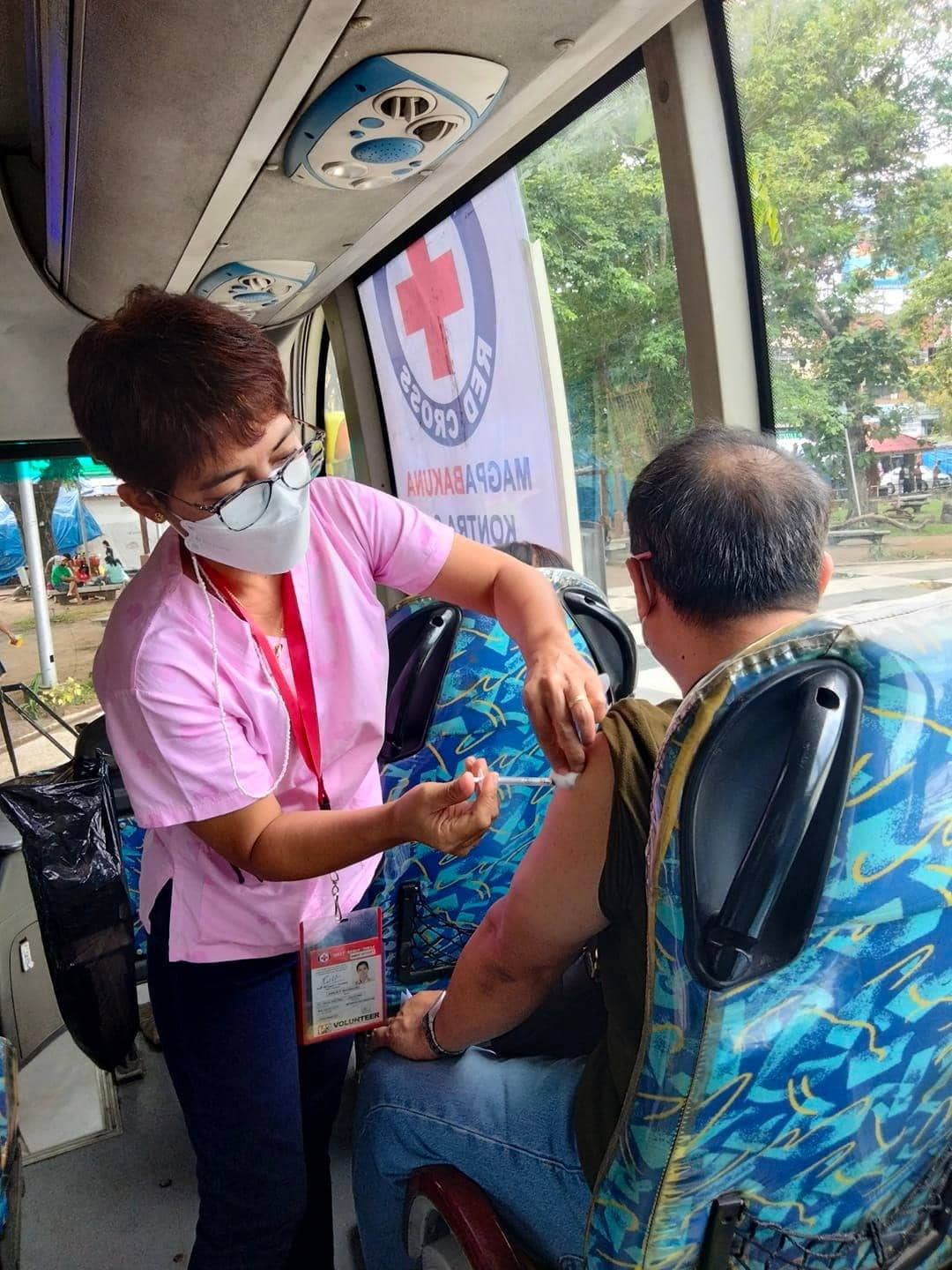 The Philippine Red Cross (PRC), in partnership with local governments, has administered more than 20,000 doses of COVID-19 vaccines and boosters in Negros Occidental from 2021 to 2022, fully vaccinating 9,421 persons as of April 3, 2022. This milestone comes at a time when the province has fully lifted mass gathering restrictions in Sagay City, La Carlota City, and E.B. Magalona, Pulupandan, and San Enrique towns.
Last April 1, 2022, Negros Occidental Governor Bong Lacson issued an executive order placing Sagay City, La Carlota City, and the municipalities of E.B. Magalona, Pulupandan, and San Enrique under Alert Level 1. Under Alert Level 1, business establishments and outdoor activities are allowed 100% capacity, subject to the local government's guidelines. The rest of the province remains under Alert Level 2.
"Patuloy na tutulong ang Philippine Red Cross sa ating gobyerno para labanan ang COVID-19," PRC Chairman and CEO, Senator Dick Gordon, said.
As it eases Covid-19 restrictions as of April 1, the Philippines has been opened to all nationalities of foreign tourists from all countries as long as they are fully vaccinated.