Philippine Red Cross' role in Philippine history highlighted in a gala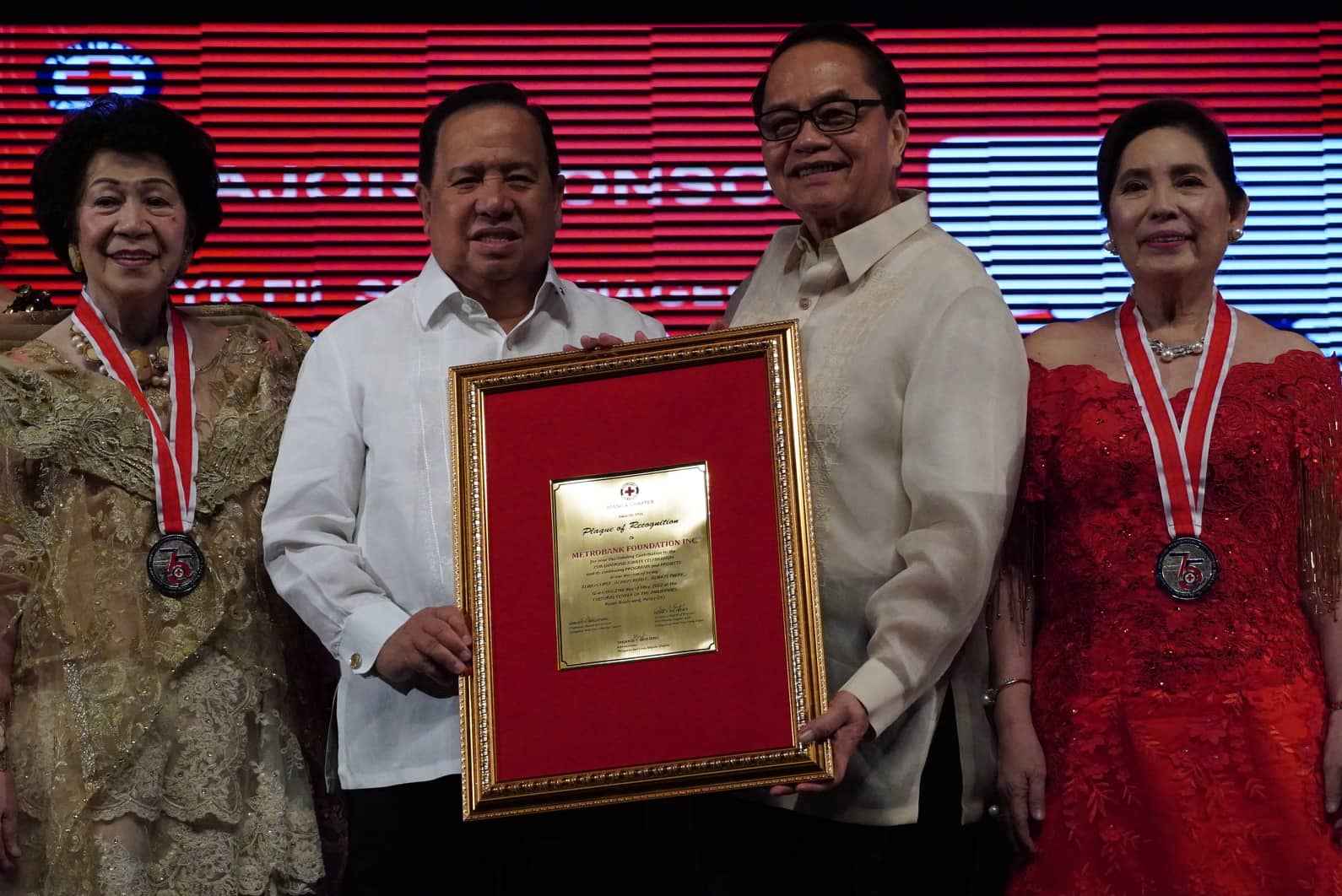 On May 29, 2022, the Philippine Red Cross (PRC) Manila Chapter, one of PRC's pioneer branches, celebrated the premiere humanitarian organization's 75th anniversary through a gala that showed the role played by PRC in shaping the country's history.
PRC Chairman and CEO, Senator Richard J. Gordon, in his inspirational message, called on all Red Cross volunteers and staff to aim high, take heart, be active, and be leaders in the Red Cross. "I'm sure we will never, never put our heads down, because service to the most vulnerable is the best service of all," he said.
Held at the Cultural Center of the Philippines, the event was attended by donors, volunteers, staff, and public officials. It was one among a series of events to be held this year in celebration of PRC's 75th anniversary.
Senator Cynthia Villar, one of the principal guests, commended PRC for being almost always the first organization to respond to emergencies and disasters. She said that this is what makes the premier humanitarian organization stand out. According to her, being a volunteer is a calling, which requires not just talent and competence but commitment and a compassionate heart.
Senator Villar appreciated the Philippine Red Cross volunteers, partners, and donors. She explained that there is great honor and privilege to be in a position to help others.
Other public figures who gave video or live messages at the event were President-elect Ferdinand Marcos Jr., Vice President-elect Sara Duterte, Supreme Court Chief Justice Alexander Gesmundo, former President Gloria Macapagal-Arroyo, Manila Mayor Isko Moreno, and Congressman Amado Bagatsing.