PH Red Cross welcomes Saudi Red Crescent Authority Delegates, discusses areas of partnership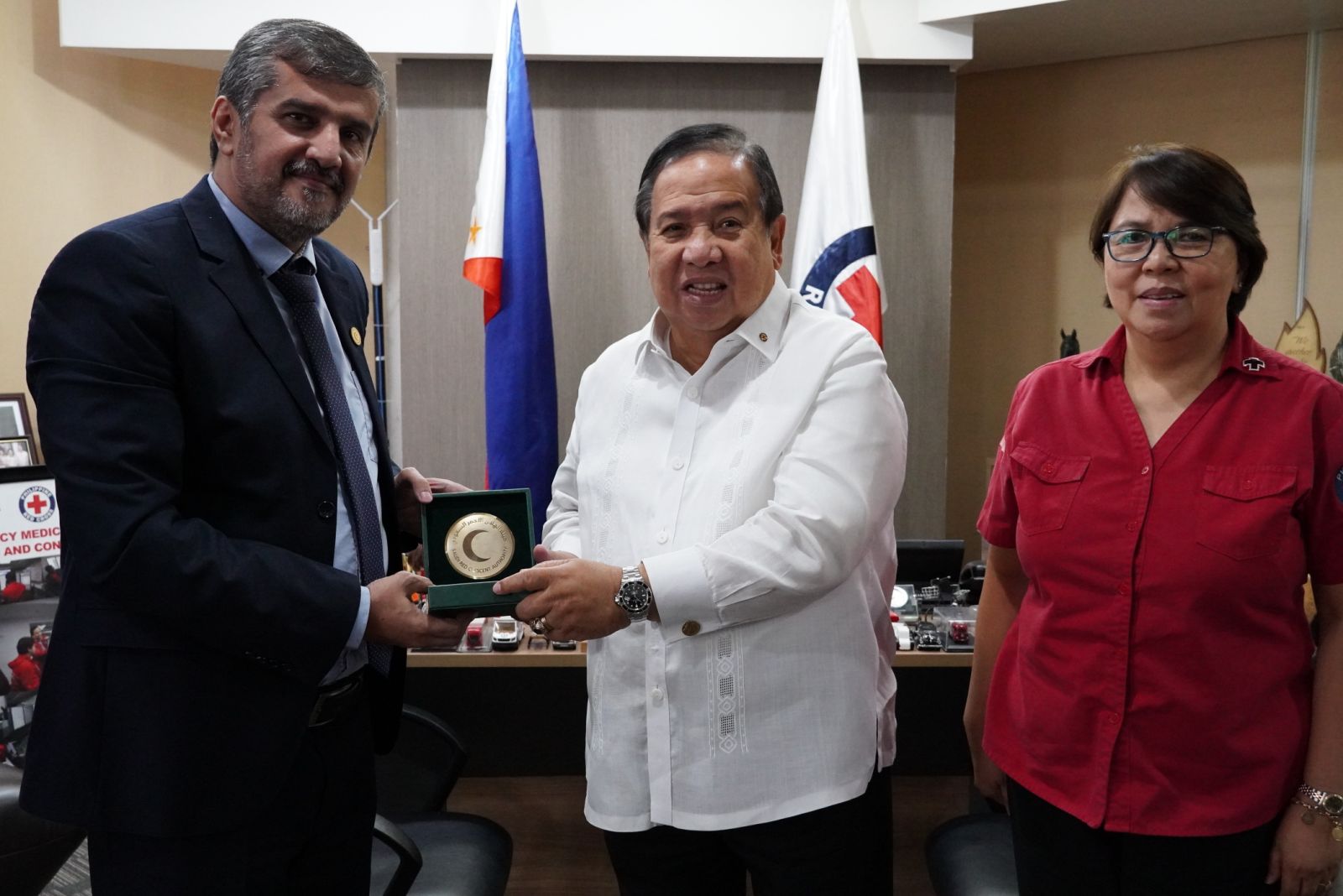 The Philippine Red Cross (PRC) welcomed delegates from the Saudi Red Crescent Authority (SRCA) on May 25-26, 2022.
Present during the event were Engr. Saad Mohammed Al Qahtani, SRCA Vice President for Shared Services and Head of Delegation, and SCRA delegates, Dr. Mohammed Al Swaiah, Director of Academic Affairs and Training, Mshael Al Yahya, VP Office Manager, and Abdulaziz Al Otaibi, International Relations and Partnerships Manager. They were welcomed by PRC Chairman and CEO Richard Gordon and PRC Secretary General Elizabeth Zavalla.
PRC Managers shared with the delegates the different PRC services and best practices as possible areas of partnership. The delegates also visited the PRC Operations Center which serves as the nerve center of the organization that commands, controls, and delivers information.
"We are grateful that SCRA delegates are here with us to discuss partnership possibilities with the PRC. We are one in achieving our vision to alleviate human suffering and uplift the dignity of the most vulnerable," Chairman Gordon said.
The delegates also explored areas of partnership in the National Blood Center, Molecular Laboratory, Hemodialysis Center, and Emergency Response Unit at Port Area, Manila and the PRC Manila Chapter in Intramuros.
The two-day visit aimed at establishing strategic partnerships in areas of mutual concern to both societies.