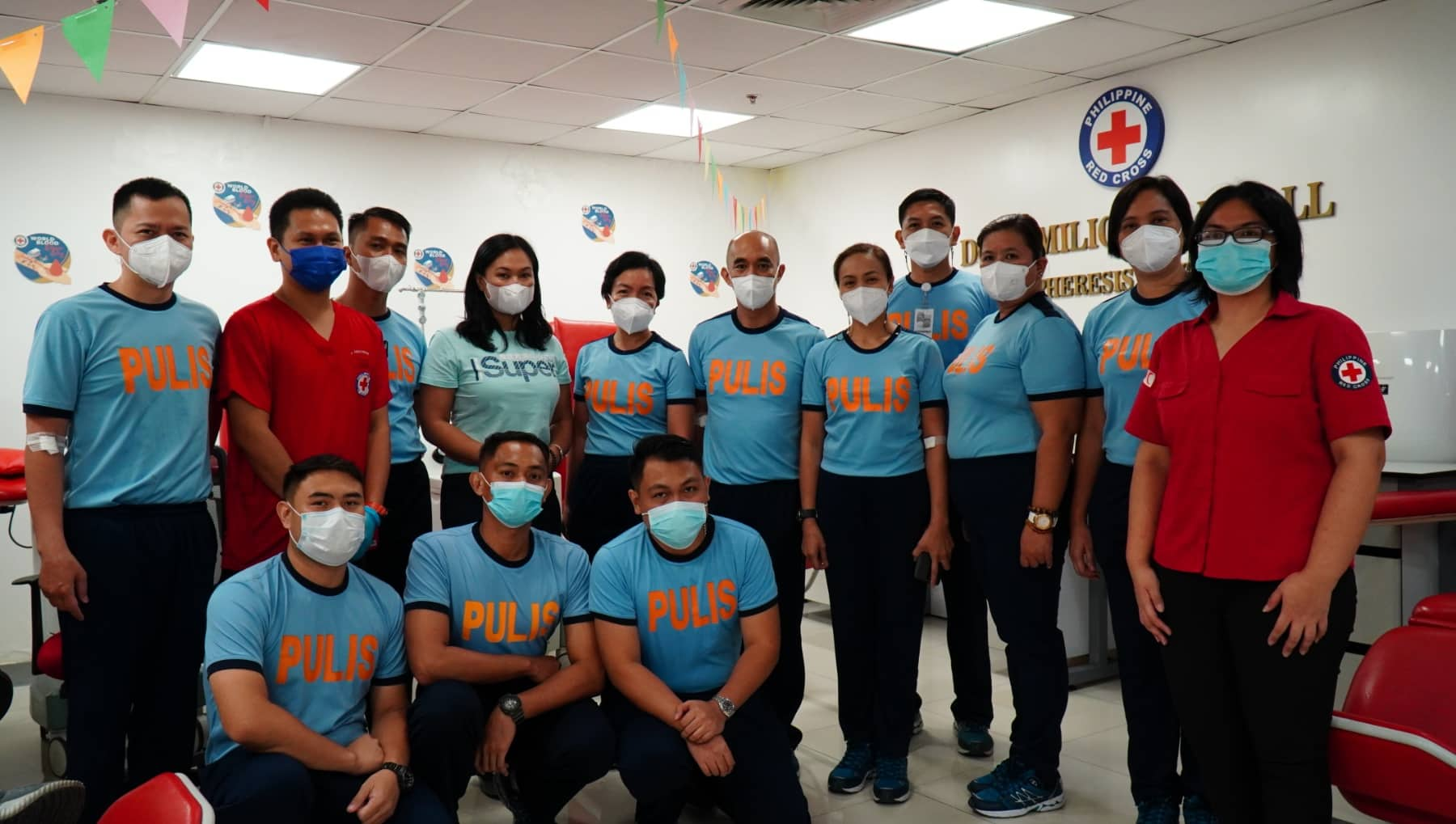 Personnel of the Philippine National Police General Hospital (PNPGH), from Camp Crame, donated blood at the Philippine Red Cross (PRC) National Headquarters, in Mandaluyong City, today, June 14, 2022. The donors came in response to PRC's call for blood donors on World Blood Donor Day.
Headed by Chief Nurse Police Colonel Geraldine L. Adanglao, around 16 personnel from the PNPGH joined PRC's bloodletting activity.
PCOL Adanglao herself has been donating blood since 2012. She explained that blood itself is life, and saves lives. As chief nurse of the PNPGH, she has firsthand knowledge of the impact of the availability of a safe and adequate supply of blood products.
Aside from the psychological benefit of being able to help others, the chief nurse and police colonel also explained that donating blood is beneficial to the physical health of the donor. An additional benefit is that the donor gets tested for diseases, which is a requirement prior to blood donation.
PCOL Adanglao encouraged everyone — those who have not experienced donating blood and those who have — to do so. "Blood donation extends lives. It saves lives," she says.