Ilocos Sur Governor Singson expresses gratitude for PH Red Cross's earthquake response in Ilocos Sur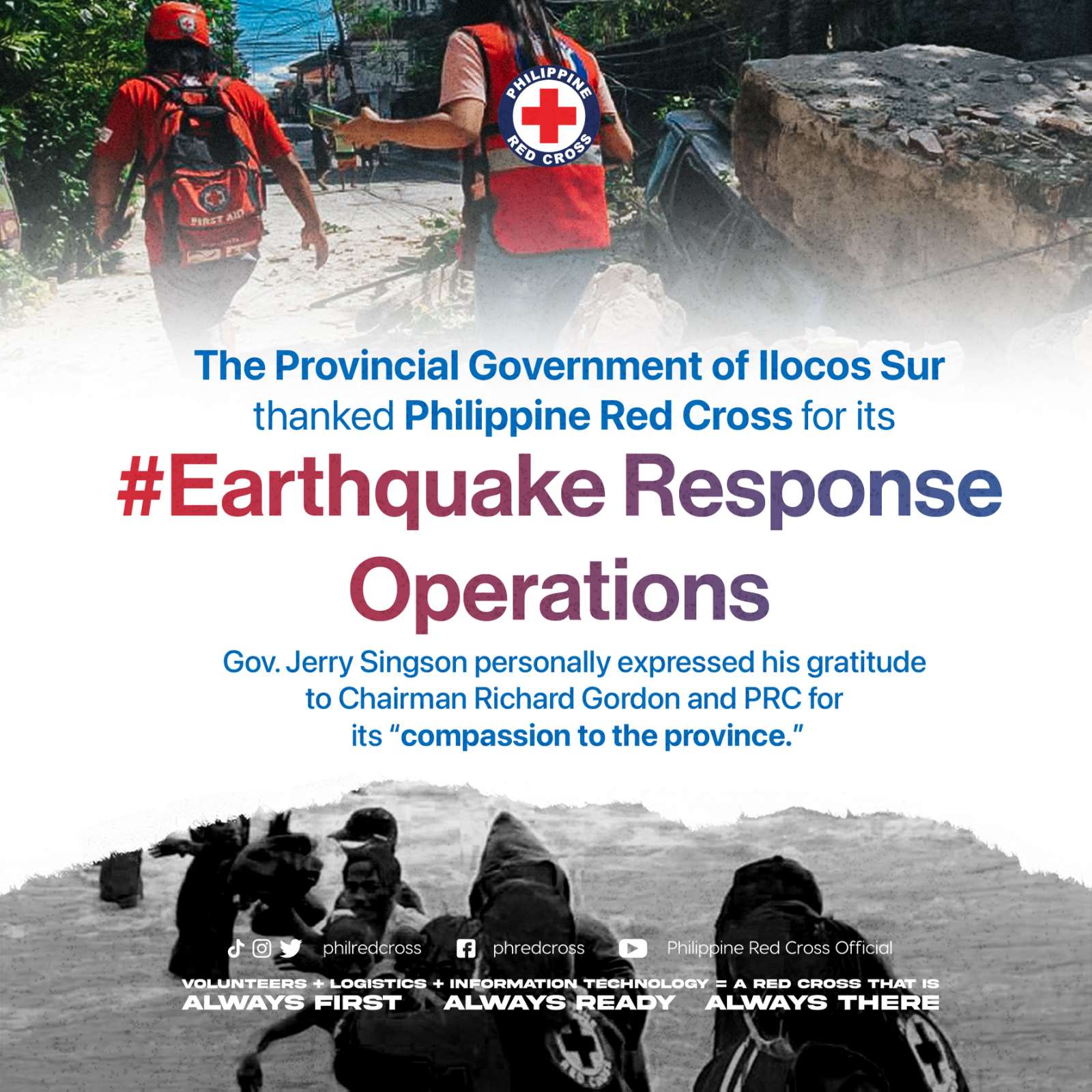 In the wake of the 7.0 magnitude earthquake that hit Northern Luzon on July 27, Ilocos Sur Governor Jeremias "Jerry" Singson expressed his "sincerest appreciation" for Philippine Red Cross's (PRC) response operations in the province.
In a letter to PRC Chairman and CEO Richard J. Gordon dated August 2, Gov. Singson, on behalf of the provincial government and his constituents, called the PRC's humanitarian aid an "unselfish gesture." He affirmed that the hot meals provided through PRC's Hot Meals on Wheels, water distributed through PRC's water tankers and water storage bladders, sleeping kits, hygiene kits, and tents alleviated the situation of those most severely affected by the major earthquake.
Gov. Singson added that the province is "humbled" to have the PRC in its support system "in these challenging times." He assured Gordon that the PRC's "acts of kindness largely benefited the people of Ilocos Sur" and "have provided great support" to the provincial government's existing programs.
Gov. Singson concluded his letter by expressing gratitude to PRC on behalf of his constituents for "making a difference in the lives of our kakailian [kababayan in Ilocano]."