PH Red Cross and Jungkook fan group hold bloodletting activity to celebrate idol's birthday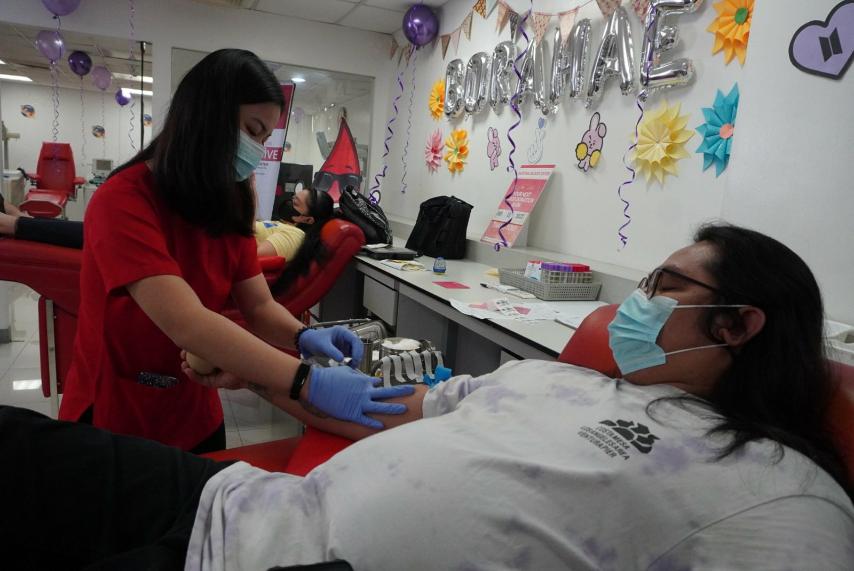 The Philippine Red Cross (PRC) and Korean pop star Jeon Jungkook's fan group BFM Kookiebunnies held a bloodletting activity last Saturday, August 13, at the PRC National Blood Center, in Mandaluyong City, to celebrate their idol's upcoming birthday on September 1. Jungkook is the youngest member of the global entertainment phenomenon BTS, a South Korean boy band composed of seven members, who individually have a claim to stardom. The bloodletting activity drew Jungkook fans, resulting in 66 units of blood collected.
Voluntary blood donation is a regular activity of the Philippine Red Cross as part of its commitment to save lives. "One of the ways to save lives is to provide blood to someone who needs it. We greatly appreciate the individuals and groups that partner with us in this noble endeavor," PRC Chairman and CEO Richard J. Gordon said.
From January 1 to August 14, 2022, the PRC has served 144,410 patients needing blood products in its 102 blood service facilities nationwide. For blood donations, blood requests, and other inquiries, email the PRC National Blood Services at [email protected] or contact the PRC Blood Call Center, which may be reached nationwide by dialing 143.