Philippine Red Cross provides assistance to families affected in Navotas fire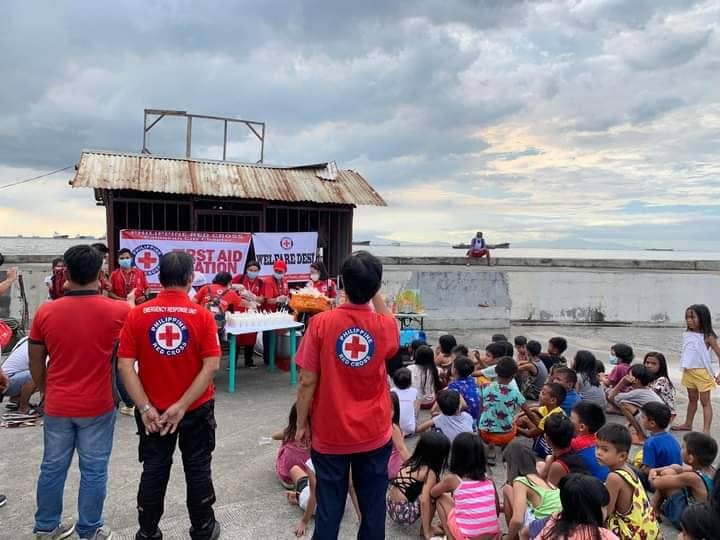 Philippine Red Cross (PRC) Chairman and CEO Richard J. Gordon immediately directed the staff and volunteers of PRC's Emergency Response Unit (ERU) and Emergency Medical Services (EMS) to respond to families affected by fire in Monroy St., Barangay Navotas West, Navotas City, which broke around 4:00 pm yesterday, 14 November 2022. The fire affected 200 families, or 1,000 persons. Fire out was declared at 9:22 pm. The PRC sent two firetrucks and two ambulance units, or a total of 26 ERU and EMS personnel. Five individuals were treated by the EMS personnel.
"The Red Cross is always ready to respond to communities in emergency situations. Our ERU personnel are especially equipped to respond to people affected by fire, floods, and other emergencies. Our EMS teams are trained to provide emergency first aid, pre-hospital medical treatment, and transportation of patients to medical facilities," said PRC Secretary General Gwendolyn T. Pang.
The cause of the fire is still under investigation. The incident happened in a part of the barangay with houses made of light materials. The local government identified three evacuation centers: San Ildefonso Parish Church, CIF Isolation Area, and Rotary Seaport.
"Dapat lagi tayong handa sa lahat ng emergencies. Fire safety begins at home. Identify fire hazards in your household and plan for evacuation measures in case of fire," Chairman Gordon said.