The Philippine Red Cross celebrates World Toilet Day 2022!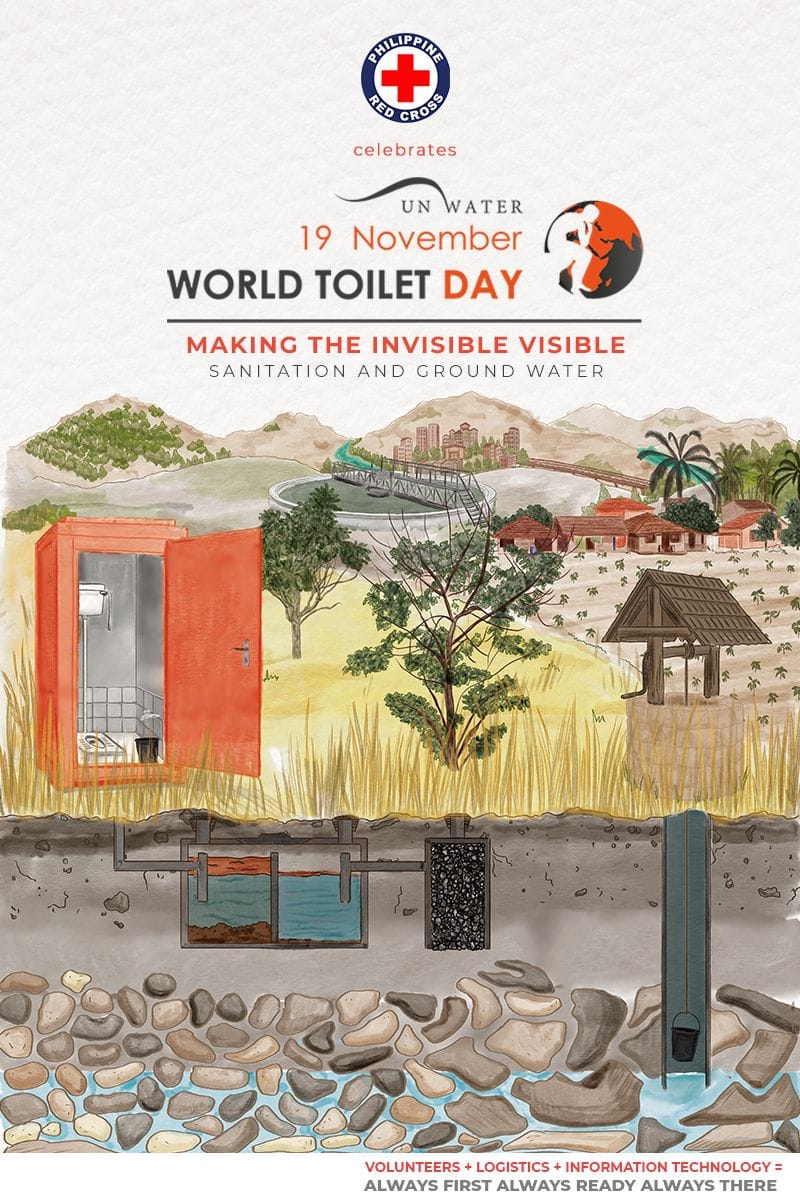 PRC has long been providing hygiene promotion and building sanitation facilities in schools and vulnerable communities. This year, we provided hygiene promotion activities to 166, 430 individuals across the country and facilitated information dissemination on the importance of practicing personal hygiene, proper food handling, and proper toilet use and maintenance.

Today, we are joining the United Nations World Toilet Day 2022 campaign, called "Making the Invisible Visible" with the theme "Sanitation and Groundwater".