Philippine Red Cross intensifies its barangay-based RC143 volunteer system to help communities achieve resilience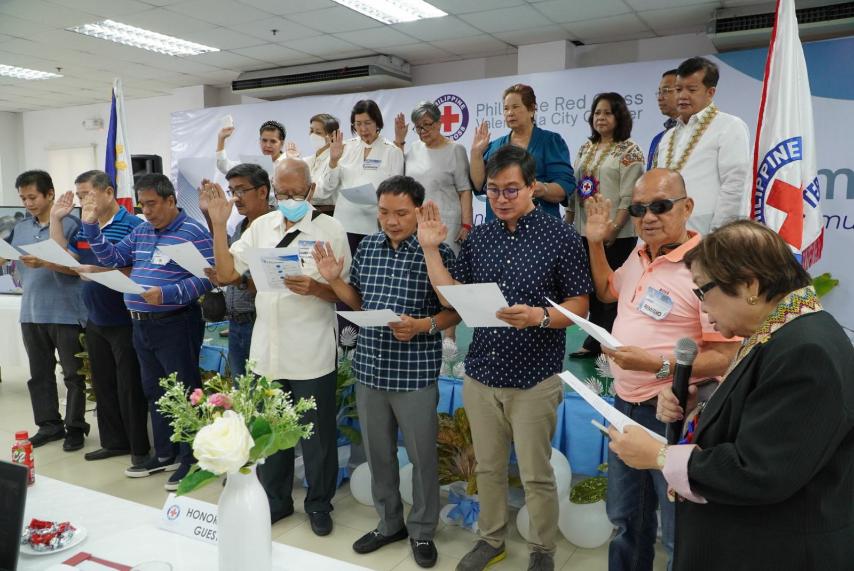 Valenzuela City- Amidst the Covid-19 global pandemic, the Philippine Red Cross (PRC) Valenzuela Chapter held its 8th Biennial Chapter Assembly on November 25, 2022, at the PRC Valenzuela City Chapter Building, ALERT Center Compound, Malinta, Valenzuela City, with the theme "Embracing the new normal towards a resilient community."
PRC Chairman and CEO Richard J. Gordon, in his address to the Assembly participants, said that the premier humanitarian organization is "addressing the new challenges as seen in recent disasters through an intensified RC143 volunteer system." Current Valenzuela City Chapter Board of Directors' Chair Elizabeth Chongco reported that the number of the Chapter's volunteers is increasing.
The Chapter's new set of Board of Directors was also elected during the biennial assembly.
PRC staff and volunteers from various PRC teams attended the event. Delegates from select government agencies, such as the Philippine National Police, DepEd, Health Centers, Department of the Interior and Local Government-Valenzuela City, Valenzuela City Disaster Risk Reduction and Management Office, Office of the City Mayor, and Valenzuela City Anti Drug Abuse Council, were also present.