Philippine Red Cross deploys its water tanker and and hot meals food truck to flood-hit Misamis Occidental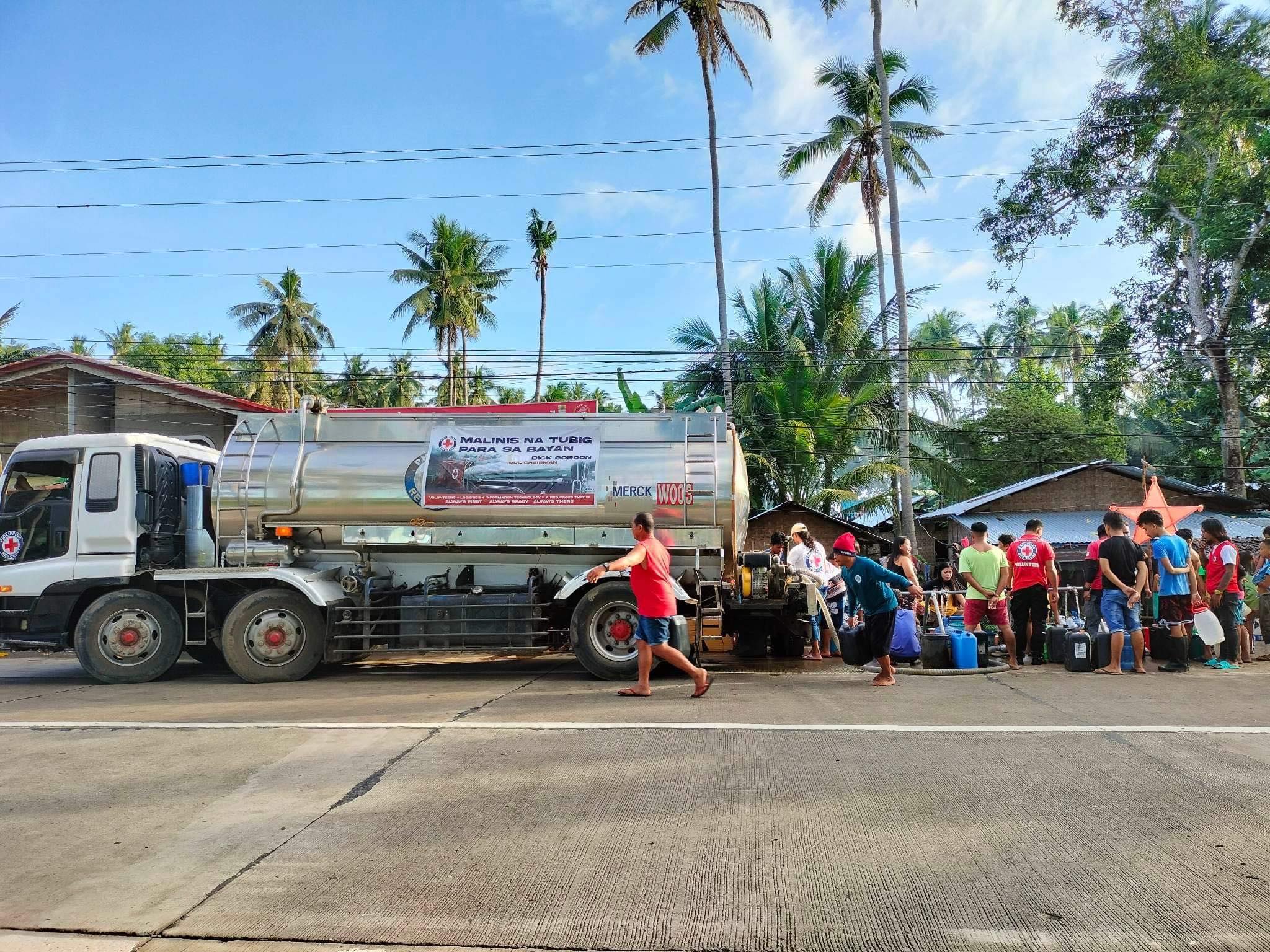 Philippine Red Cross deploys its water tanker and hot meals food truck to flood-hit Misamis Occidental
Following the Christmas Day flooding across several parts of Mindanao, the Philippine Red Cross (PRC) deployed a water tanker to meet the needs of communities who lost access to clean and safe drinking water. Five hundred families benefited from 10,000 liters of clean and safe drinking water distributed in Barangay Mansabay Bajo, Lopez Jaena, Misamis Occidental yesterday, December 31, 2022.
"Water is absolutely necessary to sustain life. After a hazard event, such as a flood, water sources may be damaged or compromised. That is why one of PRC's first responses to people affected by disasters is the deployment of our water tankers," PRC Chairman and CEO Richard J. Gordon said.
PRC was among the first groups to send humanitarian aid to Mindanao and Visayas after the shear line caused massive flooding on Christmas Day.
As of December 31, 2022, PRC has provided the following assistance to people affected by the flooding: emergency medical services to 137 persons, rescue and evacuation assistance to 193 individuals, including children, hot meals to 9,834 persons, health information and medicines to 87 people, food items to 138 families, psychological first aid to 1,961 adults and children, and hygiene education to 1,345 people.