SAFE BLOOD FOR ALL: PH Red Cross's donated blood is free, offers the lowest blood processing fee in the country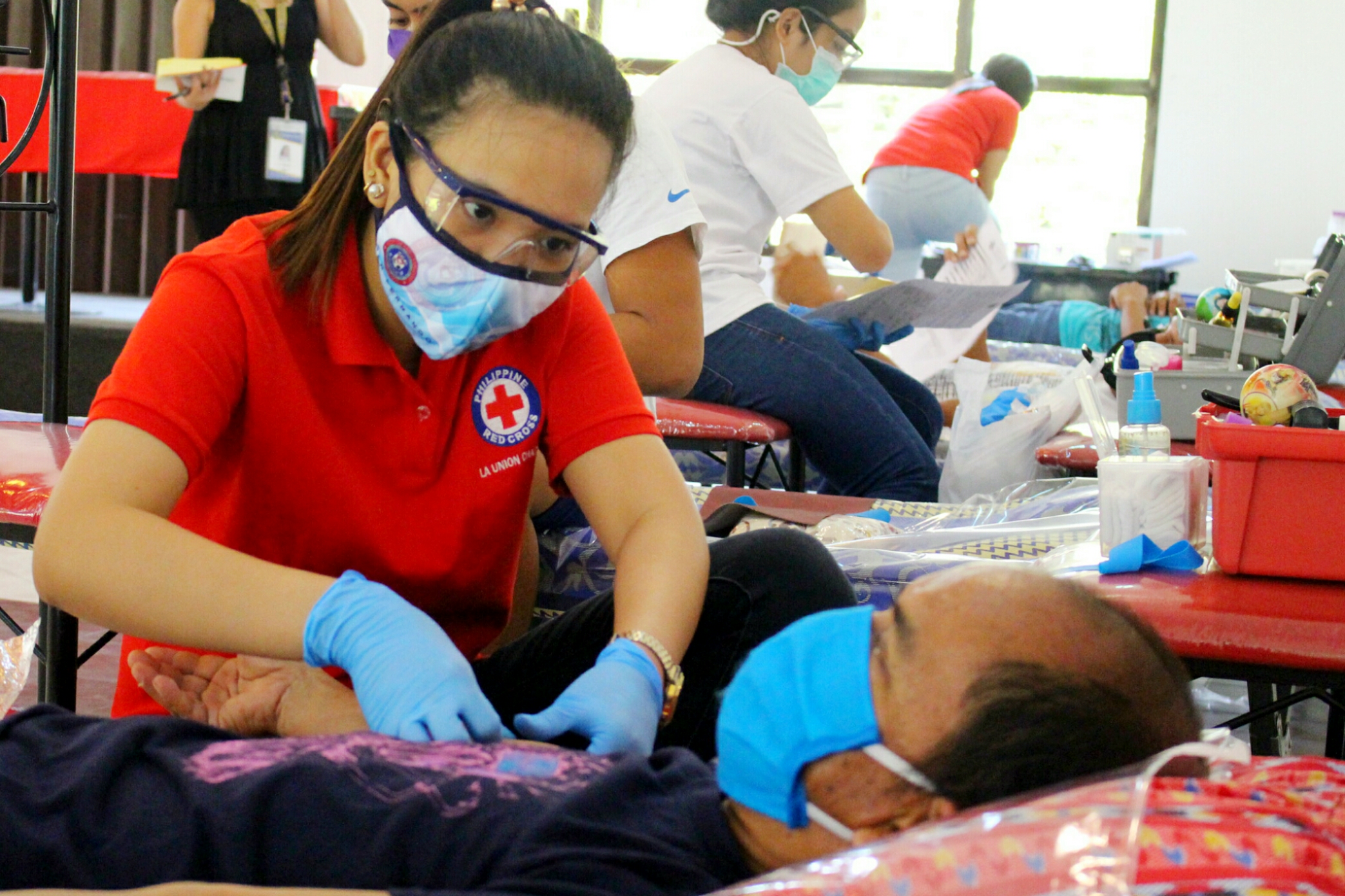 The Philippine Red Cross (PRC) offers donated blood to patients undergoing, pregnancy complications, dengue, accident injuries, and surgical and cancer treatment for free.
PRC Chairman and CEO Richard J. Gordon stated that donated blood is free because it comes from blood donors, but to ensure that donated blood will be safe for transfusion, the PRC needs reagents and other supplies to test each unit of blood for transfusion-transmitted infections such as HIV, Hepatitis B and C, Malaria, and Syphilis.
Chairman Gordon mentioned that the PRC tests each unit of blood for an affordable blood processing fee — currently the "cheapest in the country". The fee covers the donor screening and education, test for transfusion-transmitted infection, collection, component preparation, storage, and quality assurance.
"The processing fees collected for blood are ploughed back into the program to continue to provide blood services to others in need," Chairman Gordon added.
Blood processing fees collected by the PRC conform with the allowable fees set forth by the Department of Health (DOH). Members of the PRC's Blood Samaritan Program, meanwhile, provide financial donations to cover the payment of blood processing fees of indigent patients.
As one of the major suppliers of blood and blood products in the country, the PRC National Blood Services (NBS) continuously delivers adequate, safe, and quality blood supply to the most vulnerable. The PRC has 31 blood centers and 71 blood collection units nationwide. As of 18 January, the PRC has dispensed 13, 938 units of blood, 103 of which were used to treat 35 Dengue patients.
For blood donations, blood requests, and other inquiries, email the PRC National Blood Services at [email protected] or contact the PRC Blood Call Center, which may be reached nationwide by dialing 143.