PH Red Cross set to send 228 winter tents to help warm quake victims in Türkiye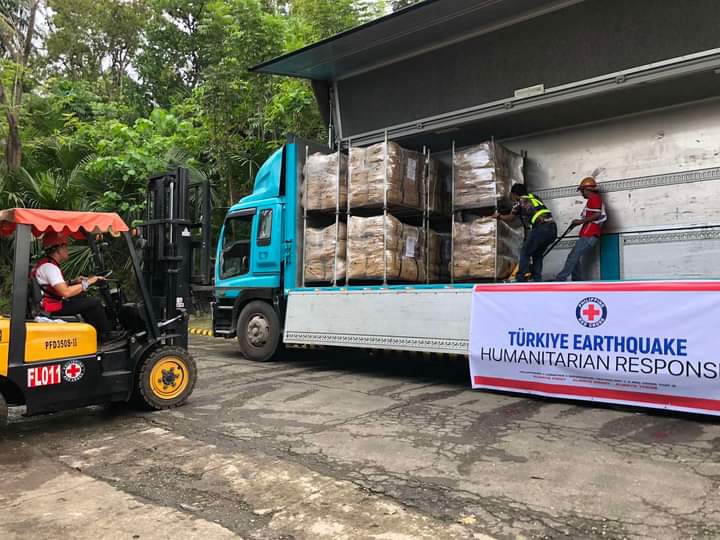 After a magnitude 7.8 earthquake that struck Türkiye and Syria on 06 February, thousands of houses and buildings were reduced to rubble, forcing displaced people to huddle in tents to stay warm. To further support the relief operations in the two quake-hit countries, the Philippine Red Cross (PRC) Chairman and CEO Richard J. Gordon directed the shipment of 228 winter tents to Türkiye.
The 228 tents from the PRC warehouse in Mandaue City, Cebu will be shipped tomorrow, 18 February, to Manila en route to Türkiye. The winter tents will provide temporary shelter and help warm the quake victims in Türkiye as the country is still experiencing winter conditions. This initiative is in addition to the financial aid amounting to US$100, 000 the PRC allocated to each of Türkiye and Syria.
"We at the Philippine Red Cross will continue to communicate with our Turkish and Syrian counterparts under the Red Cross and Red Crescent Movement to monitor the further humanitarian needs of our brothers and sisters. Aid is on the way," said Chairman Gordon.
Aside from the mentioned humanitarian assistance, Chairman Gordon has quietly been calling personal friends, PRC board members, and partner companies to provide assistance for earthquake victims in Türkiye and Syria.