PH Red Cross, GMAKF, and Ever Commonwealth's annual "Sagip Dugtong Buhay" resumes, yields 1, 705 blood bags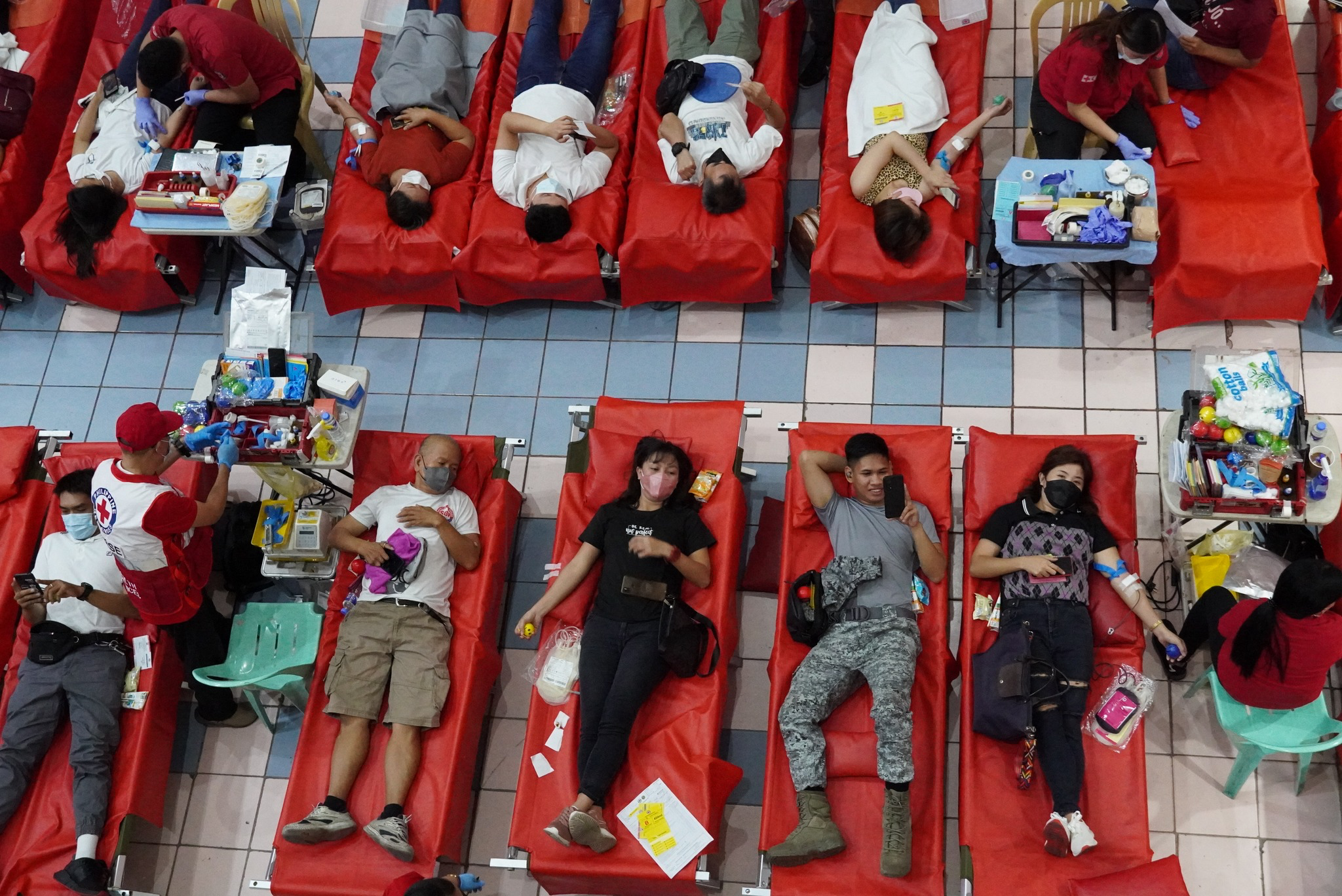 After three years of postponement because of health concerns over the COVID-19 pandemic, the Philippine Red Cross (PRC) and GMA Network's socio-civic arm GMA Kapuso Foundation (GMAKF) once again welcomed blood donors to their annual "Sagip Dugtong Buhay" blood donation drive last Sunday, 26 February, with the support of Ever Gotesco Commonwealth.
PRC Chairman and CEO Richard J. Gordon said in a statement that the PRC and GMAKF's 27 years of partnership helped the foremost humanitarian organization provide stronger humanitarian services to vulnerable Filipinos. "May our partnership continue to alleviate the suffering of our most vulnerable people," Chairman Gordon added.
The blood donation drive, which started at 7 a.m. and lasted until 6 p.m., generated a total of 1, 705 blood bags. Health personnel, staff, and volunteers from PRC personal Blood Service in the area were placed in different parts of the Ever Gotesco Mall to accommodate the crowd of blood donors.
PRC Secretary General Dr. Gwendolyn T. Pang expressed her gratitude to GMAKF and blood donors for their active involvement in the activity. "Ang dugo po na kailangan ng ating bansa ay 1 percent ng ating population. One hundred thirteen million na po [ang populasyon] nating ngayon, ang ibig sabihin po ay kailangan natin ng 1.1 million bags of blood […] Last year, sa tulong ng Philippine Red Cross, ng government hospitals at private hospitals, nakapag kolekta tayo ng mahigit 800, 000 blood bags nationwide […] We hope that through the continuous support of our people, we can address our countrymen's need for blood," Dr. Pang added.
GMAKF founder Ms. Mel C. Tiangco turned over the blood donations to PRC Secretary General Dr. Pang. GMAKF COO and Executive VP Ms. Rikki Escudero-Catibog, Ever Commonwealth Executive Vice President for Ad and Promo Ms. Lourdes Go-Ortiga, Vice President for Operations Ms. Evelyn Go, and Department Store Manager Ms. Dolly Eloriaga were also present at the ceremony.
Eight blood donors, two of whom are Ms. Lourdes Ortiga-Go and Ms. Evelyn Go of Ever Commonwealth, reached a milestone of donating one gallon of blood and were recognized by Secretary General Dr. Pang.
For blood donations, blood requests, and other inquiries, email the PRC National Blood Services at[email protected] or contact the PRC Blood Call Center, which may be reached nationwide by dialing 143, or (02) 87902300.