Gordon: Filipinos not mere spectators; PRC to send more aid to Türkiye and Syria amidst logistical barriers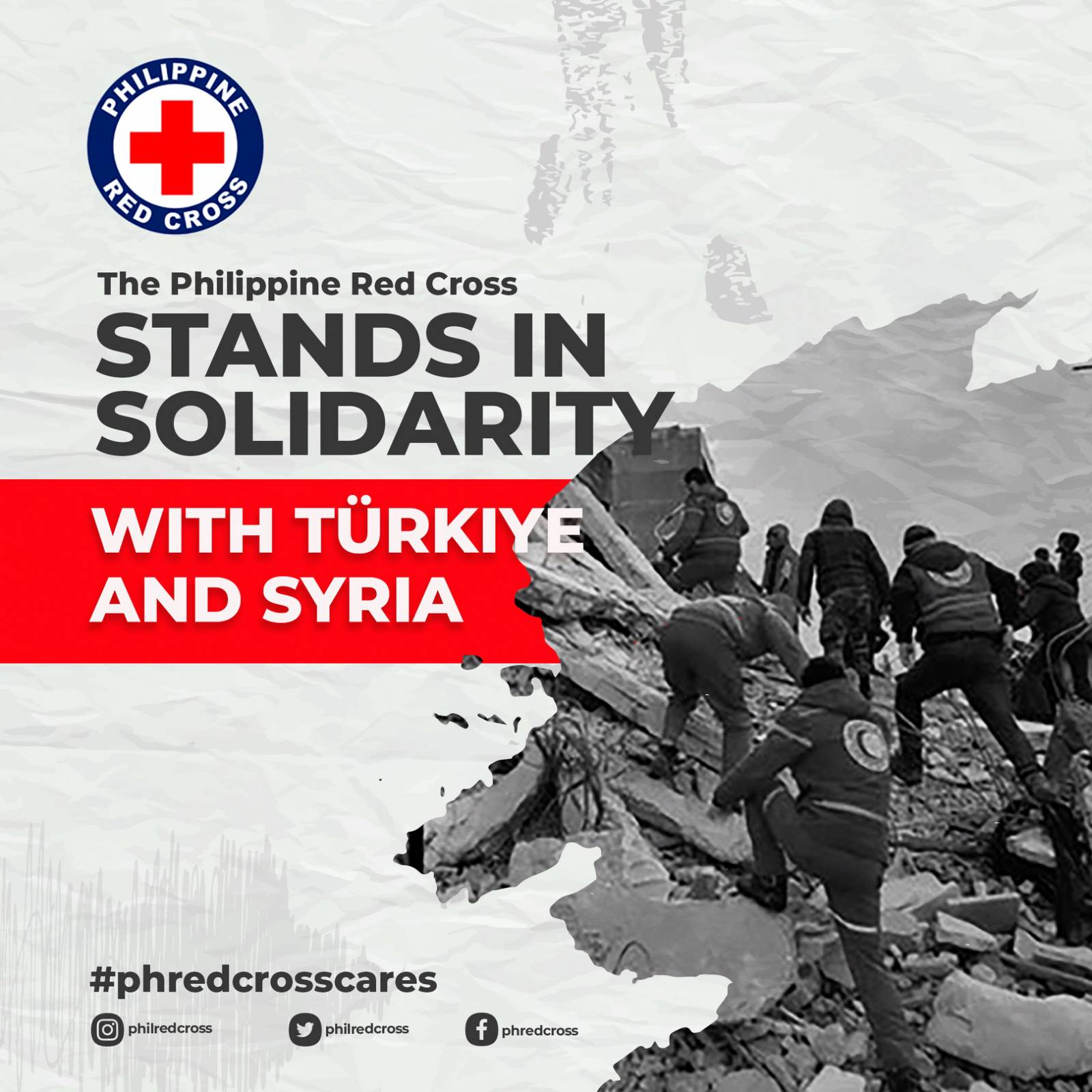 The Philippine Red Cross (PRC) is exerting all efforts to overcome logistical barriers and will send more humanitarian aid to Türkiye and Syria anytime this week, barring any logistical, or shipping, issues, according to PRC Chairman and CEO Richard J. Gordon.
Gordon shared that the premier humanitarian organization in the country will send around 1,000 sleeping kits, 200 generator sets, and 150 portable toilets to people affected by the earthquakes in Türkiye and Syria.
Gordon added that Filipinos demonstrate compassion to those in need even when they themselves are in need. The PRC is currently responding to people affected by the earthquake in Davao De Oro.
"The Filipinos are not mere spectators. When others are hurting, we should help – that is the Filipino way," Gordon said. He shared that as a member of the Red Cross and Red Crescent Movement, the PRC has donated more than US$3 million to other countries' disaster responses over the years.
Earlier this month, PRC sent $US100,000 each to Türkiye and Syria to help with rescue and relief operations. PRC sent almost 300 winter tents to Türkiye, Gordon added.
Immediately after the earthquake struck Türkiye and Syria, Gordon started asking his personal friends to donate through the PRC. The PRC also launched an appeal to the public for donations. Metrobank, BPI, PNB, PBCom, Land Bank, BDO, Security Bank, AUB, and UnionBank are accepting donations on behalf of the PRC.
The embassies of Türkiye and Syria have designated the PRC as a collection point for in-kind donations.
To know how to donate to people affected by the earthquakes in Türkiye and Syria, go to https://redcross.org.ph/appeal-turkey-syria-quake/.