Philippine Red Cross receives Php 2.5 million from the Senate of the Philippines to aid earthquake-stricken Türkiye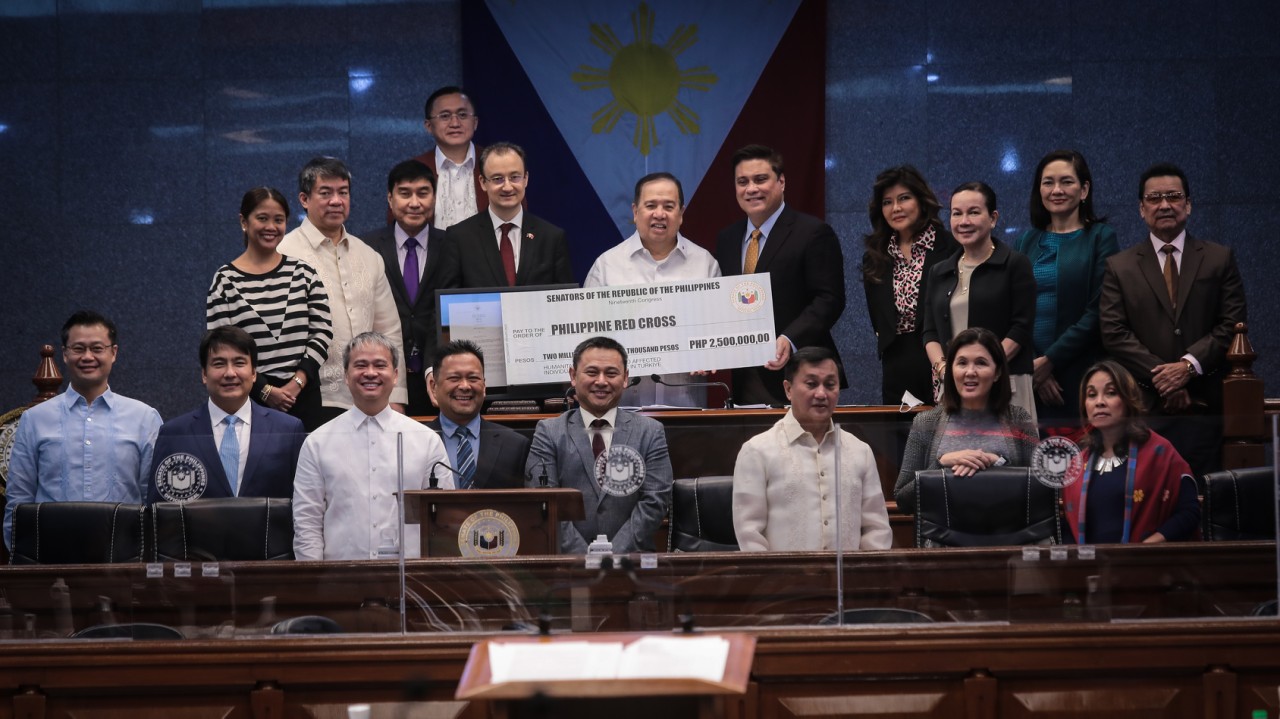 The Turkish Ambassador to the Philippines Niyazi Eyren Akyol earlier made a request to the Philippine Red Cross (PRC) for assistance in the donation efforts for the earthquake-stricken country. In response to this request, the PRC resolutely appealed to Filipinos to help the Turkish survivors. PRC Chairman and CEO and former Senator Richard J. Gordon personally appealed to his former colleagues at the Senate to donate to Türkiye.
On 07 March, the Senate of the Philippines, led by Senate President Juan Miguel Zubiri, responded to the call and donated Php2.5 million to aid the people affected by the earthquake in Türkiye. The senators used their personal resources and chose to course their donations through the PRC. Gordon received the check at a turnover ceremony at the Senate.
"Any form of donations to Türkiye is critical, especially during this time as the country is still experiencing winter conditions. We will immediately turn over the donation of the Senate of the Philippines to the Turkish Red Crescent to help aid our sisters and brothers in Türkiye. Our collective effort to send help is an important gesture to show our solidarity and sympathy to the people of Türkiye," said Gordon.
On 06 March, the PRC shipped the 100 generators donated by SM Foundation to Türkiye. The SM Foundation also sent their Php5 million donation to Türkiye-Syria through the PRC.
On 15 February, the House of Representatives also sought the assistance of the PRC to send their Php10 million donation to Türkiye; the amount is much larger than the senators' donation, as the House has more members than the Senate.
The PRC donated US$100,000 each to Türkiye and Syria immediately after impact and shipped almost 300 winter tents to Türkiye.