Philippine Red Cross grants multipurpose cash assistance to 3,019 Paeng-hit families and farmers as planting season nears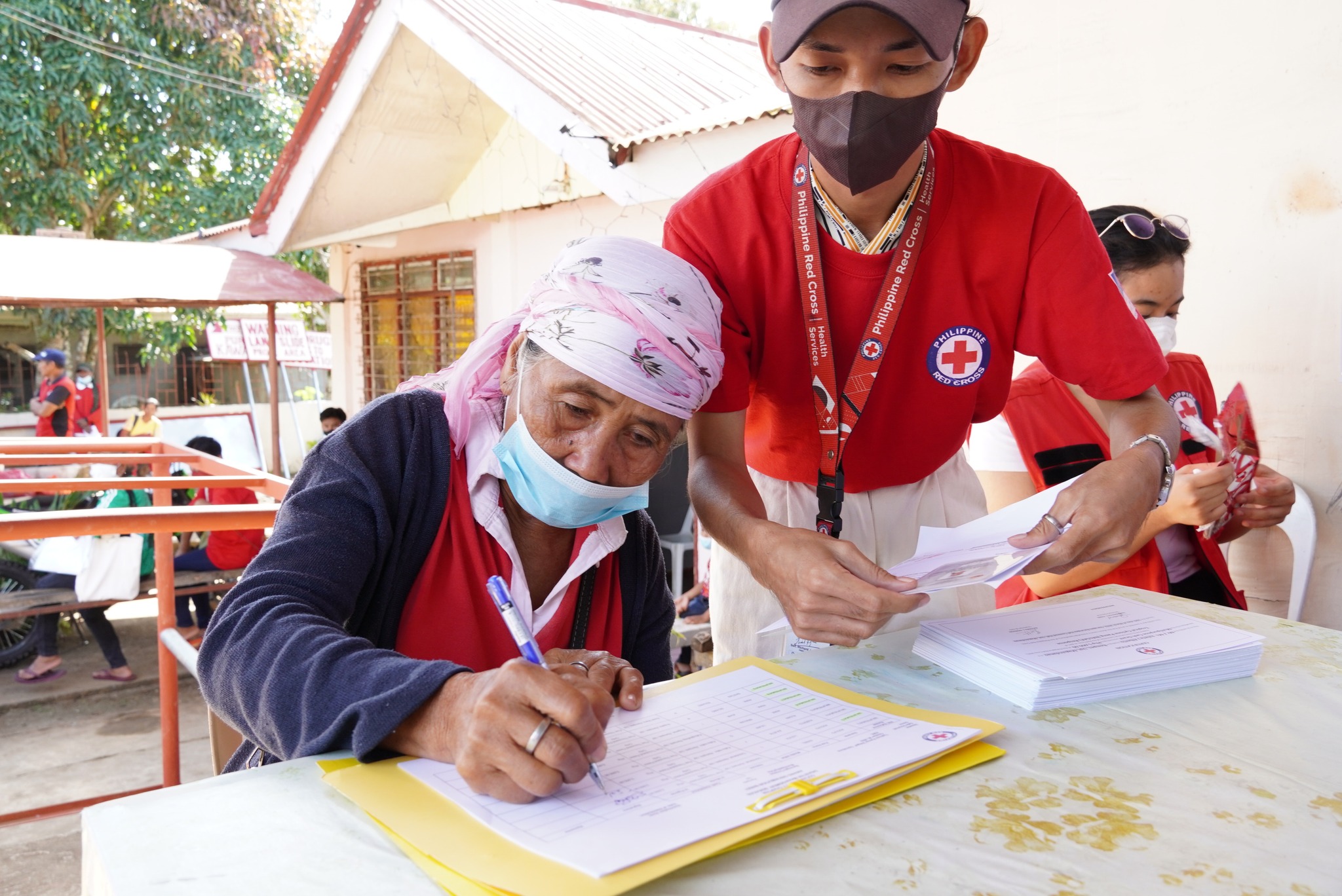 "Ipangbibili ko po ng abono at corn seeds 'yung pera na matatangap ko mula sa Red Cross kasi po ngayong buwan [March] na po ang simula ng first season ng pagtatanim ng mais dito sa'min. 'Yung matitira naman po ay gagamitin namin sa pang araw-araw po naming gastos," said Adelino Guiy, 60 years old, a corn farmer from Upi, Maguindanao.
Five months after Severe Tropical Storm (STS) Paeng (international name: Nalgae) flooded provinces, including numerous geographically isolated communities across the country, the Philippine Red Cross (PRC) went back to Visayas and Mindanao last 15 March to provide cash assistance, amounting to Php 15, 095, 000, to 3, 019 affected families in Maguindanao, Aklan, Capiz, and Antique.
The PRC initially provided Php 23, 416, 290 worth of humanitarian aid to Paeng-affected areas as of October 2022. The total amount provided is now more than Php 38.5 million.
PRC Chairman Richard Gordon thanked the local government unit partners present during the simultaneous events and underscored that the Red Cross is with the communities to help them recover from disasters, consistent with the PRC hymn, which says, "When the world no longer watches, we do what must be done."
Each vulnerable household was granted a one-time Multipurpose Cash Grant (MPCG) of Php 5, 000; the MPCG can be used for any need the beneficiary may have. This initiative is supported by the International Committee of the Red Cross (ICRC) and the International Federation of Red Cross and Red Crescent Societies (IFRC) as part of their STS Paeng Operations.
PRC Secretary General Dr. Gwendolyn T. Pang, meanwhile, said that the cash grant, if spent locally, will help the local economy.
The PRC also deployed its COVID-19 Bakuna Bus in the MPCG distribution area in Upi, Maguindanao and coordinated with Upi's Regional Health Unit to provide vaccines and booster shots to beneficiaries.