Philippine Red Cross joins annual World Water Day celebration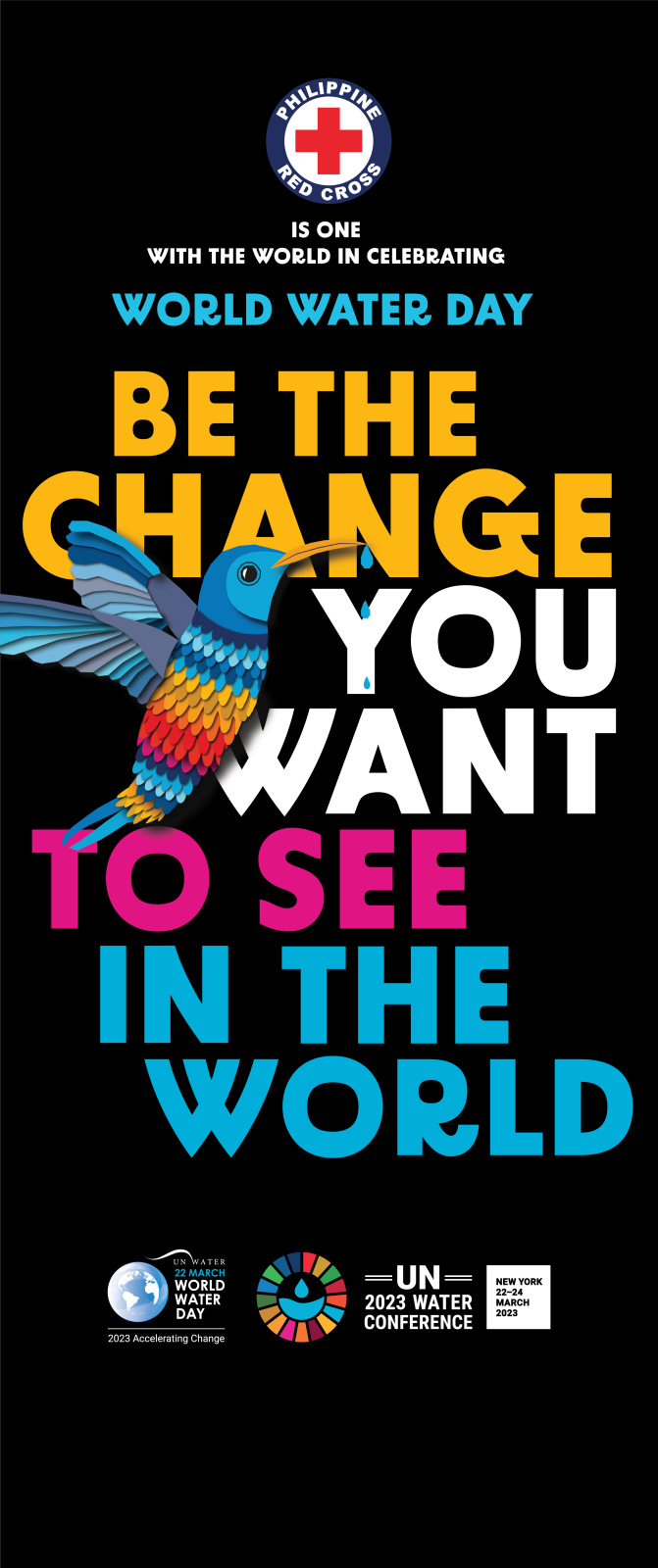 Access to clean and safe water is necessary to nourish life. The human body cannot be sustained without water. Every person needs water on a daily basis for drinking, hygiene, and sanitation purposes. In support of this year's observance of World Water Day, on 22 March, the Philippine Red Cross (PRC) will conduct advocacy campaigns in schools and communities across its 102 chapters. The campaign will revolve around "Accelerating Change," the theme of this year's celebration.
"Water is essential to maintain human life and dignity. Part of the immediate humanitarian aid we deploy whenever there is a disaster is our water tankers. Right now we have 28 water tankers strategically located across Luzon, Visayas, and Mindanao and ready to be deployed when needed," PRC Chairman and CEO Richard J. Gordon said.
The "Accelerating Change" advocacy encourages people to save water. It breaks the taboo around toilets, water, and menstruation. Promoting gender equality, the campaign advocates that fetching water should be a shared task between women and men and girls and boys.
The advocacy inspires people to learn about how water is treated and distributed. Communities along riverbanks and seashores are spurred to plant trees that store water and reduce the risk of flooding. The brave are emboldened to engage legislators about budgets for improving access to water. The public is stirred to participate in clean-ups of rivers, lakes, wetlands, and beaches.
Gordon added that the PRC also partners with the government and the private sector to build water and sanitation facilities in schools and communities and to ensure access to water after a hazard event.