Philippine Red Cross continues to aid fire-affected families in Cavite City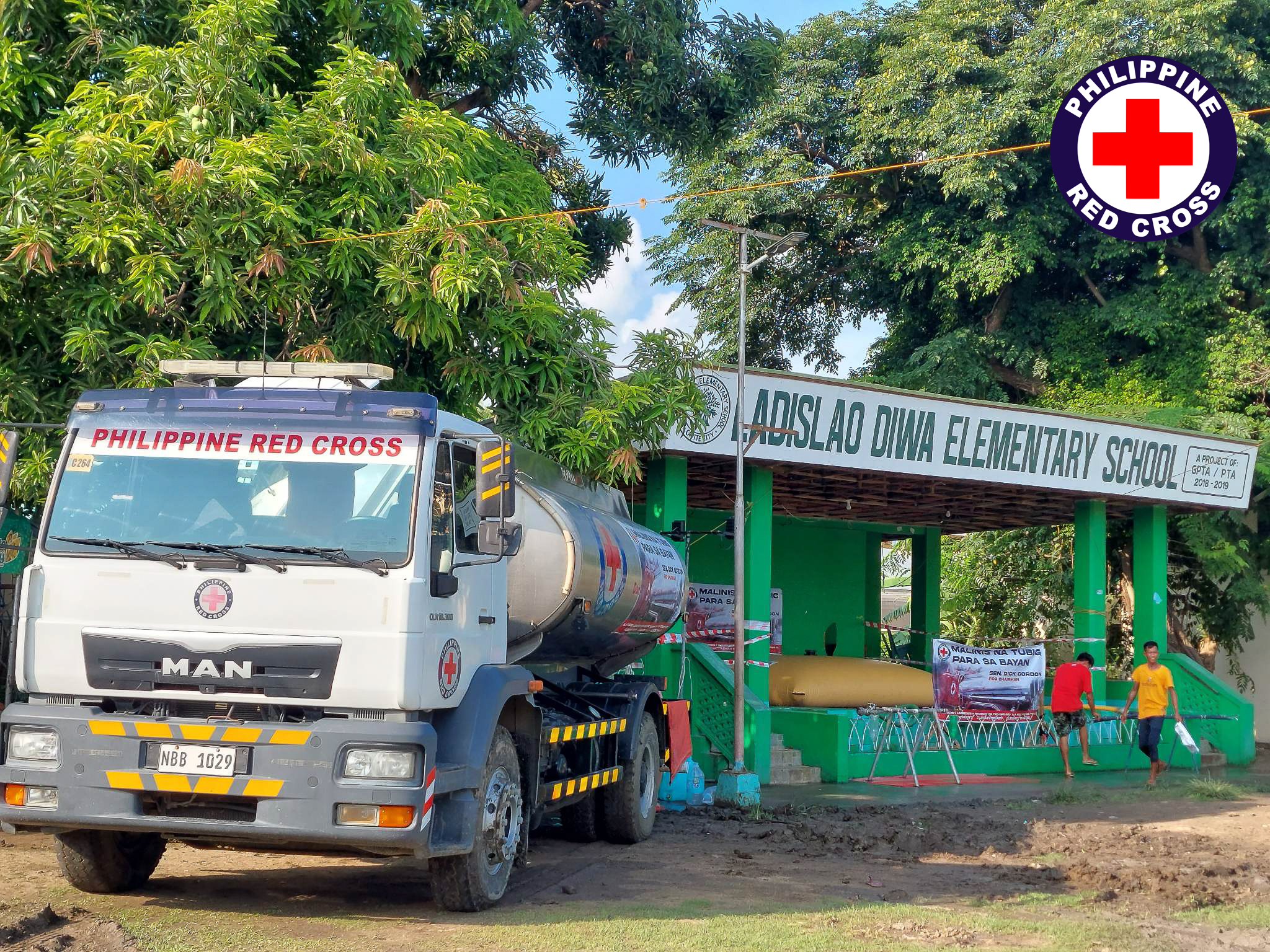 25 days after the disaster, PRC is still sending assistance to the affected communities. Last weekend, volunteers and staff from the Philippine Red Cross – Cavite Chapter delivered 15,000 liters of clean water to the 652 fire-affected families still staying at the Ladislao Diwa Elementary School.
From May 5 to May 21, PRC provided 300,000 liters of clean potable water to families affected. Overall assistance from PRC includes the distribution of hot meals to 200 individuals, 800 loaves of bread, 720 pieces of insulating mats to affected families, first aid to 131 individuals, psychological first aid to 100 people, and child-friendly space activities to 100 children.
The fire which struck last April 26 damaged 387 homes affecting 714 families or 2,900 individuals.